Mortgage Refinance Offer
Refinance your Mortgage and Save!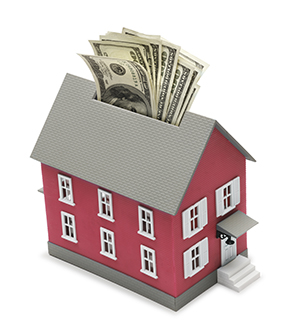 Refinancing with IUCU can mean lowering your rate or reducing your loan term. Refinancing can also be a helpful tool for home improvement and debt consolidation. We offer a variety of mortgage refinance options and great rates, and as an extra bonus, we'll give you credits to apply to your closing costs!*
You'll find some of the BEST mortgage rates at IUCU and generous CLOSING COST CREDITS!
You'll receive a:
$750
CREDIT
for a mortgage refinance between $75,000 and $174,999.99
$1,000
CREDIT
for a mortgage refinance between $175,000 and $299,999.99
$1,250
CREDIT
for a mortgage refinance $300,000 and over
Simply visit our Mortgage Web Center or log into your mobile app and click Apply for a Mortgage. If you have any questions, please give us a call at 812-855-7823 and select option 2. Don't wait — this deal won't last forever!
*All loans are subject to approval. Offer is good on primary residence only and does not apply to mortgages currently held at IU Credit Union. Minimum loan amount $75,000. Closing Cost Credits will be applied at closing and are excluded from certain loan programs that do not incur closing costs, such as Smart Refi and Home Equity programs. Rates, terms and conditions will vary based on creditworthiness, qualifications and collateral conditions at the time of application. Property insurance required.
Ready to get started?
Click the "Apply Now" button below to apply online.
Related Links:
Have questions?
We're ready to help you!
Give us a call at 812-855-7823 or toll-free 888-855-6928.