Community Matters
Community Programs | Board Designated Contributions | Scholarships
Our community is very important to us. We hope this page will serve as a resource about what is happening at IU Credit Union, community outreach initiatives, special promotions, and informative articles to help you make wise financial decisions.
IUCU Celebrates International Credit Union Day
Posted: October 23, 2018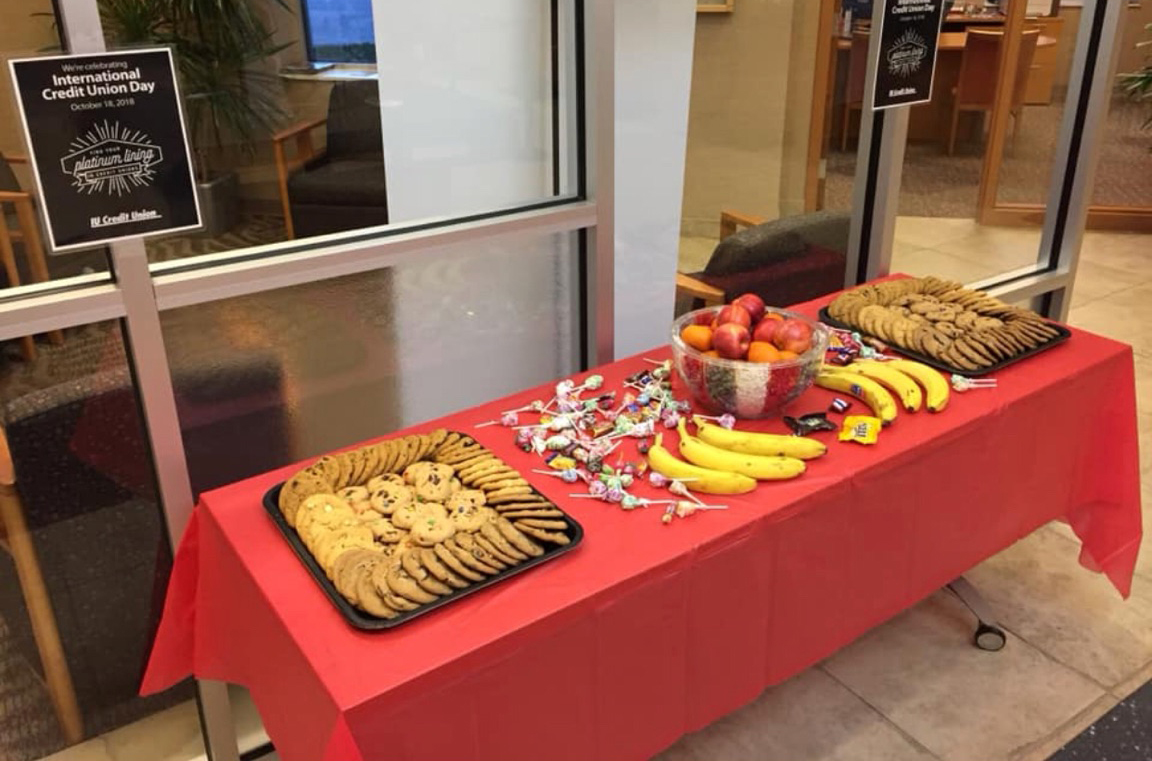 Members were offered a sweet treat when they visited IU Credit Union on International Credit Union Day. October 18th marked the 70th anniversary of International Credit Union Day, a day to celebrate the history and success of the "People-not-Profit" credit union philosophy. This year's theme, "Find Your Platinum Lining," emphasizes the credit union movement's loyalty to its members and mission to provide financial support and guidance.
Hammer Time
Posted: October 13, 2018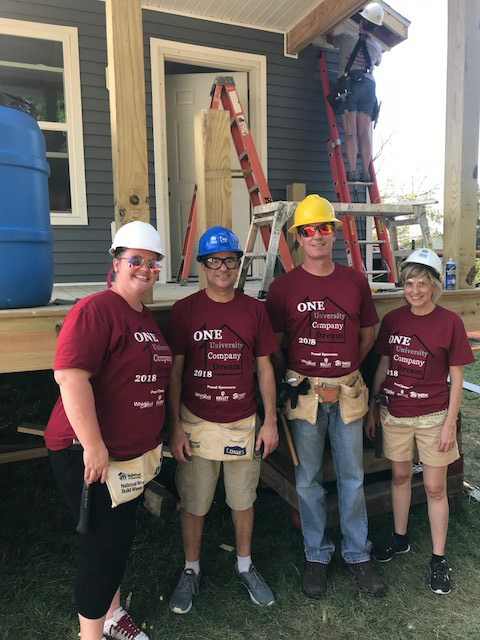 IU Credit Union Vice Presidents Chris Hawk, Julie Ragsdale and David Sipes joined IUCU employee Stefanie Rose to help complete her new home. The construction was part of the 2018 Whirlpool Habitat Blitz Build with more than 300 Kelley School of Business students, staff, faculty and other IU affiliates completing the home in the 10-day build. 2018 marks the eighth consecutive year for the Whirlpool Habitat Build Blitz with the Kelley school, Habitat for Humanity of Monroe County, and Habitat International to build in the Bloomington area.
IU Credit Union Helps Out Run Cancer!
Posted: October 1, 2018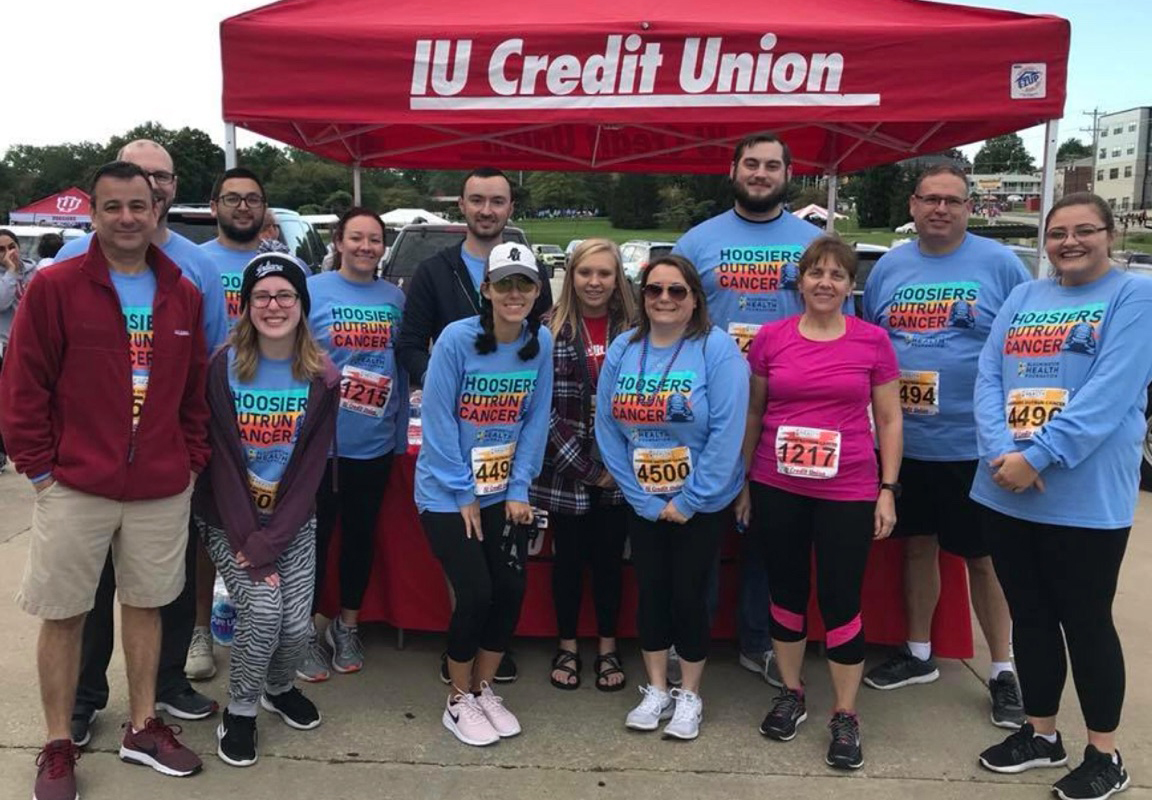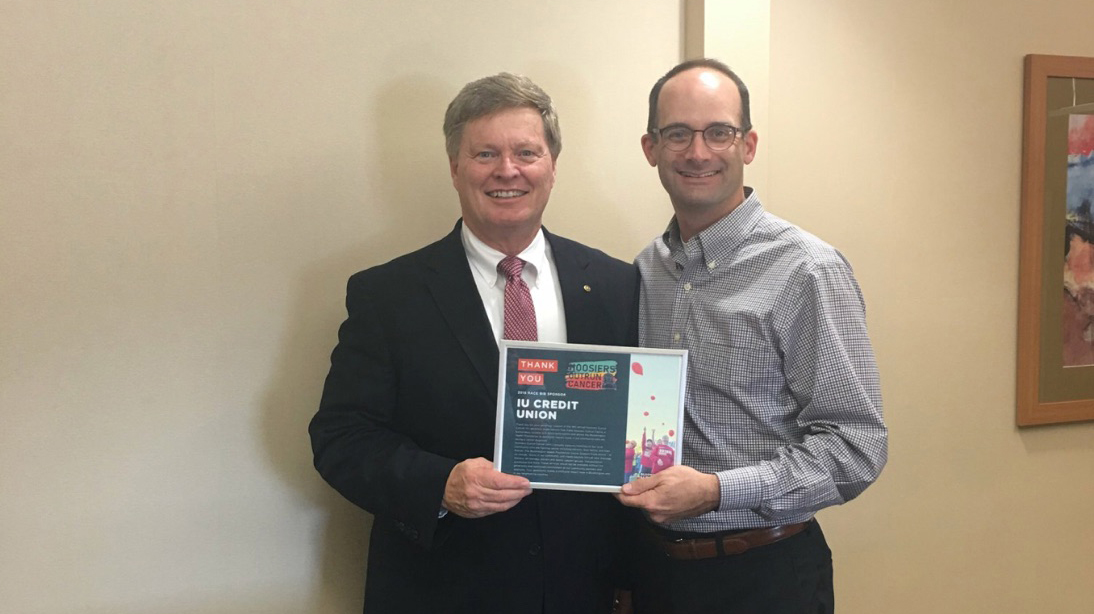 Team IUCU came out in force to participate in the 19th annual Hoosiers Out Run Cancer. The Credit Union also serves as a corporate sponsor of the event. Presented by the Bloomington Health Foundation, the 2018 running had more than 5,000 participants, over 400 volunteers, and raised more than $300,000 for cancer patients and families in our community with needs beyond clinical care. We are already looking forward to next year #HOC20!
Fall Fun in Ellettsville
Posted: October 1, 2018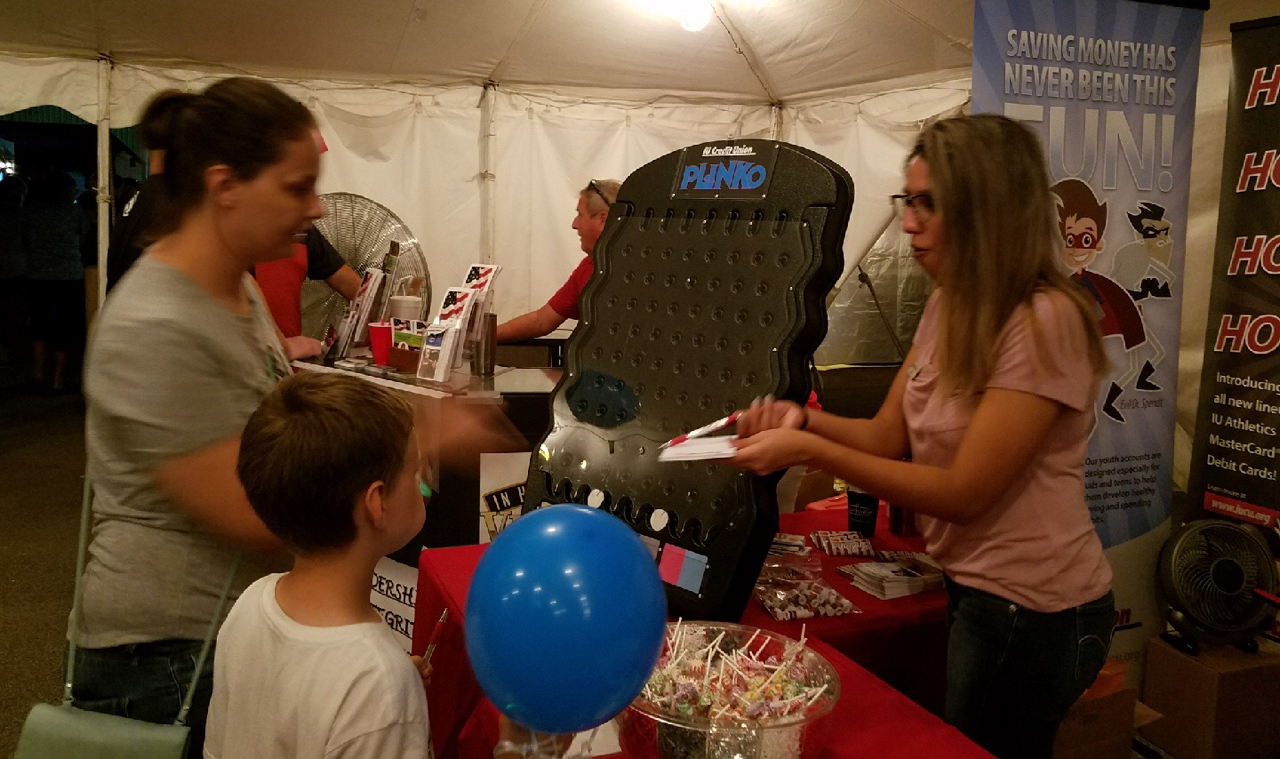 Thank you to all the visitors who stopped by our IU Credit Union booth and joined in the fun of the 2018 Monroe County Fall Festival! The festival has been a featured attraction in Ellettsville for more than 50 years with a queen contest, free entertainment, craft, vendor and food booths, and a parade. IUCU is proud to be a part of this community tradition.
next page