Community Matters
Community Programs | Board Designated Contributions | Scholarships
Our community is very important to us. We hope this page will serve as a resource about what is happening at IU Credit Union, community outreach initiatives, special promotions, and informative articles to help you make wise financial decisions.
IUCU Recognized by United Way
Posted: August 9, 2016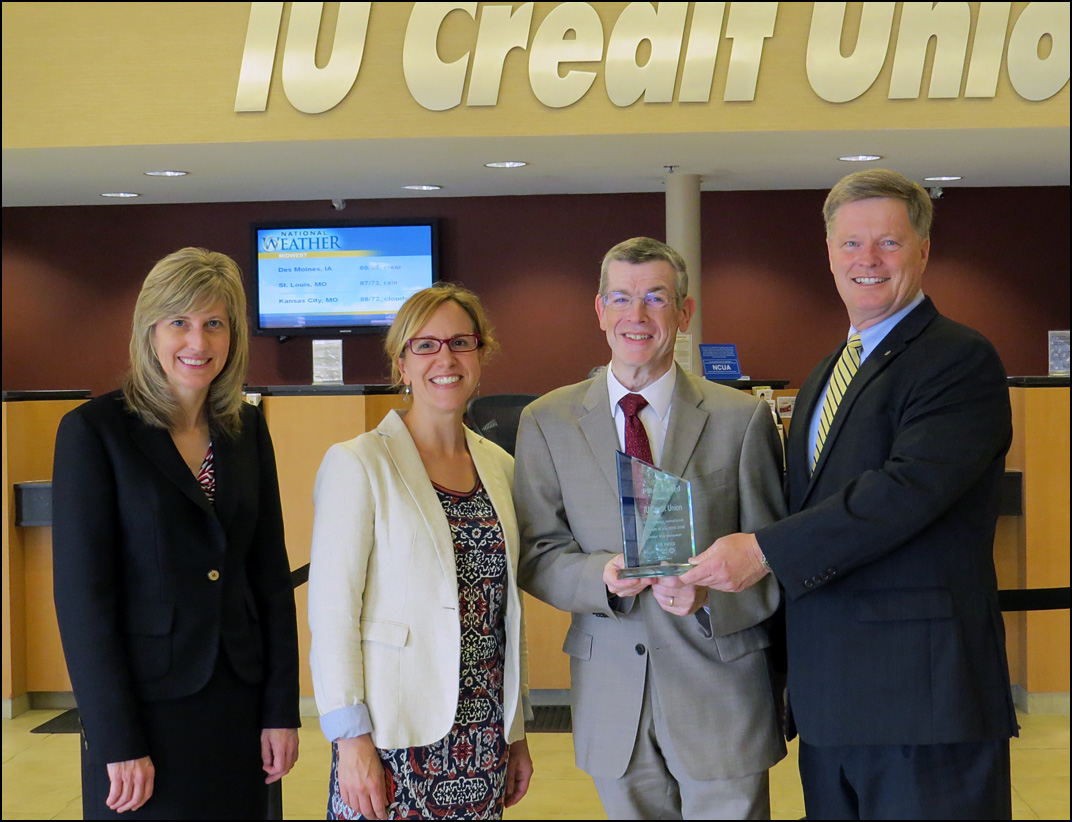 IU Credit Union employees were recognized by the United Way of Monroe County with the Pillar Award. IUCU employee contributions, along with the match from the Board of Directors, put the Credit Union contribution over the $40,000 mark! This is the highest award given by the United Way and the Credit Union is one of only three to receive this recognition in Monroe County.
next page