Community Matters
Community Programs | Board Designated Contributions | Scholarships
Our community is very important to us. We hope this page will serve as a resource about what is happening at IU Credit Union, community outreach initiatives, special promotions, and informative articles to help you make wise financial decisions.
IU Credit Union Recognized as 2016 Large Business of the Year
Posted: October 10, 2016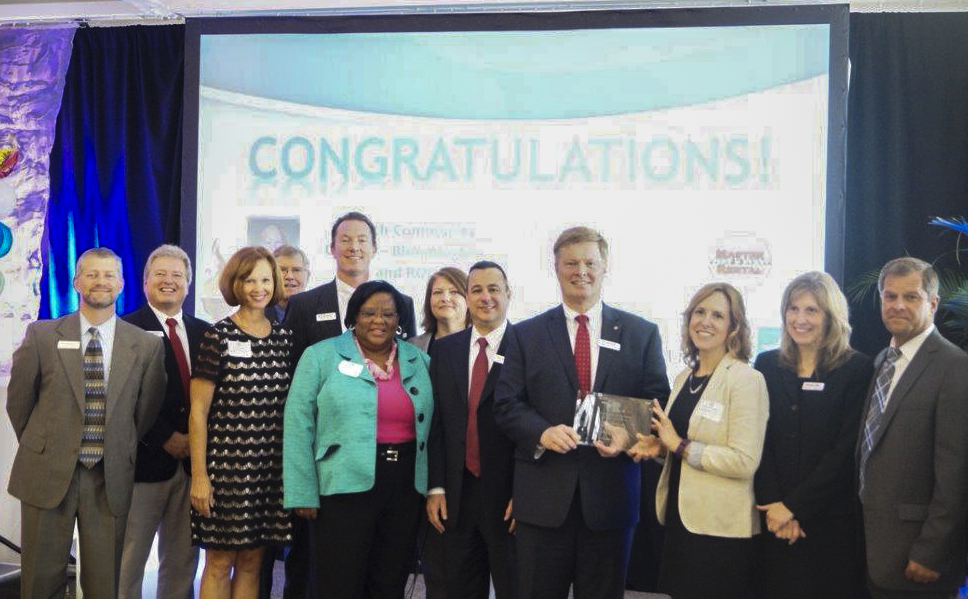 On September 22, IU Credit Union was presented with the Bloomington Chamber of Commerce's 2016 Large Business of the Year Award! This award recognizes a business that has shown growth relative to the rest of the industry in employees, sales volume, and profitability. President Bryan Price accepted the award on behalf of our employees and board of directors, all of whom have so greatly contributed to our success.
next page