Community Matters
Community Programs | Board Designated Contributions | Scholarships
Our community is very important to us. We hope this page will serve as a resource about what is happening at IU Credit Union, community outreach initiatives, special promotions, and informative articles to help you make wise financial decisions.
IU Credit Union Helps Hoosier Hills Food Bank
Posted: January 22, 2020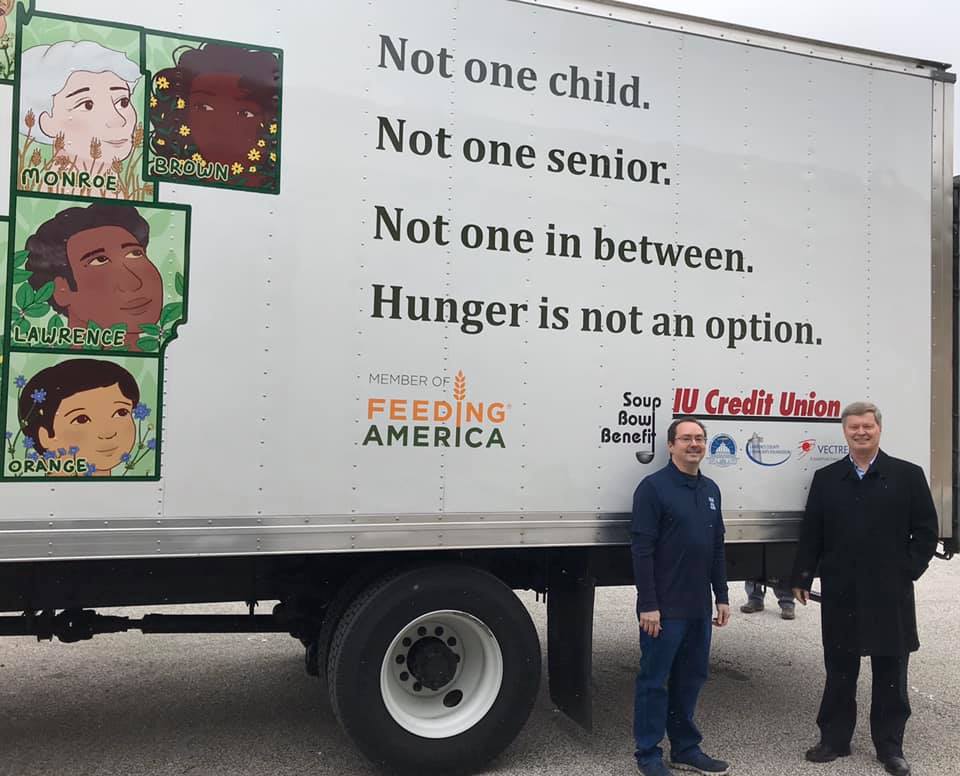 IUCU President/CEO, Bryan Price spent part of his MLK Day at the Hoosier Hills Food Bank. He joined HHFB Executive Director/CEO, Julio Alonso for the unveiling of their new service truck. IUCU is proud to support this great project and help the Food Bank fulfill their mission.
next page