Community Matters
Community Programs | Board Designated Contributions | Scholarships
Our community is very important to us. We hope this page will serve as a resource about what is happening at IU Credit Union, community outreach initiatives, special promotions, and informative articles to help you make wise financial decisions.
IU Credit Union Volunteers Help Shine
Posted: March 11, 2019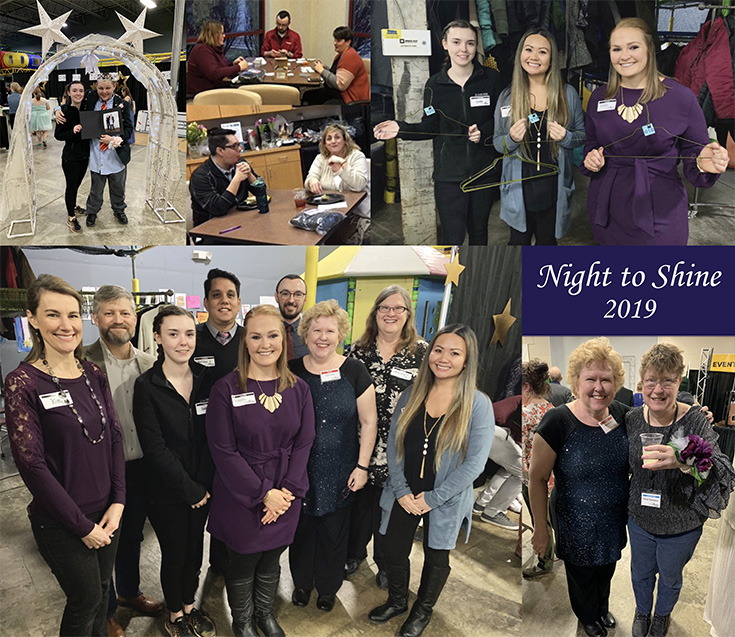 Night to Shine is an unforgettable prom night experience for people with special needs ages 14 and older. On Feb. 8, 2019, this world-wide event was hosted by 655 churches across all 50 states and 24 countries. In Bloomington, Sherwood Oaks Christian Church hosted the event at The Warehouse. There were 175 honored guests from Monroe, Bartholomew and Lawrence Counties and 300 community volunteers in attendance. IU Credit Union volunteers: Andy Allard, Kyle East, Mandee Ferris, Susan Harder, Trish Ierino, Lani Nguyen, Santiago Sotomayor and Gwen Phillips-Swank.
For more information on Night to Shine, visit www.timtebowfoundation.org.
IU Credit Union Supports Educators
Posted: March 11, 2019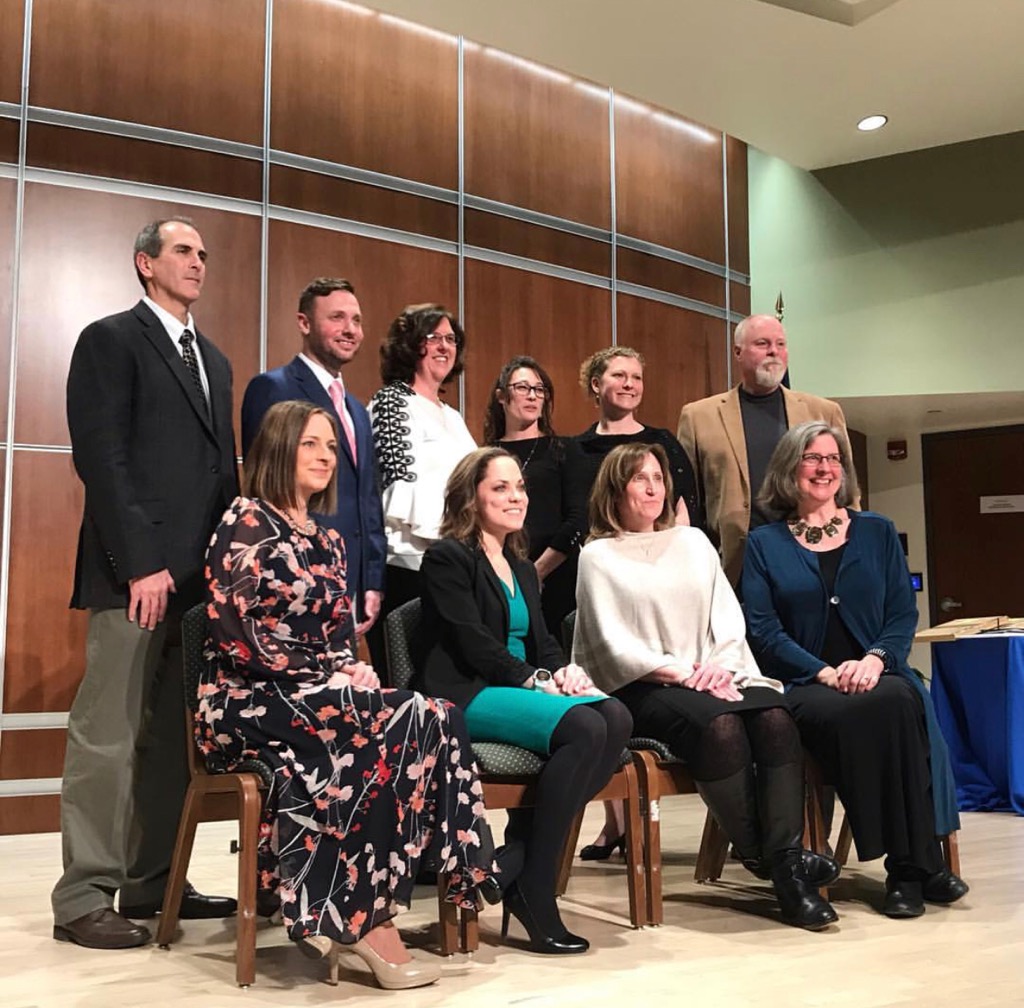 Photo Courtesy of The Greater Bloomington Chamber of Commerce
Seven area educators were recognized for their outstanding work by The Greater Bloomington Chamber of Commerce, in an event sponsored in part by IU Credit Union. The 2019 Educators of the Year are:
Jeff Carmichael, Edgewood High School
Erin Cerwinske, Edgewood High School
Karra Glasscock, Edgewood Primary School
Rita Knox, Jackson Creek Middle School
Jaime Miller, Edgewood Intermediate School
Kevin Raney, Bloomington High School South
Matt Wooden, Binford Elementary School
Congratulations to each of the seven winners and a special thank you to all who serve in the field of education. For more on the Educators of the Year and other Greater Bloomington Chamber of Commerce initiatives, visit the Chamber's website, www.chamberbloomington.org.
The Dementia Friendly Care Partner Development and Apprenticeship Program at the Hoosier Hills Career Center was also honored with the Franklin Initiative's Leading Light Award.
next page