Community Matters
Community Programs | Board Designated Contributions | Scholarships
Our community is very important to us. We hope this page will serve as a resource about what is happening at IU Credit Union, community outreach initiatives, special promotions, and informative articles to help you make wise financial decisions.
IU Credit Union Women Build
Posted: May 8, 2019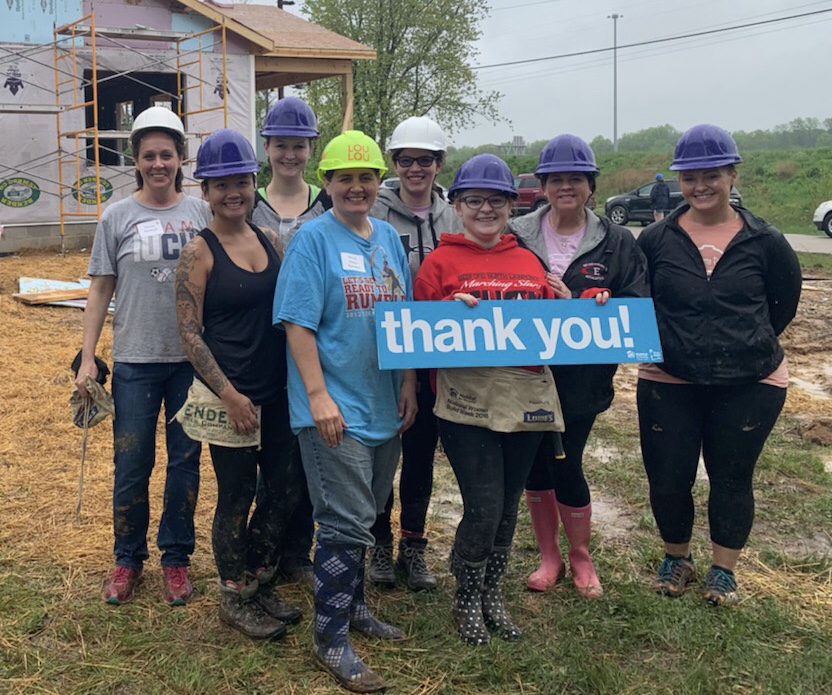 Team IU Credit Union did their part to help two families achieve the dream of homeownership during the annual Habitat for Humanity of Monroe County's Women Build. IUCU women had two days on the job site, working in the crawl space and installing siding, roofing and other projects. We are proud of our team for tackling the fundraising and building tasks required to participate in the Women Build! You can learn more about Habitat for Humanity of Monroe County at https://monroecountyhabitat.org.
"We Started a Credit Union and Build Houses in our Community"
next page