Community Matters
Community Programs | Board Designated Contributions | Scholarships
Our community is very important to us. We hope this page will serve as a resource about what is happening at IU Credit Union, community outreach initiatives, special promotions, and informative articles to help you make wise financial decisions.
Scholarship Recipients
Posted: April 6, 2017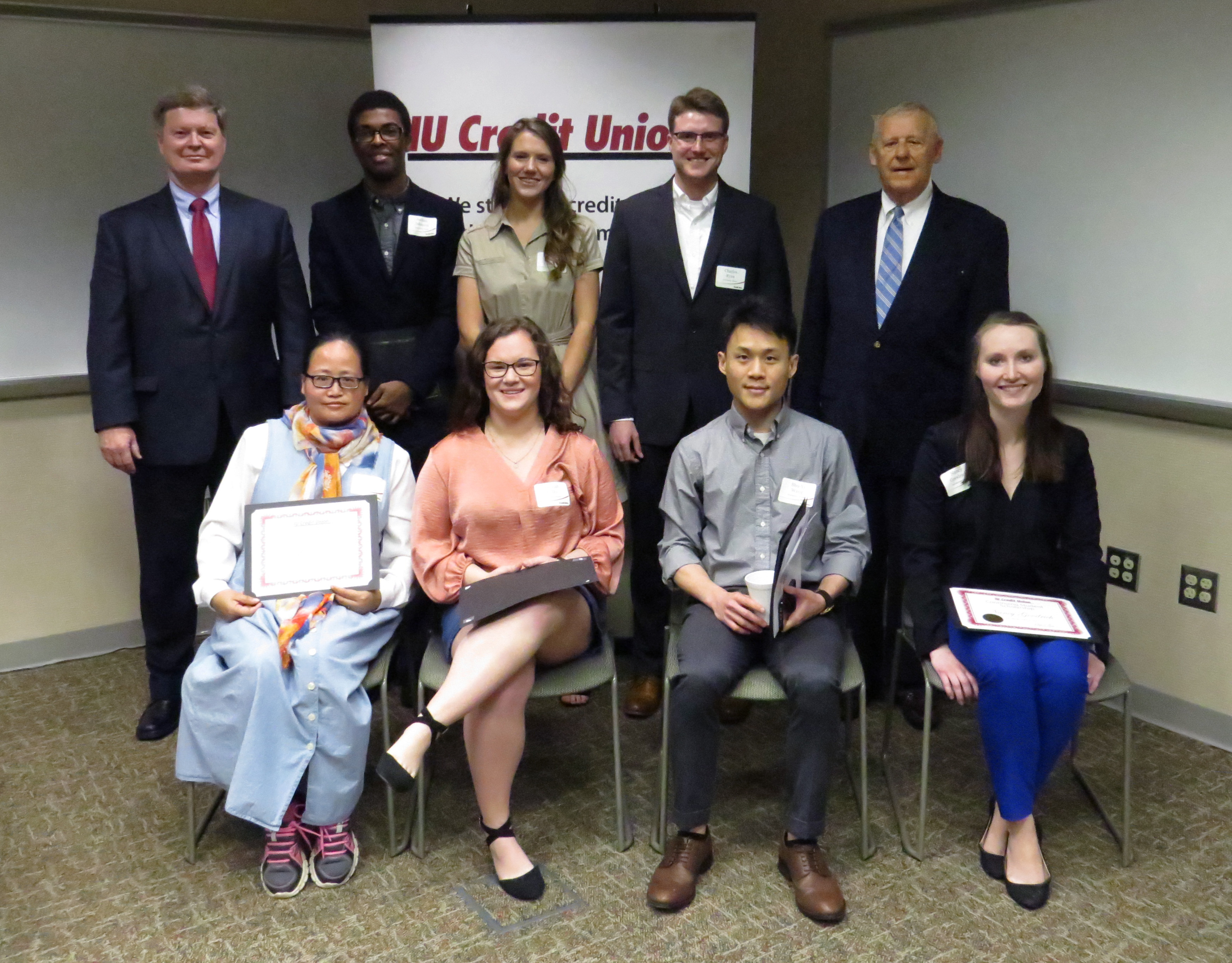 Back row, left to right: IUCU President & CEO, Bryan Price, Joshua Johnson, Danielle Page, Charles Ryan and IUCU Board Representative, Don Weaver
Front row, left to right: Lili Pan, Hannah Willis, Shu-Yi Wang and Nancy Goodrich
Not pictured: Audrey Walts, Zoe Caplan, Anthony Ditzler, Challane Miller and Hye Kim
The IU Credit Union would like to congratulate its Continuing Student Scholarship recipients.
Each year the IU Credit Union awards $20,000 in scholarships to continuing students at Indiana University and Ivy Tech. The applications consist of three short answer and one essay question, which are then judged by outside committees. This year, four graduate students and four undergraduate students from Indiana University as well as four Ivy Tech students received scholarships. The award presentation took place at the Annual Meeting on March 29th.
next page