Community Matters
Community Programs | Board Designated Contributions | Scholarships
Our community is very important to us. We hope this page will serve as a resource about what is happening at IU Credit Union, community outreach initiatives, special promotions, and informative articles to help you make wise financial decisions.
IUCU Scholarship Winners
Posted: April 6, 2018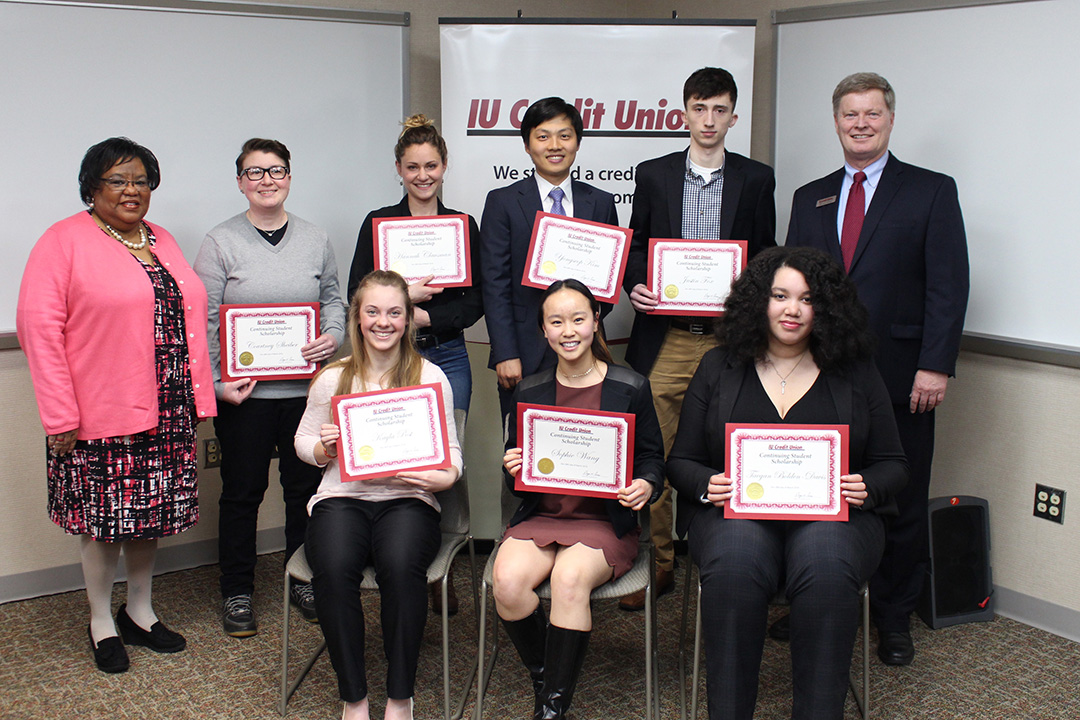 Each year, IU Credit Union offers a total of $30,000 in scholarships to members. We would like to congratulate our 2018-2019 Continuing Student Scholarship recipients, who were honored last month at our Annual Meeting. The recipients are pictured with Doris Sims, IUCU Board Chair, and Bryan Price, President & CEO. Congratulations to Taegan B.-D., Hannah C., Justin F., Hannah G., Yongseop K., Kayla P., Courtney S., Kristi S., Brooke S., and Sophie W.!
next page