Community Matters
Community Programs | Board Designated Contributions | Scholarships
Our community is very important to us. We hope this page will serve as a resource about what is happening at IU Credit Union, community outreach initiatives, special promotions, and informative articles to help you make wise financial decisions.
2018 Black History Month
Posted: February 12, 2018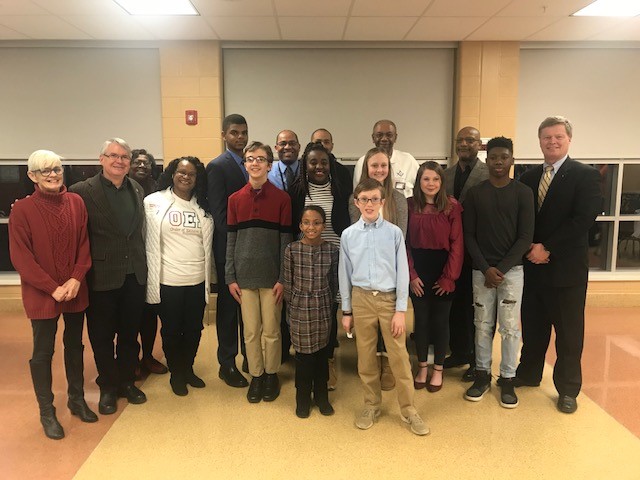 IU Credit Union is proud to support the City of Bloomington's Black History Month Essay Contest with the theme, "From Protest to Progress: Unmasking the Movement." IU Credit Union President & CEO Bryan Price attended the celebration to honor contest finalists and presented Apple iPads to the Elementary, Middle and High School category winners, Nehemiah D-M., Riley P., and Tracey Lamptey.
For the City of Bloomington's Black History Month schedule of events, visit https://bloomington.in.gov/inclusion/black-history-month.
next page