Our History
IU Credit Union was founded in 1956 on the campus of Indiana University Bloomington. A small group of university employees pooled their money together and established a financial cooperative - owned, operated and governed by its members. Our founders believed a member-owned financial institution would best serve the unique needs of its community. Our continued success has shown they were correct.
IU Credit Union at a Glance
---
Established - Feb. 15, 1956
Membership - More than 70,000
Assets - $1.6 billion
Federally insured by NCUA
Eight full-service branches
throughout Indiana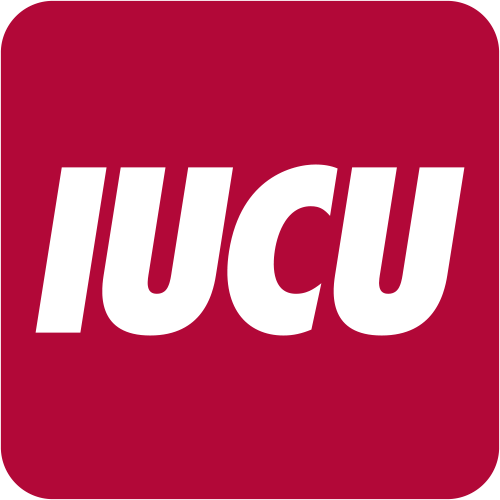 We've grown steadily over the years staying true to our founding principles and core values. We remain a safe, convenient place to save and borrow money, focused on meeting the unique financial needs of our members and community. We are proud to serve more than 70,000 members. Our assets exceed $1.6 billion, placing us among the largest credit unions in Indiana.
IU Credit Union membership is open to Hoosiers who live or work in one of 65 Indiana counties.
Our Services
We provide a complete line of financial services including mortgages, personal and business loans, savings and investment products, checking accounts, credit and debit cards, and more. Our digital banking services help members manage their accounts wherever they are through our secure, convenient and easy to use online and mobile solutions.
Our Locations
With eight full-service branches in Indiana, we provide on-site financial services to members in Bloomington, Gary, and Greenwood, and the surrounding communities. We offer more than 12 surcharge-free ATMs in Indiana, and belong to the Alliance One and CO-OP ATM networks with thousands of surcharge-free ATMs across the country.
Our Purpose Statement
To provide financial solutions for everyone, consistent with the not-for-profit cooperative spirit on which we were founded, by creating value for our members, promoting financial education and well-being, and contributing to the betterment of our community.
Our Vision Statement
To build long-term relationships with our members as a trusted financial partner.
Our Commitment to the Community
IU Credit Union has a strong commitment to the communities we serve. We provide financial education and scholarships, donate to community charitable organizations, and sponsor community events. Click here to learn more about our community involvement.
Have questions?
We're ready to help you!
Give us a call at 812-855-7823 or toll-free 888-855-6928.