Board of Directors
The spirit of democracy captured in the credit union philosophy could not be realized without the leadership of a dedicated volunteer Board of Directors and Supervisory Committee.
Our Board of Directors and Supervisory Committee receive no compensation for their service and commitment. There are no outside stockholders and decision-making is local.
Members of the Board of Directors are responsible for establishing the strategic direction of the Credit Union, providing oversight and monitoring of progress toward the organization's goals, and carrying out fiduciary responsibilities customarily performed by boards of directors in accordance with federal and state regulations.
Click here to view our Board Designated Contributions.
Current Board Members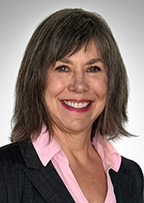 Kim Milford
(Chair) Executive Director, Research and Education Network Information Sharing and Analysis Center (REN-ISAC), Indiana University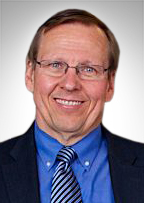 Dennis Cromwell
(Vice Chair) Executive Director of the Media Digitization and Preservation Initiative, Indiana University; Adjunct Faculty member in The O'Neill School of Public and Environmental Affairs, Indiana University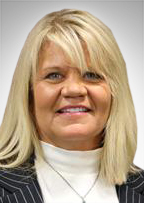 Andrea Mobley
(Secretary) Assistant Superintendent for Human Resources and Operations, Monroe County Community School Corporation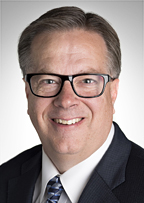 Scott Smart
(Treasurer) Clinical Professor of Finance; Associate Chair of the Full-Time MBA Program, Kelley School of Business, Indiana University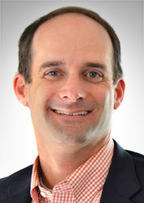 Jon Barada
Vice President, IU Ventures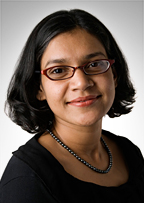 Nandini Gupta
Associate Professor of Finance; Cathie and Jerry Anderson Faculty Fellow, Kelley School of Business, Indiana University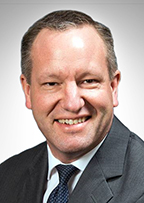 Brad Heim
Professor and Executive Associate Dean, Paul H. O'Neill School of Public and Environmental Affairs, Indiana University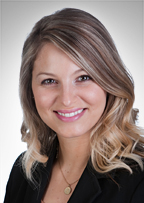 Dana Palazzo
Engineer, Chexology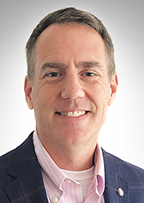 Neil Powell
Lecturer and Strategic Finance Academy Director, Kelley School of Business, Indiana University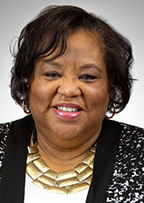 Doris Sims
Retired, Housing and Neighborhood Development Director, City of Bloomington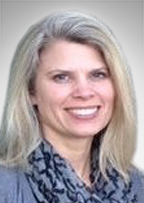 Veda Walcott
Vice President of Global Regulatory Affairs & Compliance, Catalent Pharma Solutions
Volunteers 1956-Present
Director Emeriti
Hannah Buxbaum
Vice President for International Affairs, Indiana University; John E. Schiller Chair in Legal Ethics and Professor of Law, Indiana University
Bruce Jaffee
Emeritus Professor of Business Economics and Public Policy, Indiana University
Larry Polley
Retired, Controller, Dynamic Medical Practice Services
Emily Springston
Associate Vice President, Equal Opportunity & Civil Rights, University of Virginia
John Whikehart
Retired, Chancellor, Ivy Tech Community College Bloomington; Former Deputy Mayor, City of Bloomington
Board Volunteers
Samuel Braden
1956, 1958-1959
C.J. Burke
1956-1958
Frank Horack
1956-1957
George Keough
1956-1959
Malcomb Love
1956
Paul Rouse
1956-1967, 1969-1971, 1975-1976
William Strain
1956-1957
Jack Bastin
1957
Mary Crawford
1957-1958
Lucretia Crill
1957
E.E. Edwards
1957-1958
Leland Ratliff
1957
Steve Burger
1958-1961
Ted Appleton
1958-1959
Julius Blum
1958-1959
Henry Wahl
1958-1959
Glenn Owens
1959-1965
Myra Janco
1959-1960
William Oliver
1959-1960
Taulman Miller
1960-1961
Maynard Collier
1960-1961, 1963
Leo Fay
1960-1961
Henry Hofstetter
1960-1963
George Bloom
1960-1962
Robert Jordan
1960
George Johnson
1961-1962
Betty LeBus
1961-1962
Stanley Johnson
1962-1963
Howard Terman
1962-1964
George Cousins
1962-1963
Robert Petranoff
1962-1964, 1966-1967
Robert Burton
1963-1969
Richard Myren
1963-1964
Harrison Shull
1964
Smith Higgins
1964-1966
George Johnson
1964
Ross Robertson
1964-1965
Arthur Glover
1964-1965
Stanley Ballinger
1964-1965
Don Weaver
1964-2017
Robert Jeffrey
1965-1968
Herbert Muller
1965-1967
Gilbert Swain
1965-1975
Charles Vitaliano
1966-1983
William Haynes
1966-1967
William Dugger
1966-1982
Henry Smith
1966-1975
Ralph Day
1967-1970, 1976-1982
Daniel Quilter
1968-1973
Randall Haydon
1968
Joseph Belth
1968-1972
D. Ralph Appleman
1968-1973
Robert Jordan
1969-1984
Danilo Orescanin
1970-1971
Juanita Hendrick
1972-1983
Paul Klinge
1972-1977
Nathan Silverstein
1973-1980
Robert Klotman
1974-1981, 1983-1986
William Perrin
1974-1979
George Taliaferro
1976-1978, 1982
Bruce Jaffee
1979-2021
Ed Whalen
1979-1984
Nancy Tardy
1980-1981
Harvey Bunke
1981-1982, 1985-2002
Betty Hall
1982-2002
Edward Klootwyk
1983-2003
William Sartoris
1983-1988
Maxine Belcher
1983-1988
Patricia Lloyd
1984-1987
Andy Tynan
1984-1991
David Stien
1985-1990
William Hicks
1987-1997, 1999-2010
Dorothy Frapwell
1988-1991
Carolyn Bowman
1989-2006
Douglas Dalrymple
1989-1992, 1994-1998
Richard Heinz
1991-2004
P.A. Mack
1992-1994, 1999-2016
Don Agostino
1993-2004
Tim Thrasher
1993-2017
Gladys DeVane
1998
Hannah Buxbaum
2003-2011, 2014-2020
Larry Polley
2003-2021
Lindsay Boyd
2004-2005
Sue Talbot
2005-2014
Yolanda Treviño
2006-2011
Neva Gildersleeve
2007-2009
John Whikehart
2007-2019
Scott Smart
2010-2019, 2020-serving
Doris Sims
2011-2020, 2021-serving
Emily Springston
2012-2021
Kerry Thomson
2012-2015
Melanie Walker
2015-2016
Brad Heim
2016-serving
Dana Palazzo
2016-serving
Jon Barada
2017-serving
Kim Milford
2017-serving
Dennis Cromwell
2019-serving
Andrea Mobley
2019-serving
Nandini Gupta
2020-serving
Neil Powell
2021-serving
Veda Walcott
2021-serving
Board Chair
William Strain
1956
C.J. Burke
1957
Samual Braden
1958
Julius Blum
1959
Maynard Coller
1960
Henry Hofstetter
1961
Henry Hofstetter
1962
Paul Rouse
1963
Ross Robertson
1964
Robert Burton
1965
Robert Jeffrey
1966
William Haynes
1967
Charles Vitaliano
1968
Don Weaver
1969
Don Weaver
1970
Robert Jordan
1971
Henry Smith
1972
William Dugger
1973
Nathan Silverstein
1974
Gilbert Swaim
1975
Nathan Silverstein
1976
Robert Jordan
1977
Robert Jordan
1978
Juanita Hedrick
1979
Ralph Day
1980
Robert Klotman
1981
Bruce Jaffee
1982
Edward Whalen
1983
Don Weaver
1984
Don Weaver
1985
William Sartoris
1986
Andy Tynan
1987
Don Weaver
1988
Harvey Bunke
1989
Edward Klootwyk
1990
William Hicks
1991
William Hicks
1992
Carolyn Bowman
1993
Richard Heinz
1994
Don Agostino
1995
Harvey Bunke
1996
Tim Thrasher
1997
Edward Klootwyk
1998
Richard Heinz
1999
Bruce Jaffee
2000
P.A. Mack, Jr.
2001
William Hicks
2002
Carolyn Bowman
2003
Bruce Jaffee
2004
Don Weaver
2005
Don Weaver
2006
Larry Polley
2007
Tim Thrasher
2008
Hannah Buxbaum
2009
William Hicks
2010
Sue Talbot
2011
John Whikehart
2012
Don Weaver
2013
Bruce Jaffee
2014
Scott Smart
2015
Emily Springston
2016
Doris Sims
2017
Larry Polley
2018
Brad Heim
2019
Jon Barada
2020
Kim Milford
2021
Related Links:
Have questions?
We're ready to help you!
Give us a call at 812-855-7823 or toll-free 888-855-6928.