Supervisory Committee
The primary objective of the Supervisory Committee is to determine that members' assets are adequately safeguarded. This objective is carried out through reviews and evaluations of the Credit Union's operating, financial reporting, and internal control systems. These responsibilities are administered through the combined efforts of the Audit Services Department, independent certified public accountants, and others.
Current Supervisory Committee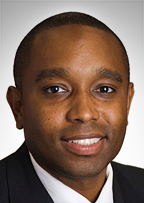 Jason Brown
Associate Professor of Accounting, Kelley School of Business, Indiana University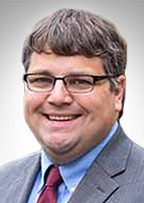 Jacob Farmer
Director of Client Services, University Information Technology Services (UITS), Indiana University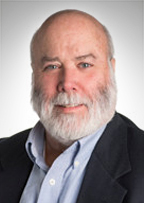 DJ Masson
President, The Treasury Academy; Associate Clinical Professor of Finance, Kelley School of Business, Indiana University; Instructor and Curriculum Developer, Association for Financial Professionals, Association of Corporate Treasurers in the U.K., and Citibank's Global Transactions Services Unit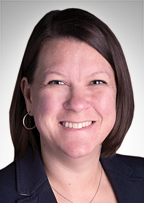 Marcy Shepardson
Associate Professor of Accounting, Kelley School of Business, Indiana University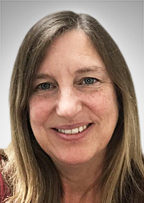 Tina Sherrard
Department Chair of Accounting and an Associate Professor, Ivy Tech Community College, Bloomington
Volunteers 1956-Present
Supervisory Committee
William Cleveland
1956-1958
Robert Siebenthal
1956-1958
Charles Spencer
1956-1958
Jack Ray
1960-1963
Bob Jordan
1960
Don Sauer
1960
Howard Terman
1961-1963
Taulman Miller
1961-1963
Bill Hepley
1963
Maurice Biggs
1964-1970
Robert Burton
1964
Samuel Frumer
1964
Robert Walden
1965-1966
Glenn Owens
1965-1980
Robert Burton
1967-1968
Robert Jordan
1969-1970
Charles Vitaliano
1971-1972
Edward Klootwyk
1971-1980
Don Weaver
1973-1980, 1983, 1987-2001
Lou Biagioni
1981-1982
Bruce Jaffee
1981, 1986-1987
Douglas Priest
1981-1983
Edward Whalen
1982, 1985-1986
Gregg Floyd
1983-1985
William Sartoris
1984
Harvey Bunke
1984
Betty Hall
1985, 2001-2002
Herbert White
1985-1987
Judith Maki
1986-1989
Don Agostino
1988-1991
Bill Hicks
1988-1989
Andy Tynan
1991
Dennis McGuire
1991-1995
Cheryl Blackett
1992-1995
P.A. Mack
1992-1997, 2007
Scott Poulter
1992
Richard Heinz
1993, 2003
Tim Thrasher
1994-1996, 1999-2000, 2004-2005
Phil Hathaway
1996
Mikel Tiller
1996-1998
Carolyn Bowman
1997-1998
Sue Talbot
1997-2004
Larry Polley
1998-2002
David Adams
1999-2001
Lynn Coyne
2002-2005, 2008-2010
Scott Smart
2003-2009
Yolanda Treviño
2002-2006
Vivian Winston
2005-2019
Brad Wheeler
2006-2009
Leslie Hodder
2007-2011
Diane Biagioni
2010
Dennis Cromwell
2010-2019
Greg Udell
2011-2020
Roy Elkes
2012-2021
Peggy Hite
2012-2016
Marcy Shepardson
2016-serving
Jason Brown
2019-serving
Jacob Farmer
2019-serving
DJ Masson
2020-serving
Related Links:
Have questions?
We're ready to help you!
Give us a call at 812-855-7823 or toll-free 888-855-6928.