Keep up with happenings at IU Credit Union.
Scholarship Recipients
IUCU offered ten $1,000 scholarships to graduating high school seniors. Scholarships were available to students at Bloomington North, Bloomington South, Center Grove, Eastern Greene, Edgewood, Greenwood, The Academy of Science & Entrepreneurship, Owen Valley and two at-large high schools or home school. Seven scholarships were awarded. Applications were not received from Owen Valley or the Academy of Science & Entrepreneurship.
This year, IU Credit Union offered a total of $33,000 in scholarships to Continuing IU and Ivy Tech students and graduating high school students.
Congratulations to the winners!
Winners are:
Grace Pfister
Center Grove High School

Zoe Powell
Edgewood High School

Sarah Warf
Carmel High School

Conner Watson
Greenwood Community High School

Sarah Hansen
Bloomington High School South

Nikhil Patel
Bloomington High School North

Joshua West
Andrean High School

Hunter Young
Eastern Greene High School
Learn more about IUCU Scholarships
Holiday Closings

All branches of the IU Credit Union will be closed Monday, July 4th in observance of Independence Day. All branches will also be closed on Monday, September 5th in observance of Labor Day.
Remember that your debit card, Online Banking and Mobile Banking are available 24/7. Plus you have surcharge-free access to your account at thousands of ATMs nationwide in the CO-OP and Alliance One ATM networks.
Bloomington Fourth of July Parade

IU Credit Union is proud to be the Presenting Sponsor of City of Bloomington Parks & Recreation's Fourth of July Parade on Monday, July 4th, beginning downtown at 10 AM. Come early to hear the Bloomington Community Band play on the Courthouse Square from 8-9 AM.
Show Your School Spirit With A High School Debit Card!

Show off your school spirit with an official high school spirit debit card! These FREE cards are available at all Bloomington branches. The best part? Each time a high school card is used, we will make a contribution to the Foundation for Monroe County Community Schools. The more the cards are used, the greater the total contribution to our local school system!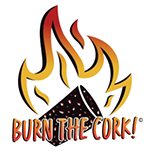 Johnson County Professional Firefighters' Burn the Cork Concert Fundraiser
This annual fundraiser for youth enrichment charities will take place at Mallow Run Winery from 6-10 PM on July 15. The event will feature WTHR's Jennie Runevitch and WANTED: The Bon Jovi Tribute Band.
Learn more and purchase tickets
Greenwood Police Department's National Night Out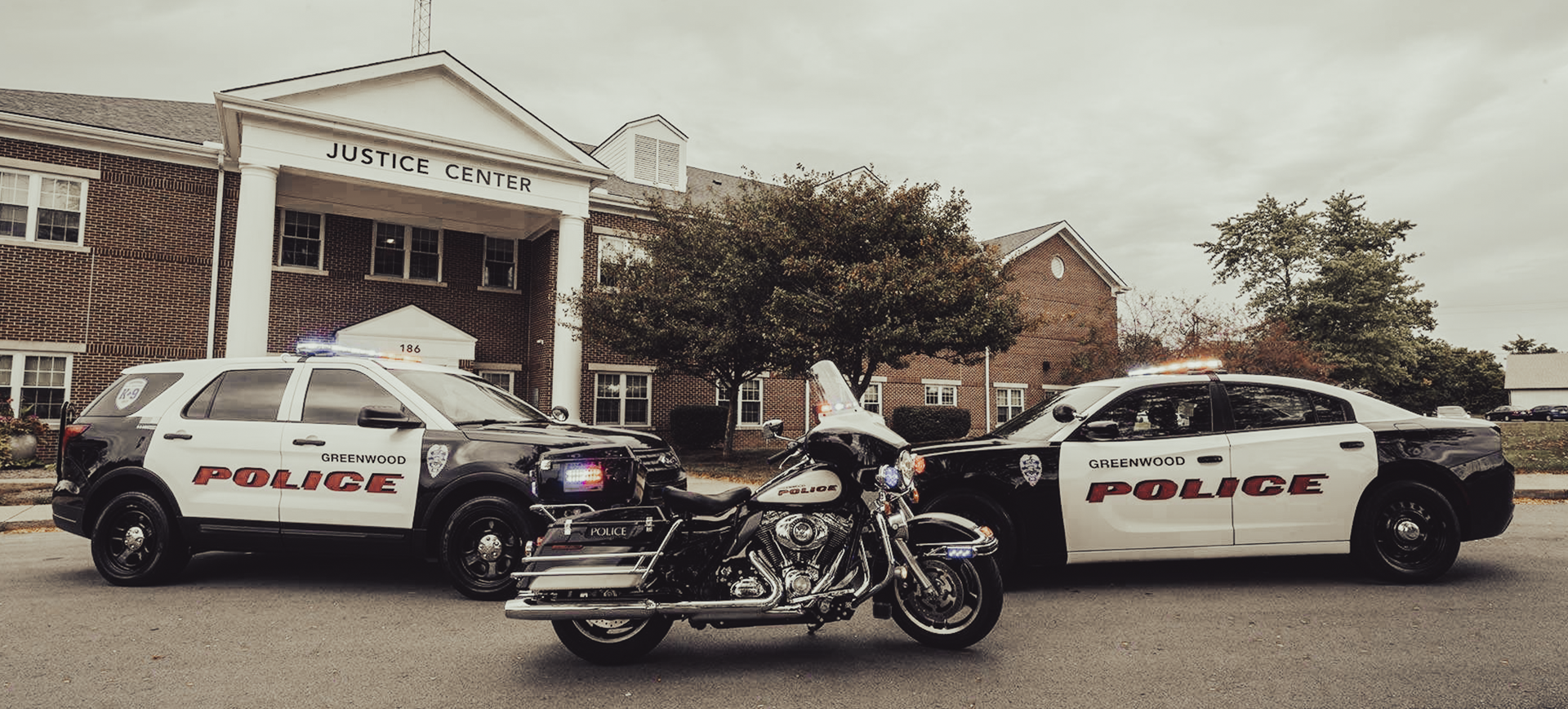 Greenwood Police Department will host a National Night Out event on August 2 from 5-7 PM. Featuring free family fun, food, and games, this event will take place at Amphitheatre Park (300 S Washington St., Greenwood). Don't miss this opportunity to meet and greet local partners and see police and fire demonstrations!
Text Scams Are On The Rise — Learn How To Protect Yourself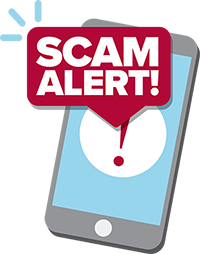 Billions of text scam messages, also known as smishing texts, are sent each month, appearing to come from legitimate sources such as your financial institution, your mobile provider, shipping and delivery services, utility companies and more.
Scammers send these fake text messages often with spoofed phone numbers that look like they are coming from a legitimate source. Their goal is to trick you into giving them your personal information, account numbers, card numbers, passwords, Social Security numbers, etc., ultimately to scam you out of your money or steal your identity.
Text Scam Messages Claiming to be from IU Credit Union's Fraud Department
IUCU is receiving an increasing number of reports from our membership of text scams claiming to be from Indiana University Credit Union Fraud Department. The texts attempt to verify a fake transaction on the member's credit or debit card. After the member responds, they get another text that says their card has been restricted until someone speaks to them and to expect a call. Many times, the fraudster will also spoof our phone number, so it appears that IU Credit Union is calling.
IMPORTANT:
Always be vigilant when you are responding to a message or call that you did not initiate. When a text, email, or call comes to you unexpectedly, be cautious when responding and consider the information that is being requested.
Any time you feel uncomfortable during a call, hang up and call us directly at the number on the back of your card, from our website or from other verified sources. Do NOT call the number provided in the unsolicited message.
If you get an unsolicited call, email or text:
NEVER provide your debit or credit card number during an unsolicited phone call.
IUCU has your full card number, so we will never ask you for this information.



NEVER provide your PIN.
IUCU will never ask you for your debit or credit card PIN.



NEVER provide your Online and Mobile Banking login credentials.
IUCU will never ask for your Online Banking password. We will never need your password to gain access to your account.



NEVER provide a one-time passcode (OTP) that's sent to you.
IUCU will never call you and ask you to provide an OTP in order to block your card or refund your account. If you give out a One-Time Passcode, you are potentially giving fraudsters access to your Online Banking, or authorizing them to load your debit or credit card to their mobile wallet (ex. Apple Pay) or set up Zelle using your account information.



NEVER download an app that allows you to share your screen on your mobile device.
IUCU does not need shared access to your device for any reason.



Other Ways to Protect Your Account:
Set up Card Controls and Alerts in Online or Mobile Banking.
Simply log in to your account, then click on Card Controls in Online Banking or More in Mobile Banking. You will receive alerts and will quickly notice if a fraudulent transaction posts to your account. You will also have the ability to turn your card(s) off and on. If you think you have fallen for a scam involving your credit or debit card, do not hesitate to turn your cards off to prevent anyone from using them. Then please contact us as soon as possible at the number on the back of your card.



Monitor your account regularly.



Do not share your card, card number, PIN or log-in credentials
Do not share these with anyone that is not an account signer on your account.



Do not provide text codes to anyone calling you.



Go directly to a business's website when possible.
Many websites on the Internet are fake or fraudulent. To help avoid scams, go directly to a business's website when possible, especially if you are going to make a purchase or look up contact information. Searching for a business and clicking on a random search result, without paying attention to the URL, can increase your chances of clicking on a fraudulent site that lists fake phone numbers and other methods to steal your personal financial information.
Monitor And Control Spending On Your IUCU Debit And Credit Cards With Card Alerts & Controls
Card Alerts & Controls is a free service that allows you to control when, where and how your debit and credit cards can be used and provides customized transaction alerts.
Turn each card on and off instantly whenever you choose and set up transaction limits based on location, merchant type or spending limits. Set alerts to monitor transactions.
It's Easy to Enroll!
From Online Banking, click on Card Alerts & Controls in the main menu bar. From our Mobile app, click on More and then Card Alerts & Controls. All debit and credit cards that are listed on your account will display after accepting the Terms and Conditions. There are no separate usernames or passwords required for Card Alerts & Controls.
Turn Your Cards On and Off Instantly and Set Alerts and Controls
Each of your cards can be controlled individually. Just select a card and click the Action buttons to see a list of options for declines and alerts. Choose how you would like to receive alerts: text, email, push notification or all three. Change your declines and alerts preferences whenever you choose.
Turn cards on and off
Restrict types of purchases made
Receive instant transaction alerts
Restrict international transactions
Limit spending amounts per transaction per card
Set card alerts to monitor purchases and take immediate action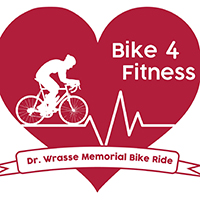 Bike 4 Fitness Dr. John Wrasse Memorial Bike Ride
Dr. John Wrasse was a beloved pediatrician who practiced at IU Health Riley Physicians in Bloomington before his unexpected passing. This event was established to realize Dr. Wrasse's long held dream of a community event to promote fitness and bike safety, benefiting local children. All proceeds from the Bike 4 Fitness event benefit Riley Kids Fund - Bloomington. This year's event will take place August 6th, which would have been Dr. Wrasse's 55th birthday. There will be a birthday celebration in honor of Dr. Wrasse in front of the outdoor stage at Switchyard Park.
The Power Is Yours With A Home Equity Loan Or Line of Credit From IU Credit Union!
Home Equity Loans and Lines of Credit are a great way to access the equity you've built in your home.
When you need to borrow funds for life's big expenses, we're here to help. Renovate your home, pay for college expenses, consolidate debts, make a major purchase or just have money standing by with an IU Credit Union Home Equity Loan or Line of Credit.
Bloomington Blues & Boogie Woogie Festival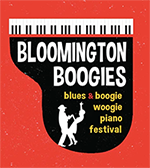 The Bloomington Blues & Boogie Woogie Piano Festival will take place from August 12-15. With free and ticketed performances and free educational activities, the festival has been voted a top 10 festival in Indiana! The festival began in 2015 and took place annually until it was canceled in 2020 and 2021 due to Covid-19.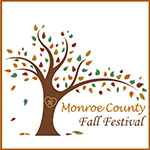 Come See Us At The Monroe County Fall Festival
The Monroe County Fall Festival will take place September 15-17 on S. Park Street in Ellettsville — by Marci Jane Lewis Parks and Ellettsville Baseball Diamonds. Highlights of the festival include food vendors, live music, games for all ages, craft vendors, a parade, and commercial booths. Stop by the commercial tent to meet IUCU employees!
Member Benefit: Discounted Tickets to the Indianapolis Zoo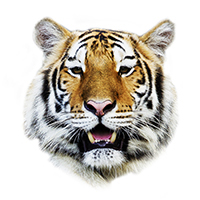 Warm weather is here and you may be looking for ways to enjoy the great outdoors. If the Indianapolis Zoo comes to mind, be sure to check out the discount ticket prices that are available to IU Credit Union members! It's easy with IU Credit Union's customized discount page—Enjoy flexibility and great prices!
Investment Services