In Your Interest
Keep up with happenings at IU Credit Union with In Your Interest, our quarterly member newsletter.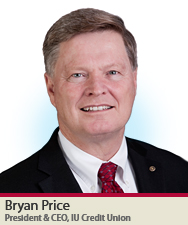 Bryan Price, President & CEO, Appointed to Federal Credit Union Advisory Council
Bryan Price, President & CEO of IU Credit Union, was recently selected to serve on the Bureau of Consumer Financial Protection's (BCFP) Credit Union Advisory Council. The BCFP works to enforce federal consumer financial laws and to protect consumers in the financial marketplace. The Credit Union Advisory Council provides advice to Bureau leadership on a broad range of consumer financial issues and emerging market trends.
"These experts are highly talented individuals in consumer finance markets, and we look forward to working closely with them throughout their service," said Bureau Acting Director, Mick Mulvaney. Price and other new council members will serve a one-year term, which began in September 2018.
Price has been with IU Credit Union since 1986 and previously served as Executive Vice President and Chief Financial Officer. He is a CPA and holds a Bachelor of Science degree in Accounting from Indiana University, and has earned the designation of Chartered Financial Analyst. He is a graduate of the American Bankers Association's Stonier Graduate School of Banking.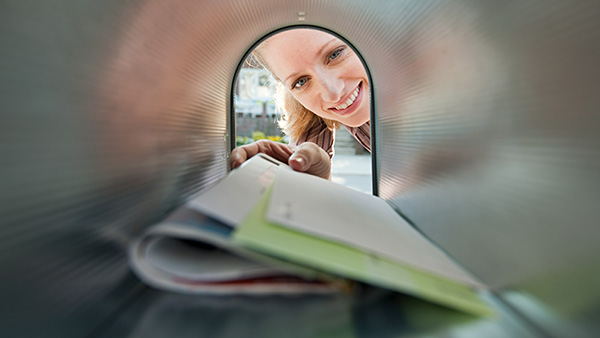 Attention IU Credit Union Credit Cardholders—Watch Your Mail for a New Card
We will be converting our credit card program to a new card processor in November. Cardholders will receive a new card in the mail soon, with a new design, number and expiration date.
Information will be included with your October credit card statement and a detailed letter will arrive in the mail mid-October. Please ensure that your mailing address, email address, and phone number are up-to-date with us.
Important Dates for Cardholders:
November 7 — Please pay your October credit card bill by your November 7th due date to avoid any payment delays.
November 8 — Last day for online credit card account access through eZCardInfo. Please download any eStatements available through this site that you wish to keep.
November 9 — This is the last day for Travel Accident and MasterRental Coverage to be active on your current credit card. Mastercard benefits will be available on your new card; be sure to read the benefits brochure that will be mailed with your new card.
November 11 — Last day to use your current card.
November 11 — First day to activate your new card.
November 12 — First day to use your new card.
November 13 — First day to access your new credit card account through MyCardInfo. We will add this link to our website and we are working with our Online Banking provider to allow access to your credit card account conveniently through your IU Credit Union Mobile Banking app and Online Banking. More details to come regarding this feature.
After November 12th, please be sure to update your credit card information with any merchant who automatically bills your credit card, such as utilities, memberships and services such as iTunes and Netflix.
Watch your mail for your new card and other important information. We also posted information here.
Holiday Hours
Greenwood and Bloomington Branches
| | Nov 22 | Dec 24 | Dec 25 | Jan 1 |
| --- | --- | --- | --- | --- |
| Bloomington | Closed | 9a-1p | Closed | Closed |
| Greenwood | Closed | 9a-1p | Closed | Closed |
Campus Branches
Nov 22
Nov 23
Fort Wayne
Closed
Closed
Gary
Closed
Closed
| | Dec 24 | Dec 25 | Dec 26 | Dec 27 | Dec 28 | Dec 31 | Jan 1 |
| --- | --- | --- | --- | --- | --- | --- | --- |
| Fort Wayne | Closed | Closed | Closed | Closed | Closed | Closed | Closed |
| Gary | Closed | Closed | 9a-Noon | 9a-Noon | 9a-Noon | 9a-Noon | Closed |
IU Athletics Debit Cards—New Designs Now Available!
Show off your Hoosier pride with a new IU Athletics Debit Card!
The cards are issued instantly at all Bloomington locations, as well as our Center Grove branch in Greenwood. Other branch locations will accept orders and the card will be mailed within a few days.
You can choose one of six designs for your debit card. They are available for only $10 and the cards are good for three years.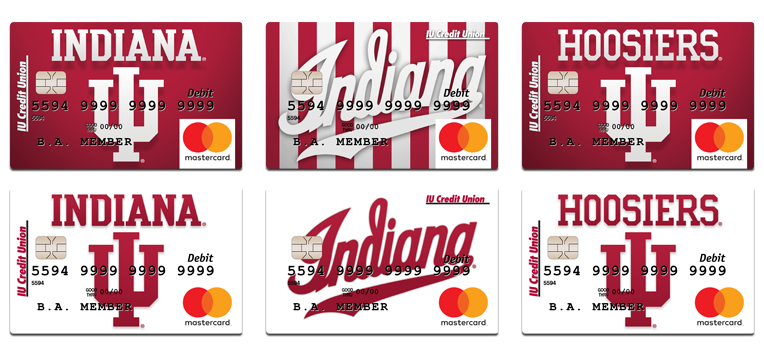 Coats for Kids and Those in Need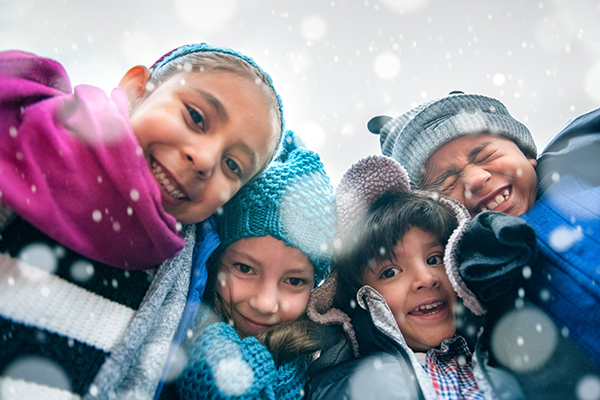 It's the most wonderful time of the year—and also the coldest! The IU Credit Union has once again set up donation boxes for the Spirit95/Salvation Army's Coats for Kids and Those in Need clothing drive. Drop off gently-used coats, scarves, hats and mittens at any of our Bloomington locations from now through October 25th to help ensure a warm holiday season for all.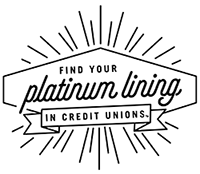 International Credit Union Day
October 18, 2018, will mark the 70th anniversary of International Credit Union Day. This year's theme is "Find Your Platinum Lining." It combines the traditional gift of platinum for 70th anniversaries with a play on the saying "every cloud has a silver lining."
Credit unions all over the world will be celebrating the history and the success of the "People-not-Profit" philosophy. This year's theme emphasizes the credit union movement's loyalty to its members and its mission to provide them financial support and guidance.
Join us at any of our branches on October 18th to celebrate ICU Day with a sweet treat!
Join us at any of our branches on October 18th to celebrate ICU Day with a sweet treat!
Start Saving at IUCU!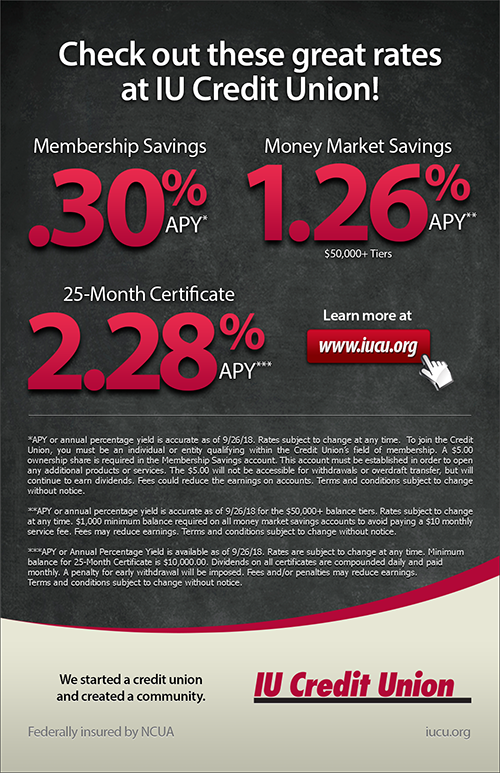 Do you believe money is the key to happiness?
Somewhere deep inside, we all know that money cannot buy happiness. Many people overspend and rack up thousands of dollars in credit card debt to live a lifestyle they believe will make them happy, only to discover they are living beyond their means. This, in turn, adds stress and worry ... causing unhappiness. Believe it or not, living frugally can actually make you happier than living lavishly.
If you've decided it's time to start living more frugally, ask yourself why you want to do it and establish a goal. Without a reason to change your spending habits and a goal to work toward, it's easy to fall back into old habits. Maybe you'd like to retire early, or travel the world or buy your dream home. Maybe you'd like to work less and spend more time with your family. Whatever your reason, write it down. Place reminders of your goal where you'll see them often.
Below are some benefits of living a frugal lifestyle that can lead to more happiness and better money management.
You'll become thankful for your resources and learn to make the most of them. Rather than throwing away old items, you learn to repurpose them and let little go to waste.

You'll tend to choose experiences over objects. Rather than going to the mall and purchasing a new outfit or the newest video games, you're more apt to go for a hike or to the beach, or play board games with friends or family. These experiences provide memories and happiness that can last a lifetime.

You'll start to notice your debt diminishing. The burden of debt often ties people to jobs and locations that they hate because they feel they have no other choice. Once your debt disappears, you'll have the freedom to choose a profession and location that makes you happy.

Living frugally may put you on the path to early retirement. Rather than spending your golden years working, you could be gardening, traveling, enjoying your grandchildren or any number of more pleasurable things. Being able to put more funds away for retirement will help you reach a financially comfortable level long before many of your colleagues.

You might find joy in helping others. By reducing your own expenses and saving money, you are able to give more to others and support social causes that are important to you.
Now, you may be thinking — the frugal lifestyle doesn't sound all that bad, but how do I get started? The key is to start small. Make a list of what you'd like to accomplish and how much money you'll need to achieve it, and formulate a plan. Figure out expenses you can live without. Instead of buying high-priced gourmet coffee at a drive-thru in the morning, brew your coffee at home. Brown bag your lunch rather than eating out. Make a weekly meal plan and cook your meals at home. These items alone can potentially save you hundreds of dollars a month.
If you're paying down multiple credit cards, look into consolidating them into one loan or to a single, lower-interest credit card. This can give you significant savings on interest charges.
Learn to stretch your money as far as you can. When purchasing groceries, clip coupons and look for sales. When purchasing clothes or other non-grocery items, check thrift stores, yard sales and clearance racks for the best possible deals.
Look for ways to lower your monthly bills. Are you paying a huge bill for cable TV? Could you live without it? Many people pay a large cable bill and only watch a handful of channels. Check to see if there is a cheaper package available. Is your electric bill higher than it should be? Try hanging your clothes outside to dry rather than using your clothes dryer whenever possible. Also, washing your clothes in cold water instead of hot will save your hot water heater from working as hard — and your clothes will still get cleaned. Another good habit to get into is unplugging electronic devices when you're not using them.
Give frugal living a try, and watch your IUCU savings account grow!
IU Homecoming Parade

Join us in celebrating one of the biggest weekends on the Bloomington campus at 6:00 PM on October 12th! The parade kicks off at 17th Street and follows Woodlawn Avenue to the Indiana Memorial Union. Help cheer on the IU Football Team as they prepare to take on the Iowa Hawkeyes at noon the next day!
Control Your Debit Card With Your Smartphone Using MobiMoney

MobiMoney, a debit card alert and controls application, is now available for use with all IU Credit Union debit cards. MobiMoney offers members a convenient way to monitor, maintain and manage their cards anytime, anywhere. The application gives cardholders the ability to turn their debit card on or off, set and receive real time transaction alerts when the card is used, restrict usage to specific merchants, locations and transaction types, set purchase limits, and more!
Buskirk-Chumley Theater — Ticket Giveaway!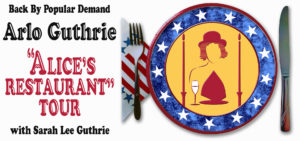 We're giving away two tickets to see folk music icon Arlo Guthrie at the Buskirk-Chumley Theater! The show is Sunday, November 11th at 7:30 pm. To enter to win, send an email to marketing@iucu.org by Friday, October 27th. IU Credit Union is a proud sponsor of the Buskirk-Chumley Theater.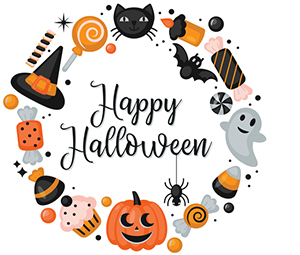 Halloween in Greenwood
IU Credit Union is proud to sponsor the following Halloween events in Greenwood.
Monster Mash — October 19, 5:30p-8:00p — Greenwood Community Center
Admission is free and costumes are encouraged at this family-friendly event! IUCU will have a table set up along the trick-or-treating trail. There will also be a hayride ($2), food, and music!
Halloween Spooktacular — October 27, Noon-4:00p, — Greenwood Public Library
Come in costume and join IUCU for crafts, trick-or-treating, scary storytellers, and more!
Cardinal Stage Presents: Disney's Beauty and the Beast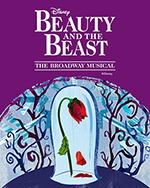 We're giving away a family four-pack of tickets to Disney's Beauty and the Beast at the Buskirk-Chumley Theater! "Featuring romance, laughs and an award-winning score, this musical will be a delight for the whole family!"
There will be performances from Thursday, December 13th through Sunday, December 30th. To enter to win, send an email to marketing@iucu.org by Friday, November 9th. Be sure to include your preferred show date and time.
Check us out on YouTube!
Investment Services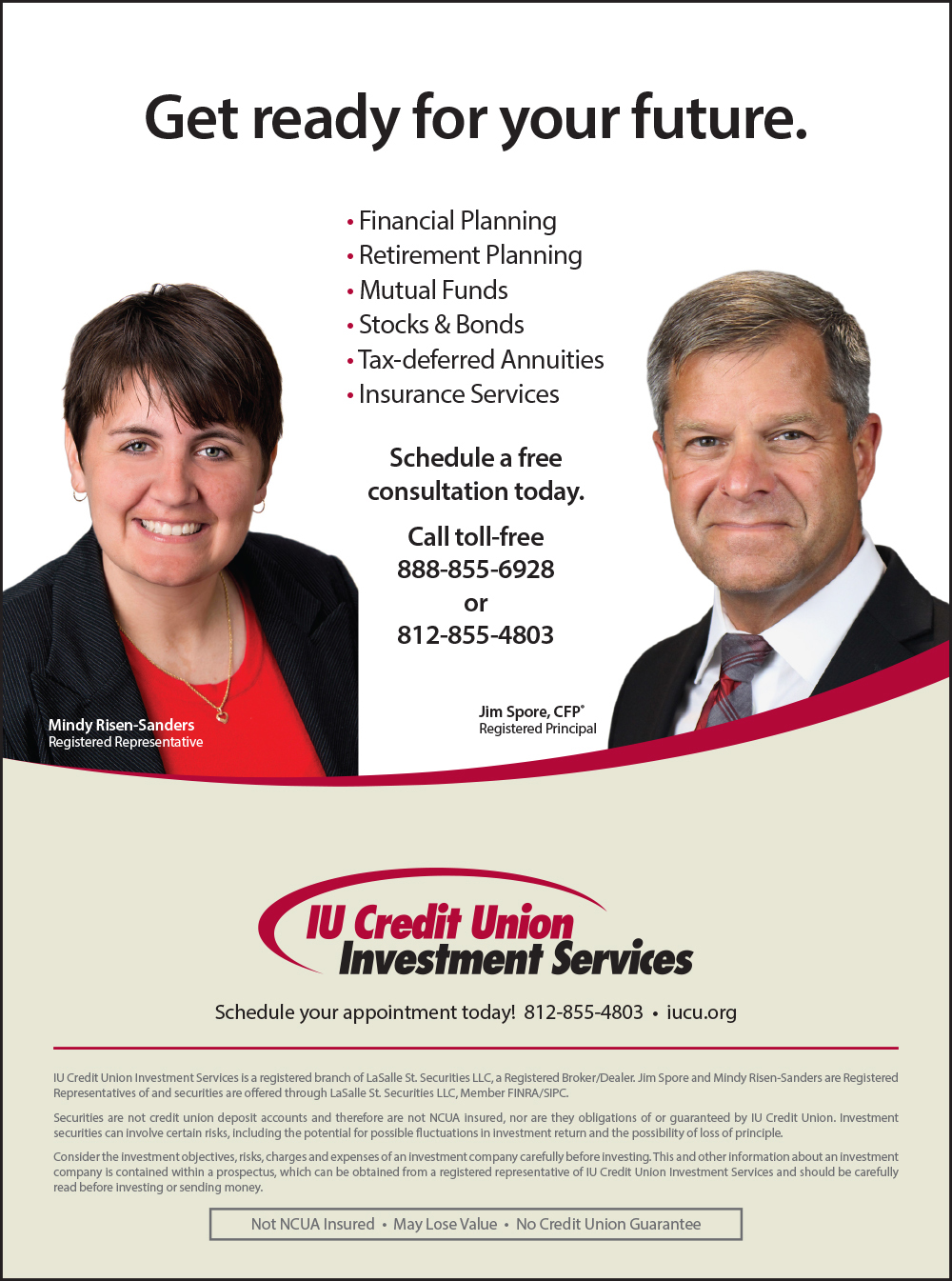 IU Men's Soccer Jersey Giveaway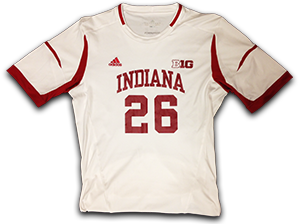 Send an email to marketing@iucu.org by October 31 to get your name in the drawing for an IU Men's Soccer Jersey! All jerseys are size large - soccer sizes run small, so it may fit more like a medium. Check Facebook for winners on Friday, November 2nd!
Member Benefit: BOGO IU Men's Soccer & Women's Basketball Tickets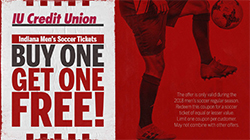 IU Credit Union is a proud sponsor of IU Men's Soccer!
Coupons are valid for the following 2018 season dates (Schedule subject to change):
| Date | Opponent | Time |
| --- | --- | --- |
| 10/12/18 | Maryland | 7:30 pm |
| 10/16/18 | Butler | 8:00 pm |
| 10/28/18 | Michigan State | 4:00 pm |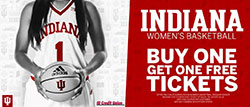 IU Credit Union is a proud sponsor of IU Women's Basketball!
Coupons (when available) are valid for the following 2018-2019 season dates (Schedule subject to change):
| Date | Opponent | Time |
| --- | --- | --- |
| 11/2/18 | Northwood (Exhibition) | 7:00 pm |
| 11/7/18 | Milwaukee | 7:00 pm |
| 11/18/18 | North Florida | 2:00 pm |
| 11/25/18 | Florida | 2:00 pm |
| 11/25/18 | Northern Illinois | 2:00 pm |
| 12/5/18 | Butler | 7:00 pm |
| 12/9/18 | Missouri State | 12:00 pm |
| 12/31/18 | Penn State | 7:00 pm |
| 1/6/19 | Michigan State | 2:00 pm |
| 1/16/19 | Northwestern | 7:00 pm |
| 1/24/19 | Michigan | 6:00 pm |
| 1/27/19 | Maryland | 12:00 pm |
| 2/6/19 | Minnesota | 7:00 pm |
| 2/18/19 | Rutgers | 7:00 pm |
| 2/21/19 | Iowa | 8:00 pm |
| 3/3/19 | Purdue | TBA |
Low Down Payment Mortgage Options Available