Keep up with happenings at IU Credit Union.
Holiday Hours
Greenwood and Bloomington Branches
| | Nov 25 | Dec 24 | Dec 25 | Jan 1 |
| --- | --- | --- | --- | --- |
| Bloomington | Closed | 9a-1p | Closed | Closed |
| Greenwood | Closed | 9a-1p | Closed | Closed |
Campus Branches
| | Nov 25 | Nov 26 |
| --- | --- | --- |
| Gary | Closed | Closed |
| | Dec 24 | Dec 27 | Dec 28 | Dec 29 | Dec 30 | Dec 31 |
| --- | --- | --- | --- | --- | --- | --- |
| Gary | Closed | 9a-Noon | 9a-Noon | 9a-Noon | 9a-Noon | 9a-Noon |
Fort Wayne Branch to Close October 29
We are proud to have served the Indiana and Purdue University Fort Wayne Campus for 47 years. Branch usage and the number of members in the Fort Wayne area have steadily declined over the past ten years. After careful consideration, we have decided to close the Fort Wayne branch at noon on October 29, 2021. We will stop completing cash transactions at this location at noon on October 28.
Fort Wayne member accounts will remain unchanged and we can continue to serve members through several other convenient options:
Online Banking at iucu.org
Our Mobile Banking app, featuring Mobile Deposit and many other digital services
Free IU Credit Union account access at 14 CO-OP Shared Branch locations, and 15 CO-OP and Alliance One ATMs located within 5 miles of the Fort Wayne campus branch
Loan applications through our website, Online & Mobile Banking, or by phone
New Hours: 17th Street Branch Drive-Up
Effective October 4, the drive-up at our 17th Street branch will be open Monday through Friday, 9 AM - 1 PM.

Refinance your Mortgage and Save!
Refinancing with IUCU can mean lowering your rate or reducing your loan term. Refinancing can also be a helpful tool for home improvement and debt consolidation. We offer a variety of mortgage refinance options and great rates, and as an extra bonus, we'll give you credits to apply to your closing costs!*
You'll find some of the BEST mortgage rates at IUCU and generous CLOSING COST CREDITS!
You'll receive a:
$750 credit for a mortgage refinance between $75,000 and $174,999.99
$1,000 credit for a mortgage refinance between $175,000 and $299,999.99
$1,250 credit for a mortgage refinance $300,000 and over.
Simply visit iucu.org or log into your mobile app and click Apply for a Mortgage. If you have any questions, please give us a call at 812-855-7823 and select option 2. Don't wait — this deal won't last forever!
*All loans are subject to approval. Offer is good on primary residence only and does not apply to mortgages currently held at IU Credit Union. Minimum loan amount $75,000. Closing Cost Credits will be applied at closing and are excluded from certain loan programs that do not incur closing costs, such as Smart Refi and Home Equity programs. Rates, terms and conditions will vary based on creditworthiness, qualifications and collateral conditions at the time of application. Property insurance required.
October 21 is International Credit Union Day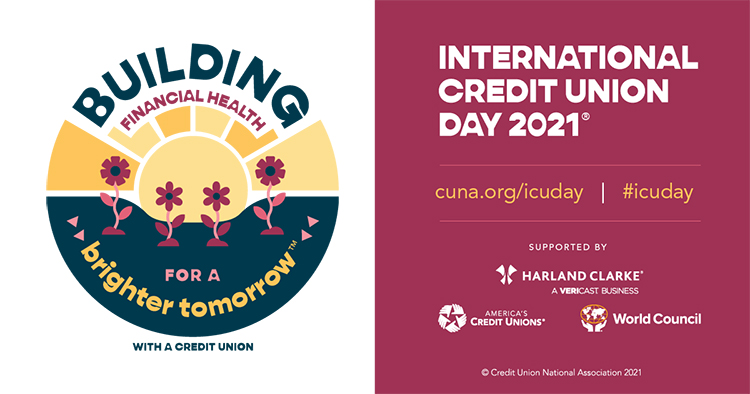 On October 21, 2021, IU Credit Union will join over 56,000 credit unions around the world to celebrate International Credit Union (ICU) Day. The theme of ICU Day 2021 is "Building financial health for a brighter tomorrow."
ICU Day highlights the many ways that credit unions across the world help members improve their financial health and well-being.
Credit unions were built on the principle of "people helping people." We've seen that philosophy in action for more than 100 years, with credit unions providing access to affordable financial products and striving to meet the needs of underserved communities. IU Credit Union is honored to be a part of this proud tradition.
IU Homecoming Parade
Join us in celebrating one of the biggest weekends on the Bloomington campus at 6:00 PM on October 15! The parade will kick off at the corner of 17th Street and Woodlawn Avenue, turn east on 13th Street, north on Fee Lane, then head west back to 17th & Woodlawn. Help cheer on the IU Football team as they prepare to take on the Michigan State Spartans at noon the next day!
New Service: Schedule a Branch Appointment Online
With our new Branch Appointment Scheduling System, you can select and schedule your next branch appointment and choose a time that is most convenient for you.
Whether you're looking for a mortgage, new account, auto loan, or more, you can easily set up a time to meet with an IU Credit Union branch representative. And remember, you can always walk in and wait for the next available representative.
Click here to schedule your next appointment.
Road Trip/65th Anniversary Giveaways Re-Cap
IU Credit Union has been awarding prize giveaways all summer long! Members had a chance to win $1,956 with our Road Trip Giveaway Promotion. A select number of community organizations, divided into five separate categories, were put to a vote by our membership to win $1,300 in celebration of our 65th Anniversary in our community.
Congratulations to Glen Salmon, the lucky winner of our $1,956 Road Trip Giveaway!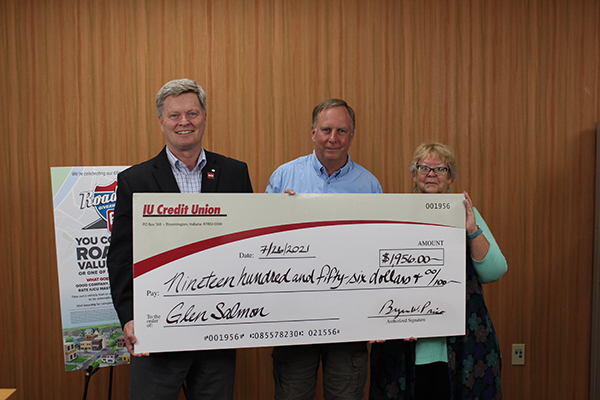 Congratulations to the following members, who were the winners of our $65 gift card giveaways:
Week One — Dalton Spurgeon
Week Two — Ashen Kixmiller
Week Three — Dave Teske
Week Four — Brandon Fisher
Week Five — Connie McIntyre
65th Anniversary $6,500 Giveaway
Congratulations to the following organizations, who were voted the recipients of our $6,500 community giveaway!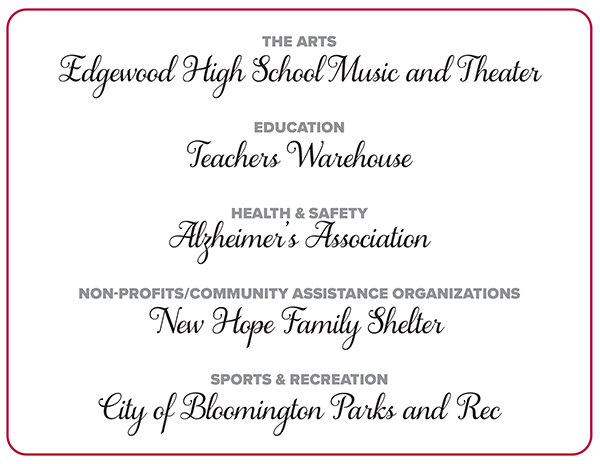 IU Auditorium Presents: Straight No Chaser
Since Straight No Chaser sings our jingle, we are extra proud to sponsor their return to IU Auditorium on December 17.
A cappella sensation Straight No Chaser is coming home to IU Auditorium once again, bringing with them a live show packed with pop hits, holiday favorites, and plenty of laughs along the way as part of their Back in the High Life Tour.
After getting their start at IU, Straight No Chaser emerged as a phenomenon with a massive fanbase and a long list of accomplishments, including two RIAA Gold Certified albums, over 1.5 million concert tickets sold, over 1 billion streams, and over two million albums sold worldwide. They are the real deal, making extraordinary music and emotionally captivating audiences, all through the sound of nine unadulterated human voices coming together...and a sense of humor.
Be sure to keep an eye out for IU Auditorium ticket giveaway entry boxes throughout the season in our Bloomington branches!
KiD CiTY Christmas in Greenwood
We are excited to sponsor KiD CiTY Christmas, taking place from 4-9 PM on December 4 at the Greenwood Community Center. The event will feature a train ride through the amphitheater lighted trail, selfies with Santa, hot cocoa, popcorn and a holiday craft. Bring your family and join us as we get into the holiday spirit!
BOGO Men's Soccer and Women's Basketball Tickets
IU Credit Union is a proud sponsor of IU Men's Soccer!
Download your IU Men's Soccer BOGO coupon
Coupons are valid for the following 2021 season dates (Schedule subject to change) ONLY:
| Date | Opponent | Time |
| --- | --- | --- |
| 10/1/21 | Michigan | 5:00 pm |
| 10/6/21 | Omaha | 7:30 pm |
| 10/9/21 | Trine | 7:30 pm |
| 10/12/21 | Ohio State | 7:00 pm |
| 10/20/21 | Evansville | 7:00 pm |
| 10/24/21 | Wisconsin | 1:00 pm |
| 10/27/21 | VCU | 7:00 pm |
IU Credit Union is a proud sponsor of IU Women's Basketball!
Download your IU Women's Basketball BOGO coupon
Coupons are valid for the following 2021-2022 season dates (Schedule subject to change) ONLY:
| Date | Opponent | Time |
| --- | --- | --- |
| 11/5/21 | UIndy | TBD |
| 11/14/21 | Kentucky | TBD |
| 11/16/21 | Norfolk State | TBD |
| 12/2/21 | NC State | TBD |
| 12/6/21 | Penn State | TBD |
| 12/9/21 | Fairfield | TBD |
| 12/19/21 | Western Michigan | TBD |
| 12/21/21 | Wright State | TBD |
| 12/23/21 | Southern Illinois | TBD |
| 1/16/20 | Northwestern | TBD |
| 1/2/21 | Maryland | TBD |
| 1/13/21 | Nebraska | TBD |
| 1/19/21 | Michigan State | TBD |
| 1/27/21 | Illinois | TBD |
| 2/3/21 | Minnesota | TBD |
| 2/6/21 | Purdue | TBD |
| 2/17/21 | Northwestern | TBD |
| 2/20/21 | Iowa | TBD |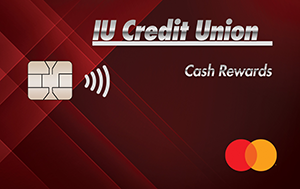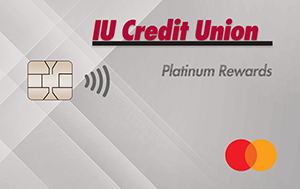 Get a 1.99% APR* Introductory Rate on Purchases and Balance Transfers with Any New Platinum or Cash Rewards Credit Card!
Open a new IU Credit Union Mastercard Platinum or Cash Rewards Credit Card and receive an Introductory 1.99% APR* on purchases for 12 months and 1.99% APR* on Balance Transfers for 12 months. Plus, earn 3X Rewards Points in select categories throughout the year! After the introductory period, you'll continue to save with a low variable rate.
*Introductory Rate of 1.99% is applicable on purchases for 12 months from the card open date and on Balance Transfers for 12 months from the first qualified balance transfer completed within 12 months from the card open date. After that, the rate will be between 9.25% - 19.25% on Platinum Rewards Cards and 12.25% - 22.25% on Cash Rewards Cards and will vary with the market based on the Prime Rate. Rate range stated is accurate as of 10/1/2021 and is subject to change at any time. Subject to credit approval. Offer not applicable on Business or Secured Cards.
eStatement & Notices Now Accessible in Mobile Banking
Mobile Banking users can now view eStatements & eNotices within the IUCU Mobile App. To access or enroll in eStatements via the IUCU Mobile App, log in to your account and click on the "More" tab (located in the lower right hand corner of the screen), then click on eStatements & Notices and follow the instructions.
Please note: If you are already enrolled in eStatements through Online Banking, you will not need to re-enroll in Mobile Banking. When enrolling in eStatements, you will also automatically be enrolled to receive eNotices and eTax Forms.
Cardinal Stage Presents: A Year with Frog and Toad
We're giving away a family four-pack of tickets to Cardinal Stage's holiday show, A Year with Frog and Toad.
Literature's favorite amphibians jump from the page to the stage in a return engagement of Cardinal's most beloved production ever! Based on Arnold Lobel's well-loved books, A Year with Frog and Toad is a whimsical show that follows two great friends – the cheerful, popular Frog and the rather grumpy Toad – through four, fun-filled seasons. Celebrate the holidays with this heartwarming and adorable show, perfect for the whole family.
The show will run from December 21 through January 2. Send an email to marketing@iucu.org with the subject line "Frog and Toad" by midnight on November 7 for a chance to win tickets! The winner will be selected randomly and announced on our Facebook page on November 8.
MyMortgageInfo Changes Coming Soon
We will be converting our MyMortgageInfo platform by the end of the year. Keep an eye out for more details coming soon.
Attention Credit Cardholders: Bonus Points Opportunities and Holiday Rewards
3X Rewards Points!
Earn 3X rewards points when you use your IU Credit Union Mastercard Cash Rewards or Platinum Rewards Credit Card on department store purchases through December. Visit our credit card page for a complete list of merchant categories.
Holiday Rewards
Receive a $25 bonus reward when you spend $1,000 using your IU Credit Union Credit Card between November 22 and December 31!
Investment Services