In Your Interest
Keep up with happenings at IU Credit Union with In Your Interest, our quarterly member newsletter.
Scholarship Winners
This year, IU Credit Union offered ten $1,000 scholarships to graduating high school seniors. Scholarships were offered to students at Bloomington North, Bloomington South, Center Grove, Eastern Greene, Edgewood, Greenwood, The Academy of Science & Entrepreneurship, Owen Valley and two at-large high schools or home school. A winner was selected from each school in which applications were received.
Winners include:
Victoria Chandler
Homeschooled (Greenwood, IN)

Julihannah Cruz
The Academy of Science and Entrepreneurship

Mattison Fields
Monrovia High School

Rebecca Frye
Bloomington High School North

Madison Hartley
Edgewood High School

Brooklyn Hey
Owen Valley High School

Reed Hudson
Eastern Greene High School

Kali Stedman
Bloomington High School South

Lauren Wright
Center Grove High School
Click here to learn more about IU Credit Union Scholarships »
Holiday Closings

All branches of the IU Credit Union will be closed Monday, September 3rd in observance of Labor Day.
Remember that your debit card, Online Banking and Mobile Banking are available 24/7. Plus you have surcharge-free access to your account at thousands of ATMs nationwide in the CO-OP and Alliance One ATM networks.
King Promoted to AVP, Compliance Officer
Charles King, AVP, Compliance Officer
IU Credit Union is pleased to announce the promotion of Charlie King to AVP, Compliance Officer. Charlie joined the IUCU team in March 2017 and has made an immediate impact with his compliance, regulatory and legal background. King previously served as Chief Risk Officer/Corporate Attorney for Hoosier Hills Credit Union. King has a JD degree from Indiana University Maurer School of Law and a BS degree from University of Evansville. King earned the Credit Union Enterprise Risk Management certification from CUNA and the Certified Anti Money Laundering Specialist designation from ACAMS. He was previously a member of the Board of Directors of the Bedford Area Chamber of Commerce and he was an inaugural member of the Indiana Credit Union League's IGNITE Program.
CU in Fort Wayne
Fort Wayne members — we aren't going anywhere! If you haven't heard, Indiana University — Purdue University Fort Wayne is now Purdue University Fort Wayne. Having opened our doors over forty years ago, we will remain on campus and in your community as IU Credit Union. Thank you for your membership!
5 Projects to Turn Your Outdoor Space into Entertainment for the Whole Family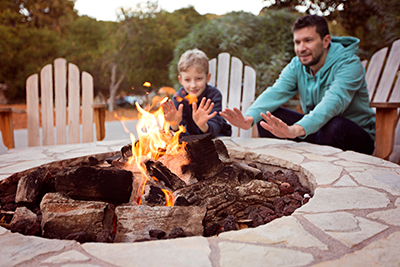 This summer, consider putting a portion of your budget towards sprucing up your home's outdoor space. A one-time investment could provide years of entertainment, saving you money in the future. If you don't have the funds to embark on a project right now, we can help with a home equity line of credit!
Here are five ideas for creating the best outdoor experience for you and your family.
1. Landscaping
First and foremost, keeping your lawn trimmed will maintain a polished appearance. After all, it's no fun to spend time outside if you're stuck looking at an overgrown lawn. In addition, flowers have been scientifically proven to make people happy. Consider adding a flower bed, garden, or potted plant to your outdoor space.
2. Patio/Deck
If you don't already have one, adding a patio or deck equipped with outdoor furniture will give you a space for entertaining. Have some friends over for dinner, host a game night, or just relax after a long day while listening to the sounds of nature.
3. Pool
Although this one is best for families with children, adults can also enjoy a nice pool day! If you prefer to lounge next to the pool, or if you plan to entertain friends and family, consider adding a surrounding deck to your pool area.
4. Fire pit
Build your own fire pit and enjoy its benefits all year! With this option, you will have a way to cook outdoors, a source of heat for the cold months, and a year-round mood-setter. This inexpensive project would also pair well with the next item on this list.
5. Projection screen
An easy project for young families is that of the outdoor home theater. Instead of paying to take the family to the movies or drive-in theater, bring the movies to your own home! Many projectors are Bluetooth compatible, meaning you can use your smartphone, tablet, laptop, etc. to play the movie/video. Be sure to check if the projector you buy includes built-in speakers. To create a surface for the projection, you can buy a physical screen with a frame, but for a less expensive option, simply pin a white sheet against your home. Pop some popcorn, find a cozy spot, and enjoy the show!
Summer fun doesn't have to break your budget, and with these project ideas, you won't even have to leave your home! To find out how we can help fund your projects, visit iucu.org, call 812-855-7823, or stop by one of our branches today.
SOURCE: Haviland-Jones, J., Rosario, H.H., Wilson, P., McGuire, T.R. (2005). An Environmental Approach to Positive Emotion: Flowers. Retrieved from http://journals.sagepub.com.
Coming Soon: MobiMoney

MobiMoney, a debit card alert and controls application, will soon be available for use with all IU Credit Union debit cards. MobiMoney offers members a convenient way to monitor, maintain and manage their cards anytime, anywhere. The application gives cardholders the ability to turn their debit card on or off, set and receive real time transaction alerts when the card is used, restrict usage to specific merchants, locations and transaction types, set purchase limits, and more!
Investment Services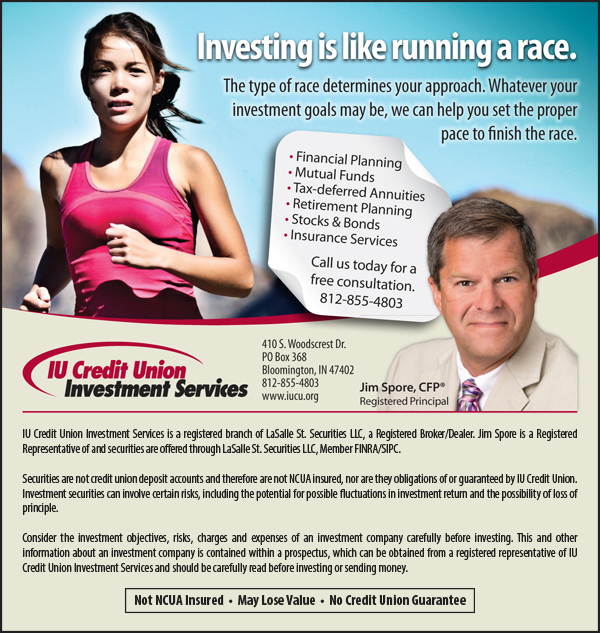 Jazz in July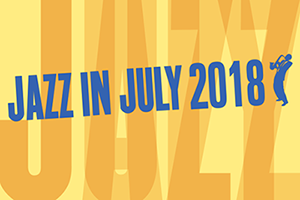 After a four-year hiatus, Jazz in July is returning to Bloomington! WFIU Public Radio and the Indiana University Jacobs School of Music are partnering to take on the month-long concert series.
The concerts will take place at 7 p.m. on July 6, 13, 20, and 27. The July 6, 13, and 27 concerts will be held at the Conrad Prebys Amphitheater on the Indiana University campus. The July 20th concert will take place in the green space of the IU School of Global and International Studies building.
All concerts are free and open to the public. For more information on the concert series and performing artists, visit https://indianapublicmedia.org/events/jazz-july/.
How to Save When You're Invited to Everyone's Wedding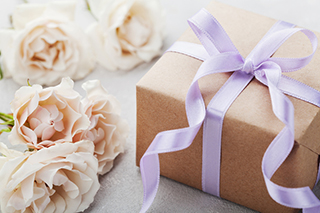 Wedding season is upon us and soon you may see a few wedding invitations in your mailbox. What do you do when it looks like ALL your friends are getting married this year? Can you afford to get gifts for everyone, as well as pay for clothing and traveling expenses for each event?
If you find yourself invited to multiple weddings this year, first create a budget and estimate how much you can afford for these expenses. It's better to have a picture of what you can realistically manage rather than spending wildly. Spending without a plan may leave you struggling to pay your own living expenses at the end of each month.
Next, determine how much travelling you'll need to do to get to the wedding. Is it an hour's drive away, across the country, or even in another country? Travelling expenses can take a huge chunk out of your budget, so it's important to get a good estimate of what you'll need to pay before you accept the invitation. If the event is within driving distance and your friends are going, consider carpooling.
If the wedding requires an overnight stay, you'll need to factor in lodging expenses. Check out vacation lodging sites like Airbnb or VRBO. Again, if friends are also going to the wedding, consider sharing a place with them.
Will you need a new outfit? Instead of buying a new dress or suit, check out consignment shops for good deals on formal attire and accessories.
Are you artistically inclined? If so, you may want to make a personal gift instead of buying something, particularly if the couple already has enough plates and toasters. Creating something that shows how well you know the couple can be especially meaningful to them.
Lastly, if going to every wedding is going to wreck you financially, or require you to scrimp on all of them, then think about your relationship to each couple – how close are you to them? If you rarely see or talk to them, don't feel obligated to accept the invitation. Instead, select which weddings you really want to attend and decline the others.
IU Athletics Debit Cards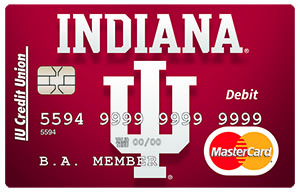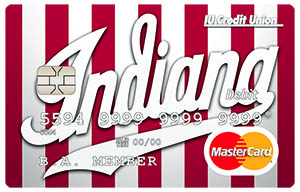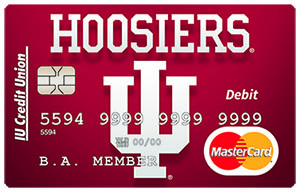 Show off your Hoosier Pride with an IU Athletics Debit Card!
The cards are issued instantly at all Bloomington locations, as well as our Center Grove branch in Greenwood. Other branch locations will accept orders and the card will be mailed within a few days instead of the two weeks we previously allowed.
You can choose one of three designs for your debit card. They are available for only $10 and the cards are good for three years.
IUCU Credit & Debit Cards Available on Mobile Wallet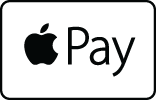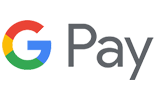 A mobile wallet is a way to carry your credit or debit card information on your mobile device. Instead of having to use your physical plastic card to make purchases, you can simply pay with your smartphone, tablet or smartwatch! Your IUCU debit and credit cards are compatible with Apple Pay, Google Pay and Samsung Pay.
Member Benefit: Discount Tickets to the Indianapolis Zoo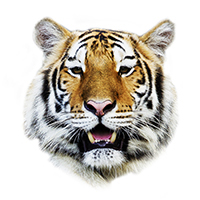 Summer is here and your children may be getting restless. If you're looking for a nearby family adventure, be sure to check out the discount ticket prices to the Indianapolis Zoo; available to IU Credit Union members!