IU Credit Union the #1 Choice 4 Years in a Row
Posted: April 29, 2010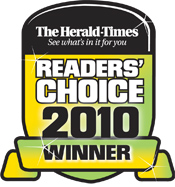 We are honored once again to be voted Best Bank/Credit Union by the readers of the Herald-Times. We would like to thank our membership for this honor. We see every day as an opportunity to remain true to our founding principles of cooperation, trust, sharing and respect for the individual. We're people helping people. Thank you for your votes!
IU Credit Union Walks Homeward Bound Event
Posted: April 26, 2010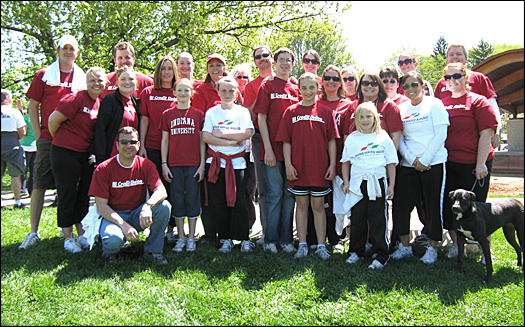 A team of nearly 30 iucu volunteers joined hundreds of walkers, combining efforts to raise $43,000 in the annual Homeward Bound 5k walk. Twelve local homeless relief agencies use the funds to provide hot meals, shelter and financial assistance to help those in need. Donations can be made until May 18th online at www.homewardboundindiana.org.
IU Credit Union has a Big Heart
Posted: April 15, 2010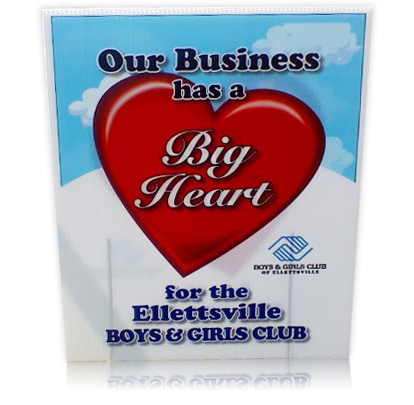 The IU Credit Union is helping Richland-Bean Blossom area youth Learn, Grow and Succeed. By supporting the Boys & Girls Club of Ellettsville as a Big Heart Sponsor, the Credit Union is helping area youth create positive self image, good health and well being and a strong commitment to learning. Learn more about the Boys & Girls Club of Ellettsville at www.eagleslandingmall.com/yccmc/bgcellettsville/
IU Credit Union Awards $20,000 to College Students
Posted: April 2, 2010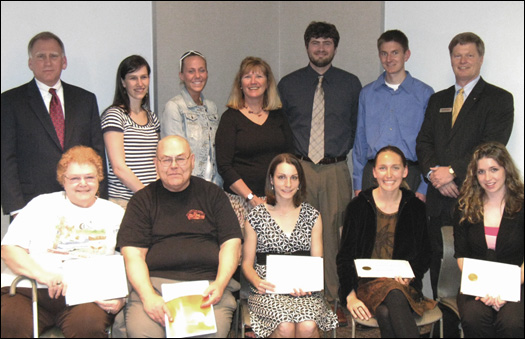 Back row, left to right: Ivy Tech Chancellor & IUCU Board Member John Whikehart, Colleen Rose, Alexis Miller, Mary Norman, Anthony Van Alstine, Chad Ward, and IUCU President & CEO Bryan Price

Front row, left to right: Pat & Robert Doyle – grandparents accepting on behalf of recipient Corey Thomas, Sarah Keil, Anna Wild, and Claire Crouse.
IU Credit Union awarded $20,000 in Continuing Student Scholarships for the 2010-2011 academic year at the Credit Union's annual meeting on Wednesday, March 31.
Winners from Indiana University include: Claire Crouse, an undergraduate student in Geology; Mary Norman, an undergraduate student in General Studies; Robert Steiner, an undergraduate student in Secondary Education, Theatre and English; Sara Keil, a graduate student in African Studies and Library Science; Anthony Van Alstine, a graduate student in Optometry; Chad Ward, a graduate student in Medicine; Colleen Rose, a graduate student in Social Work.
Winners from Ivy Tech Community College include: Alexis Miller, a student in Elementary Education; Corey Thomas, a student in Accounting; Anna Wild, a student in Nursing; and Donna Chambly, a student in Sustainable Energy.
Congratulations to all recipients!
If you would like to learn more about the scholarships we offer, please visit our scholarships page or give us a call at 812-855-7823 or toll-free 888-855-MYCU (6928).
Home Buyers Q&A Session
Posted: April 2, 2010
IU Credit Union will be conducting a Home Buyers Question & Answer Session, and you are invited to attend. Come ready to ask our panel of experts your home-buying questions!
Saturday, April 24th • 9:00 am – 12:00 pm • Winslow Training Room
Ask the experts at a panel discussion featuring:
Lori Abram – Choice Realty
John Sacchini – Energy Design Home Inspectors
Anne Hurley – Hurley Appraisals
Steve Ulrey – IUCU
John Creel – FHA Lending
Continental breakfast will be served from 8:30 – 9:00 am. Limited seating is available. To reserve a seat, leave a message at extension 1047 or email marketing@iucu.org.
IU Credit Union Helps Bedford Thrift Storen
Posted: April 2, 2010
Recent upgrades to the Records and Retention area of the IU Credit Union Winslow Branch also proved beneficial to the new Bedford, Indiana St Vincent de Paul Conference Thrift Store. The Credit Union donated 30 shelving units to assist in setting up the new, larger store at 914 W 17th Street in Bedford.
IU Credit Union to Participate in Homeward Bound Walk
Posted: April 2, 2010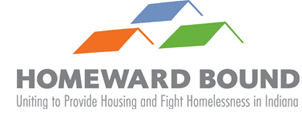 IU Credit Union has organized a team to participate in the 2010 Homeward Bound Walk scheduled for April 18, 2010, from 11:30am - 4:00pm at the Third Street Park in Bloomington.
Homeward Bound is a fundraising walk-a-thon sponsored by the City of Bloomington Community and Family Resource Department, United Way, Indiana University, Ivy Tech Community College and 12 local social service agencies. The event features a 5K walk that takes you through downtown Bloomington and the IU campus in addition to some of our city's most vibrant neighborhoods. Funds raised by this event help homeless or near homeless citizens with shelter, food, and other needs. All money raised in Monroe County stays in Monroe County.
The following agencies receive funds:
Amethyst House - provides structured living environments, treatment for those struggling with substance abuse
Monroe County United Ministries - offers subsidized childcare and living expenses
Centerstone - provides behavioral healthcare and offers mental health, substance abuse and educational services
Hoosier Hills Food Bank - collects and distributes nutritious food to organizations, with free feeding programs
Martha's House - provides overnight shelter with the professional social services to help with self-sufficiency
Youth Services Bureau - provides services to strengthen families and foster positive development
Community Kitchen - provides free nutritious meals
Mother Hubbard's Cupboard - a food pantry that offers healthy groceries and nutrition education
Shalom Community Center - provides access to food, housing, education, and health and human services
Area 10 Agency on Aging - works to improve quality of life for senior citizens
Middle Way House - seeks to end abuse of women and children through programs aimed at individual and social change
Stepping Stones - provides a structured environment for young people to hone independent living skills
Homelessness is an urgent social need Bloomington. The Homeward Bound Walk is a unique opportunity to help end homelessness in our community.
If you would like to learn more or be involved in the Homward Bound Walk, please visit http://homewardboundindiana.org/bloomington.