IU Credit Union Supports "Be More Awards"
Posted: February 8, 2010

IU Credit Union proudly sponsors the City of Bloomington's 2010 Be More Awards. Join the community in honoring and applauding the outstanding, but often unrecognized efforts of our community volunteers by nominating a volunteer for a Be More Award.
Awards will be presented from 9 categories including: General, Group/Family, Arts & Culture, Board Member, College Student, Youth, Education/Literacy, Environmental/Animal Welfare, and Lifetime of Service. Plus, there will be a People's Choice Award given to an Outstanding Volunteer Organization.
Learn more about the Be More Awards and make your nomination at bloomington.in.gov/bemore. Deadline for nominations is 5 pm, Wednesday, Feb. 24.
IU Credit Union Employees Raise Money for Haiti
Posted: February 4, 2010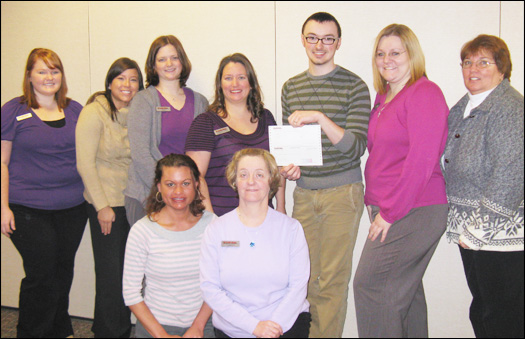 IU Credit Union's Member Service Support employees raised $1,221.06 for the people of Haiti. IU Credit Union gave an additional $2,000.00.
The heartbreaking stories coming out of Haiti inspired Member Service Support to organize the collection of donations for victims of the earthquake. In just over a week, Credit Union employees contributed a total of $1,221.06 to the Red Cross. Thank you, MSS!
The American Red Cross shelters, feeds and provides emotional support to victims of disasters; supplies nearly half of the nation's blood; teaches lifesaving skills; provides international humanitarian aid; and supports military members and their families. The Red Cross is a charitable organization — not a government agency — and depends on volunteers and the generosity of the American public to perform its mission.
The Credit Union also gave an additional $2,000 for Haiti - half to the Red Cross and half to the Indiana Credit Union League Foundation.
You can still donate by texting 'Haiti' to 90999. A $10 donation will be added to your phone bill. Visit www.redcross.org to donate online, or call 1-800-REDCROSS.
Older Entries »