IU Credit Union Helps Outrun Cancer
Posted: September 20, 2010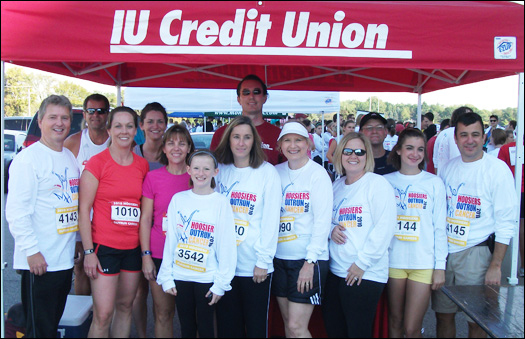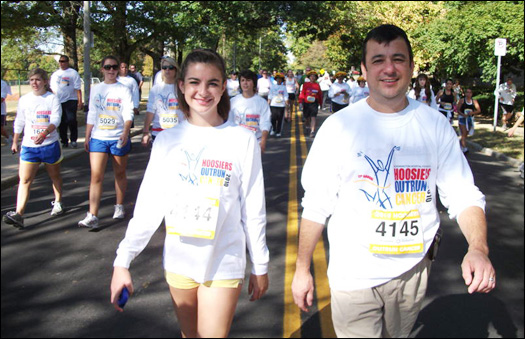 IU Credit Union employees and their families enjoyed the beautiful weather as they participated in the Hoosiers Outrun Cancer fundraiser event.
Team IUCU, along with thousands of other runners and walkers, participated in the 11th annual Hoosiers Outrun Cancer fundraiser on Saturday, September 18. Presented by the Bloomington Hospital Foundation, HOC has raised $1.5 million through 2009 with an additional $180,000 projected this year. The event is the primary funding source for the Bloomington Hospital Olcott Center for Cancer Education. Each year, the mission of HOC is to raise funds in support of the Olcott Center.
IU Credit Union Heads Out to the Fall Festival
Posted: September 20, 2010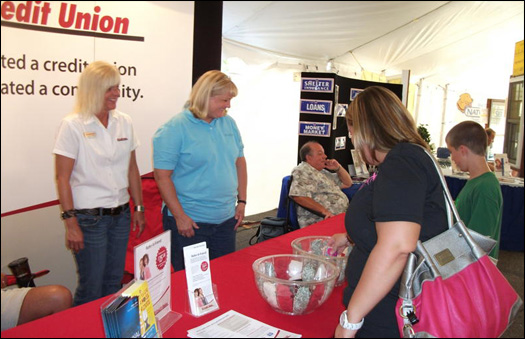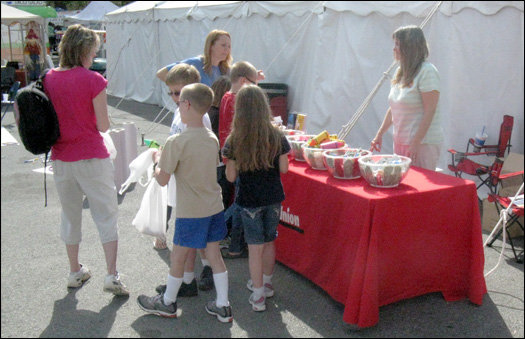 IU Credit Union employees enjoyed the crowds and the kids at the 2010 Monroe County Fall Festival.
IU Credit Union is proud to participate in the official kickoff to Fall every year with the Monroe County Fall Festival in Ellettsville.
IU Credit Union employees handed out giveaways and Credit Union information during the 3 day event. The highlight for the Credit Union was spending a few hours out of the day on Friday giving away toys and prizes to hundreds of children celebrating Kids' Day.
Visit our branch in Ellettsville at 3801 West State Road 46. Our friendly staff would love the opportunity to serve you.
September is Hunger Action Month
Posted: September 1, 2010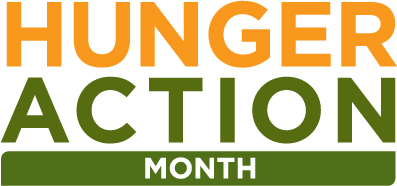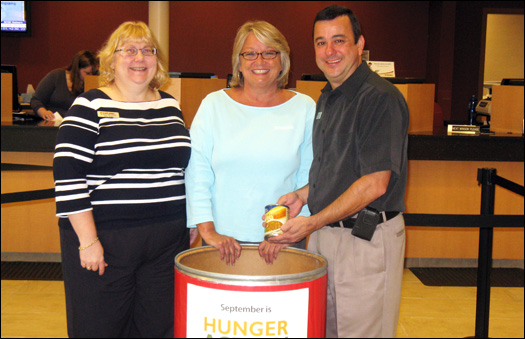 IU Credit Union will be collecting non-perishable food items throughout the month of September.
Throughout the month of September – Hunger Action Month, each Bloomington branch will be collecting non-perishable food items for Hoosier Hills Food Bank to help meet the increasing demand for food assistance in our community. HHFB provides food to 20,000 individuals each month and has distributed over 22 million pounds of food since opening in 1982. Regional campus branches and the Indianapolis branch will also be collecting for their local food banks. Donation receptacles are set up in each branch.
We encourage all members to bring in non-expired food items throughout September, and join us in helping to stamp out hunger in our community.
Older Entries »