IUCU teams up with Teachers Warehouse
Posted: August 20, 2010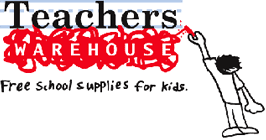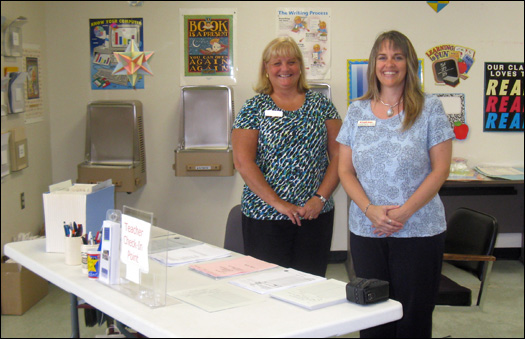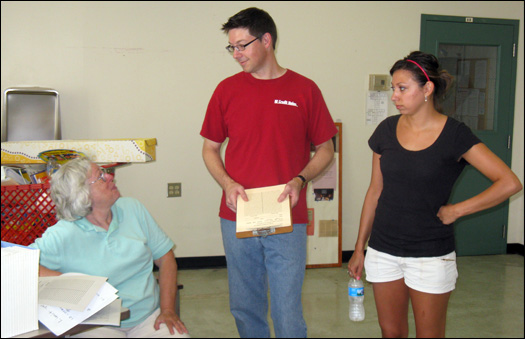 IU Credit Union employees volunteered time out of their work day to help Teachers Warehouse pass out free school supplies.
IU Credit Union employees volunteered to staff the Teachers Warehouse throughout August for the back-to-school rush. Teachers from Monroe, Brown, Greene and Lawrence counties have access to free school supplies for their students and classrooms at the Wareshouse, which is funded and operated by the Bloomington Rotary Club.
Located in the former Auror High School building at 524 N Fairview Street, Teachers Warehouse is open Monday - Thursday from 3:30 pm to 6 pm and Saturday from 9:30 am to 12:30 pm.
IUCU– A Fair Deal's a Good Thing Everyday!
Posted: August 5, 2010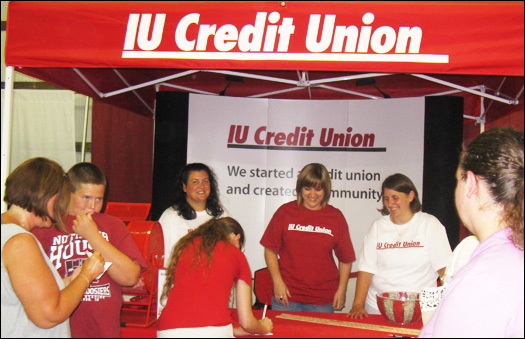 IU Credit Union employees handed out yard sticks, candy, and pens to fairgoers while they signed up for a chance to win IU Football tickets.
2010 Monroe County Fair visitors visited the IU Credit Union booth to pick up a free yardstick and sign up to win an IU Football ticket and tailgate party package. IUCU member Rita Harden, was the lucky winner!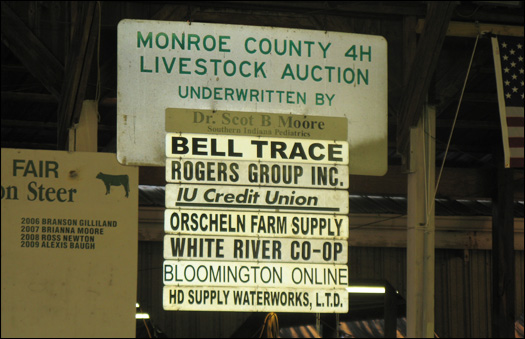 IU Credit Union once again proudly sponsored the Livestock Auction.
4-H livestock projects are year round experiences that culminate each summer through the exhibit and sale of youth owned and managed livestock. Once again, the Credit Union provided Corporate Sponsorship support of the annual Monroe County 4-H Livestock Sale.
Thank you to all of you that stopped by our booth. We hope to see you again next year at the fair!
IU Credit Union Partners with Youth at the Y
Posted: August 5, 2010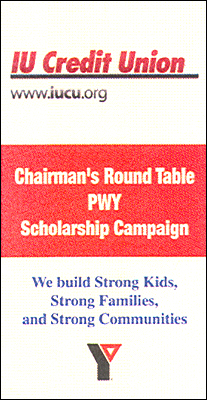 IU Credit Union is proud to support the Monroe County YMCA's 2010 Chairman's Round Table Parter with Youth Scholarship Campaign. Last year, this support assisted 1,569 youth and adults with YMCA membership, gave 612 YMCA program scholarships to youth and teens, and subsidized 86 program scholarships for adults and seniors.
IU Credit Union Supports ECA Effort
Posted: August 5, 2010

A $6 million dollar cut to the Monroe County Community School Corporation's budget created an unprecedented crisis in MCCSC schools. The Foundation of Monroe County Community Schools led a community-wide effort to raise funds to support over 400 extracurricular positions in all MCCSC schools. IU Credit Union supported this effort through tee box sponsorship of the "Scramblin' For ECAs" golf event and an additional cash donation.
Older Entries »