IU Credit Union Member Garage Sale a Real Treasure
Posted: April 27, 2009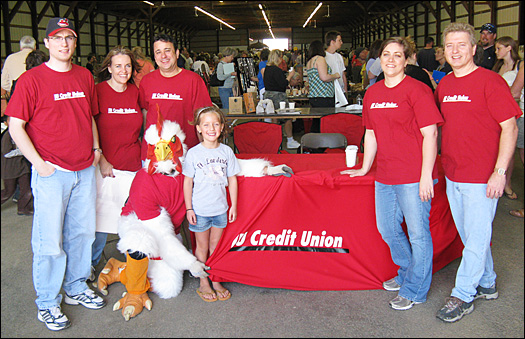 IU Credit Union employees pose with the Monroe County 4-H Poultry Club Giant Chicken at the start of the 14th annual IU Credit Union Member Garage Sale.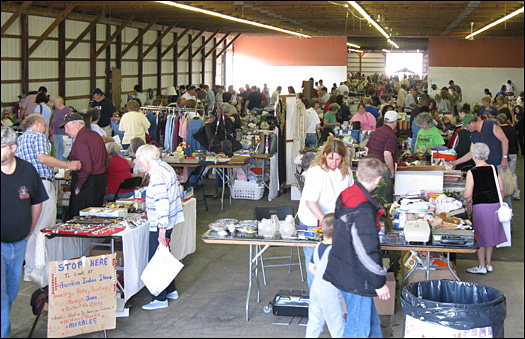 Hundreds of people made their way through the IU Credit Union Member Garage sale searching for great deals and hidden treasures.
April 25 marked the 14th annual member garage sale held at the Monroe County Fairgrounds. Year after year this is the Credit Union's most popular free event, with hundreds of members wanting to participate in the sale and even more shoppers coming to bargain hunt.
The sale is huge, with over 200 tables of treasures under one giant roof. You never know what deals are waiting for you! This year the Monroe County 4-H Poultry Club provided the food with proceeds going toward their cause, and entertainment for the kids with a giant chicken.
If you're interested in participating in next year's sale, watch for an announcement in the In Your Interest monthly newsletter in early spring. Booths are free-of-charge and the Credit Union provides the advertising, all you have to do is bring your sale items!
IU Credit Union the #1 Choice 3 Years in a Row
Posted: April 27, 2009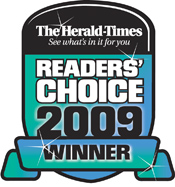 We are honored once again to be voted Best Bank/Credit Union by the readers of the Herald-Times. We see every day as an opportunity to remain true to our founding principles of cooperation, trust, sharing and respect for the individual. We're people helping people. Thank you for your votes!
IU Credit Union Provides D.I.Y. Landscaping Seminar
Posted: April 27, 2009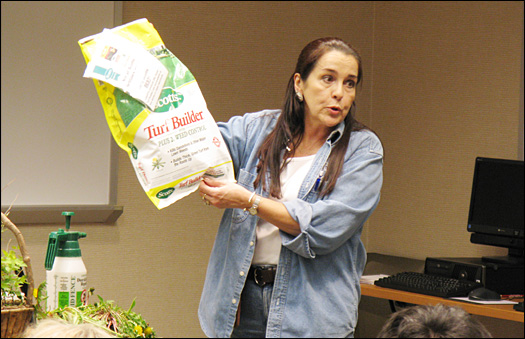 Vickie Temple Davison of Bloomington Hardware shares important tips about applying fertilizer to a lawn at the IU Credit Union Landscaping 101 seminar.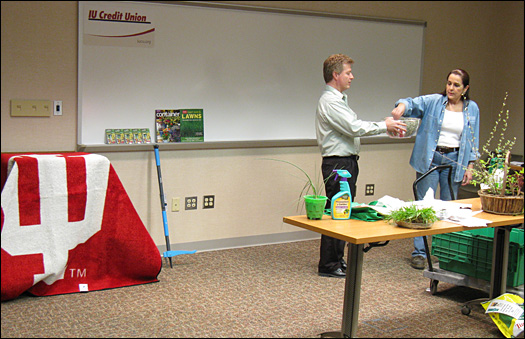 Attendees waited to hear their name called for one of the many great prizes given away at the IU Credit Union Landscaping 101 seminar.
Vickie Temple Davison of Bloomington Hardware came out to IU Credit Union, Thursday, April 16, and provided tips and tricks for do-it-yourself landscape and gardening projects. A large audience was on hand to soak up all of the professional advice. It was a great evening of asking questions, sharing gardening secrets and practical money-saving tips on planting and properly maintaining bushes, shrubs and trees around your home.
Some lucky attendees walked away with gardening books, tools, and an IU Tailgate Mat in a random drawing givaway.
Thanks to Vickie from Bloomington Hardware for sharing her expertise and giveaway items, and to all of the attendees for joining us for a very informative evening.
Check iucu.org or your monthly member newsletter for upcoming DIY seminars! And remember to see us when you need financing for your next DIY project.
Older Entries »