In Your Interest
Keep up with happenings at IU Credit Union with In Your Interest, our quarterly member newsletter.
IU Athletics Debit Cards Are Now Available!

Looking for a new way to show your Hoo-Hoo-Hoo-Hoosier Pride? IU Credit Union is proud to offer our new IU Athletics Debit Cards! The cards—which come in three designs—can be purchased for only $10 and are good for three years.
Even better? The cards are available for instant issue at any of our Bloomington branches and at our Center Grove branch in Greenwood. Can't make it to our Bloomington or Center Grove branches? The cards can be mailed to members outside these areas. Stop by one of our branches or call our Member Service Support to order yours today!
$30,000 in Scholarships Available

The IU Credit Union is offering scholarship opportunities to high school seniors and continuing Indiana University and Ivy Tech students. Applications can be found on our Scholarships page.
High School Scholarships
Up to $10,000 in High School scholarships are available for graduating seniors who intend to enroll full time at an accredited university or college. The amount of the scholarship is $1,000, which is split between the two upcoming semesters. High School applications must be postmarked by April 7, 2017.
Scholarships are available to graduating students from Bloomington North, Bloomington South, Center Grove, Edgewood, Eastern Greene, Greenwood, The Academy of Science & Entrepreneurship and Owen Valley.
There are also two available to members who attend a high school other than one of the aforementioned.
Continuing Student Scholarships
Up to $20,000 in Continuing Student scholarships are available for members planning to attend Indiana University or Ivy Tech as either full-time or part-time students. Award amounts are based on student status and the school that will be attended. Applications must be postmarked by February 10, 2017.
Click here to learn more about our scholarship program »
6 Questions First-Time Homebuyers Should Ask Themselves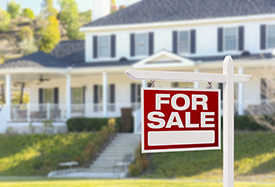 There are certain milestones that mark important times in our lives. Sitting in your car for the first time with your new driver's license, walking across the stage at graduation, completing college or beginning your first full-time job.
Another important milestone is homeownership. We dream of a place that we can call our own. A place that is comfortable and safe, where we can plant the roots for our future. To some however, the process can seem so overwhelming , that it deters them from achieving their goal.
How do you know if you are ready to become a homeowner? Here are six areas you will want to consider that will make your decision to buy a home the right one.
1. Are you ready to settle down?
Not to say that you will never move again, but take a look at your current life-stage.
Do you have a steady income? Are you looking to be in your current job for a while? Are you ready to start a family? Are you ready for the responsibilities of homeownership? Are you ready to use some of your skills, or maybe the skills of a family member or friend to make a property your home? If you feel you are ready, it's time to make a list of the things you are looking for in a home. How many bedrooms? How many square feet? How many bathrooms? Ranch or split level? 1, 2 or 3 car garage? How much yard? Town or country? How far from work? School district?
Homes can serve as one of the first investments in young people's lives. With a little work and TLC, making a house your home is a goal many young people have. It's a big responsibility, but if you know you are emotionally and financially ready, this will be a great move for you.
2. Is your credit history good?
Though it is a good idea to always stay on top of your current credit situation, if you are interested in homeownership, you must do it now. If you have blemished credit or the inability to make your down payment, you may not qualify for a mortgage. That's why it pays to look at your creditworthiness early in the home-buying process. Get your free annual credit report at www.annualcreditreport.com, and comb through it for errors and unresolved issues. This also provides an opportunity to do some credit "clean-up" if there is anything in your credit score or rating that might be holding you back. If you find mistakes, contact the credit reporting bureau to make sure they are corrected.
3. Do you have all your documents ready?
Collect pay stubs, bank account statements, W-2s, tax returns for the past 2 years, statements from current loans and credit lines, and names and addresses of your landlords for the past 2 years. Have them ready to share with a potential lender such as IU Credit Union. This may seem like a lot, but don't be surprised if your lender needs a lot in the way of documentation.
4. Have you been pre-approved?
Getting pre-approved for a mortgage helps you bargain from a position of strength when you are house hunting. Being organized with all your documentation will speed up the application process.
Get started by applying online at iucu.org or schedule a meeting with a loan representative and lay out your financials with them. They will help you see where you are financially and determine what would be the best price range for you to consider.
This will also allow you to limit your house hunting to the appropriate price range. Having a pre-approval not only saves you time in your house-hunting process, but it will also make you a "preferred buyer" in the eyes of a seller since you already have your financing locked in. Real estate agents appreciate the efforts to get this done as well and makes their job of helping you locate properties much easier.
5. Have you looked at the houses that are available?
Talk to reputable real estate agents in your area about the housing climate. They will have insight into the current market in the area you are interested. They will know what's available and often times have insights on properties that are not yet officially on the market. You may also seek online resources to find potential homes. Real estate agents, however, can help with the all the paperwork from offers to counter offers to the closing. Their insight can be a huge advantage and worth the commission they earn.
Keep in mind that if this is your first home purchase, your "dream home" may not be possible because of your current financial status. Finding something in your price range that may need a little work is more probable. Paint and some new flooring can go a long way in making your house a home.
Always remember to look at the big picture. While buying a house is a great way to build wealth, maintaining your investment can be labor intensive and expensive if you let it be. When unexpected costs for new appliances, roof repairs and plumbing problems crop up, there's no landlord to turn to, and these costs can quickly drain your bank account.
6. Do you know how a mortgage payment will impact your budget?
Use our mortgage calculators from our online Mortgage Center at iucu.org to get an idea of what your monthly mortgage payments will be. Find out what your total monthly housing cost would be, including taxes and homeowners' insurance. Other considerations include how much you'll pay in closing costs, and how much it will cost to furnish your home. The upfront cost of settling in your home shouldn't be overlooked.
Homeownership is possible with the right planning, preparation and maybe some old fashioned hard work. If you are ready to make the commitment and have the financial means to do so, congratulations! The lending professionals at IU Credit Union are ready to help make your dream a reality.
Closed MLK, Jr. Day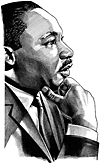 All branches will be closed Monday, January 16 in observance of Martin Luther King, Jr. Day.
Your debit card, Online Banking, Mobile Banking and Bank-by-Phone are available 24/7. Plus, you have surcharge-free access to your account at thousands of ATMs nationwide in the Alliance One and CO-OP ATM networks.
IU Soccer Jersey Giveaway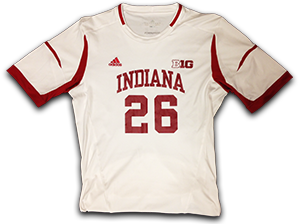 You could win an authentic IU Men's Soccer Team Jersey! All you have to do is send an email to marketing@iucu.org with "Soccer Jersey" in the subject line. Be sure to include your daytime telephone number in the email. We have medium, large and extra large sizes—please state your preference in your email. If we no longer have your size, we'll send you the next closest. Entries must be received by January 31st and winners will be contacted the first week of February. Good Luck!
You're Invited to our Annual Meeting
This year's Annual Meeting will take place at the Winslow branch, Wednesday, March 29 at 5:30 p.m. Meet Credit Union members and staff, and join us for the 2017-2018 scholarship presentation.
Board and Supervisory Committee Nominations
The IU Credit Union Nominating Committee has selected candidates for four open Board positions and two open Supervisory Committee positions to be filled this spring. Nominees for the Board are Jon Barada, Hannah Buxbaum, Dana Palazzo and Doris Sims. The nominees for the Supervisory Committee are Marcy Shepardson and Greg Udell.
IU Credit Union members can file a petition to be included on the election ballot for the Board of Directors or Supervisory Committee. To qualify, request the appropriate petition from any branch, obtain 500 member signatures, and return the petition to any branch by February 10, 2017. If no petitions are received by the due date, the Nominating Committee's candidates will be appointed.
Election results will be announced at the Annual Meeting, to be held on Wednesday, March 29 at 5:30 p.m. at the Winslow Branch.
Members of the Board of Directors are responsible for establishing the strategic direction of the Credit Union, providing oversight of progress toward the organization's goals, and carrying out fiduciary responsibilities customarily performed in accordance with federal and state regulations.
The primary objective of the Supervisory Committee is to determine that members' assets are adequately safeguarded. Members of the Board and Supervisory Committee volunteer their time to the Credit Union.
Board Nominees
Jon Barada has been the President of the Bloomington Hospital Foundation since 2013. Prior to his current position, Barada was Associate Vice President, Campaign Director at Franklin College. Previous positions include Senior Director of Development, Leadership Giving at Butler University from 2008 - 2012, and Director of Alumni Relations for the Indiana University School of Medicine from 2004 - 2007. Barada is a member of the IU Health Philanthropy Council and a Director for Cardinal Stage Company. He holds a bachelor's degree from the Indiana University Kelley School of Business and a master's degree from Butler University.
Hannah Buxbaum has served on the IU Credit Union Board of Directors since 2014, and previously from 2003 - 2012. She has been a member of the Business Development, Executive and Finance committees and was Board Chair in 2009. Buxbaum is the John E. Schiller Chair in Legal Ethics at the Indiana University Maurer School of Law, and served as interim dean of the school from January 2012 to December 2013. In July 2015, she was appointed Academic Director of Indiana University's Global Gateway in Berlin. Before joining Indiana University's faculty, she practiced law at the firm of Davis Polk & Wardwell in New York and Frankfurt. She holds a bachelor's degree in English from Cornell University, a law degree from Cornell Law School, and a master's degree in international law from the University of Heidelberg, Germany.
Dana Palazzo has served on the IU Credit Union Board since 2016 and is a member of the Business Development committee. She is currently the Vice President of the Bloomington Economic Development Corporation (BEDC) where her primary roles are to recruit new businesses, retain existing businesses and attract new talent to our area. Prior to moving to Bloomington, Palazzo held the position of Membership Coordinator with the Greater Tampa Chamber of Commerce. Palazzo is a member of hYPe (helping Young Professionals excel) and serves on the Board of Public Works for the City of Bloomington. Palazzo graduated cum laude and with honors from the University of Tampa with a bachelor's degree in government and world affairs in 2008.
Doris Sims has served on the IU Credit Union Board of Directors since 2011. She has been a member of the Business Development, Executive and Finance committees. Sims is the Director of Housing and Neighborhood Development at the City of Bloomington, where she has previously served as Human Resources Director. Sims has worked for the City of Bloomington for more than 30 years. Previous positions held include Training Coordinator at Ivy Tech Community College and Region 10 Director at the Indiana Department of Commerce. Sims has served on various community boards including: Bloomington Housing Authority, Planned Parenthood of Indiana and Kentucky, Monroe County Sheriff Merit Board and the Monroe County Branch of the NAACP. She received both her bachelor's and master's degrees from Indiana University's School of Public and Environmental Affairs.
Supervisory Committee Nominees
Marcy Shepardson has served on the IU Credit Union Supervisory Committee since 2016. She is an Assistant Professor of Accounting at the Indiana University Kelley School of Business. Previously, Shepardson worked as Audit Manager at Deloitte & Touche LLP and as Audit Senior at Arthur Anderson LLP. Shepardson received her doctorate's degree in Accounting in 2011 from University of Texas at Austin with a focus in Auditing and Financial Reporting Standards. While there, she was a Research and Teaching Assistant and Assistant Instructor.
Greg Udell has served on the IU Credit Union Supervisory Committee since 2012. Udell is the Chase Chair of Banking and Finance at the Kelley School of Business, Indiana University. He has authored two textbooks on banking and is published extensively in academic journals on banking and bank regulation. Udell has worked with a variety of national and international organizations including the Federal Reserve Board, the Federal Reserve Banks of Chicago and San Francisco, the Bank of Japan, the Peoples Bank of China, the Swedish Central Bank and the World Bank. Prior to his academic career, he was a commercial loan officer in Chicago. Udell received his bachelor's degree in economics from DePauw University and his doctorate's in finance from Indiana University.
Buskirk-Chumley Theater Presents

IU Credit Union is a Premier Plus sponsor of the Buskirk-Chumley theater for the 2017 season. Check out the following upcoming shows and for more information and tickets, please visit their website at www.buskirkchumley.org.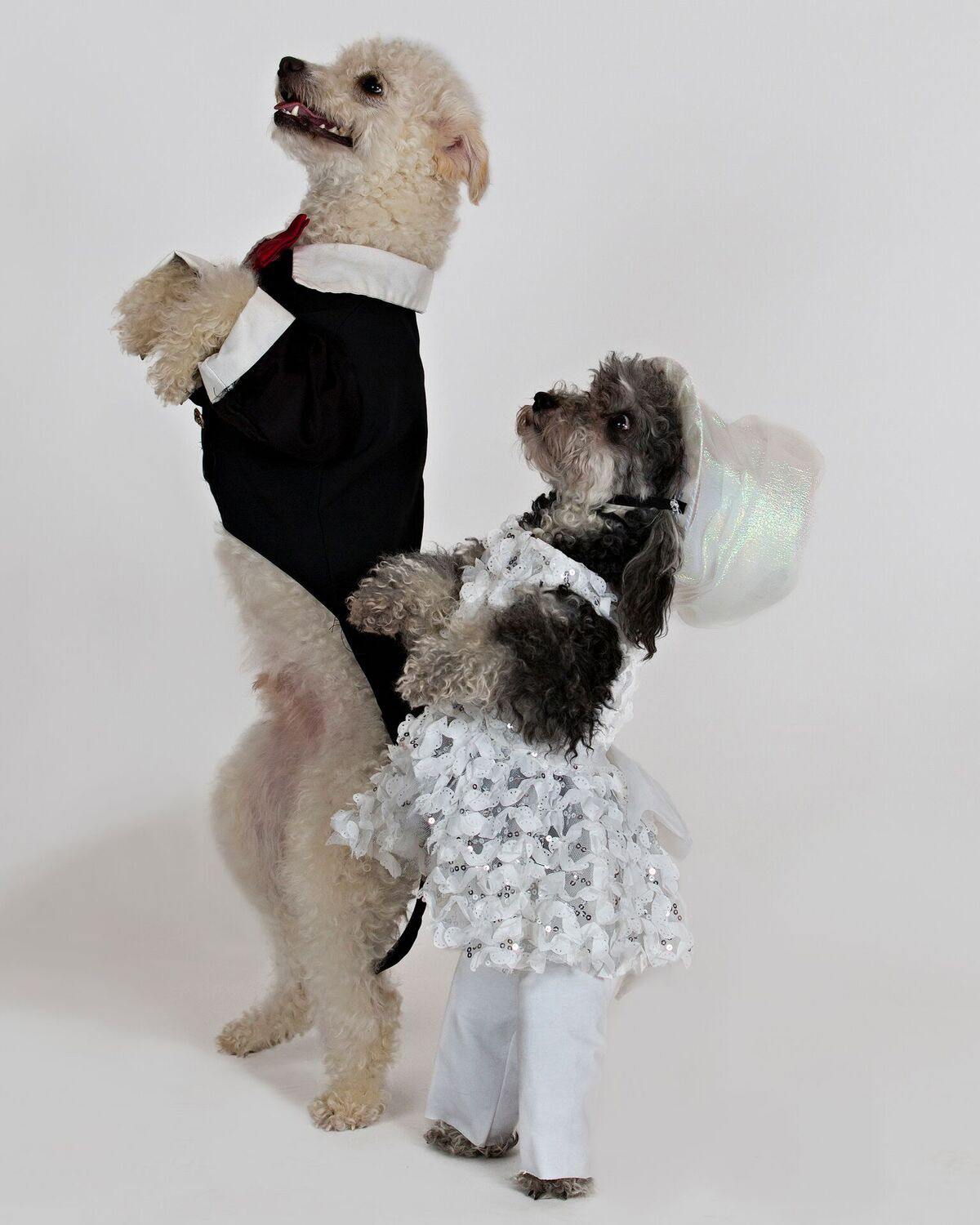 The Olate Dogs
Wednesday, January 4
Show Starts at 7:00PM
Buskirk-Chumley Theater
The Olate Dogs won Season Seven of America's Got Talent, scooping up the $1,000,000 prize and headlining at The Palazzo in Las Vegas. Led by Richard Olate and his son Nicholas Olate, the Olate Dogs are a high-energy, fast-paced canine theatrical act filled with amazing dog tricks, human acrobatics, and humor.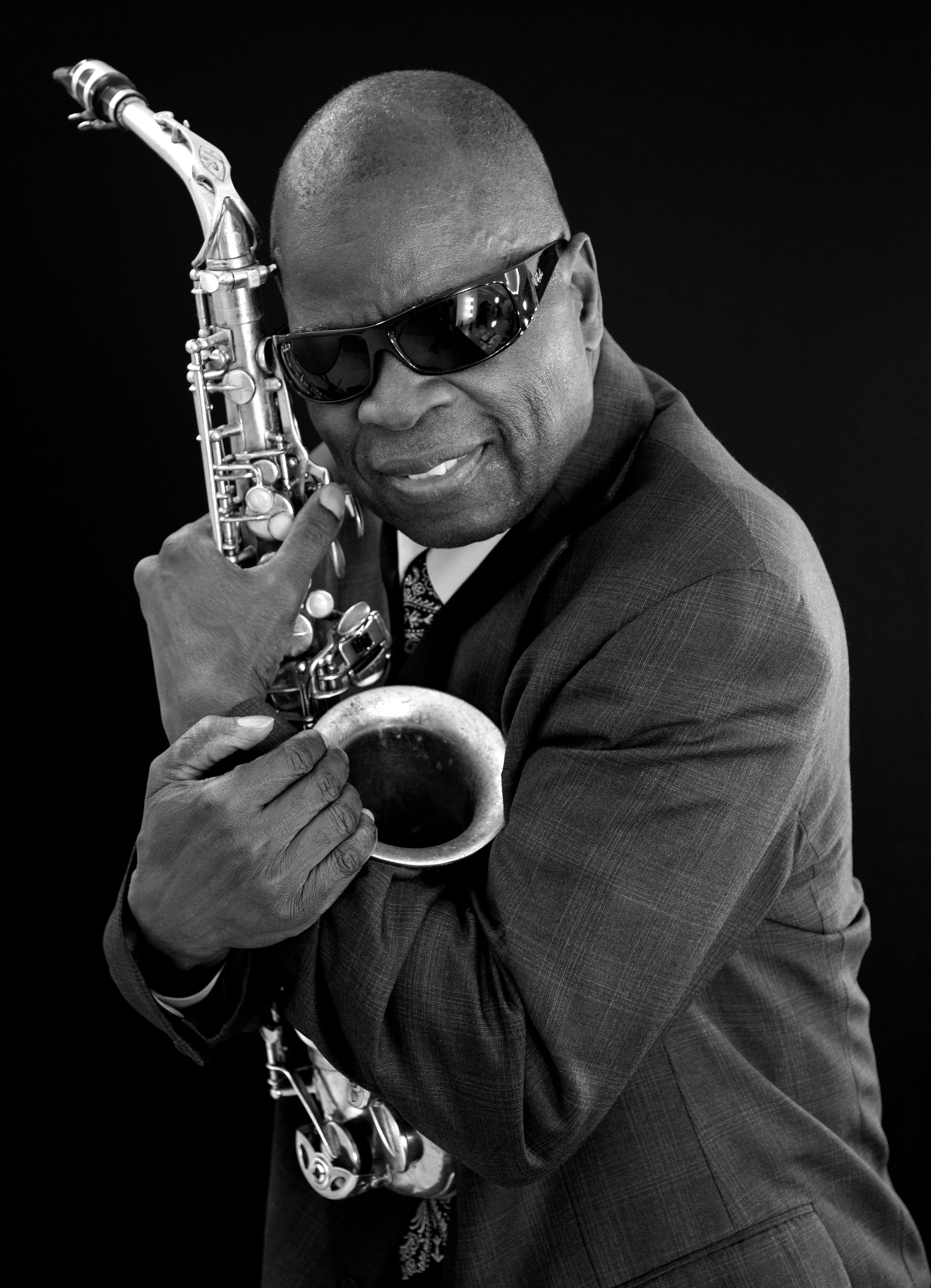 Maceo Parker
Saturday, February 11
Show Starts at 8:00PM
Buskirk-Chumley Theater
His name is synonymous with funky music, his pedigree: impeccable; his band: the tightest little funk orchestra on earth. It's fairly common knowledge that Maceo has played with each and every leader of funk. Starting with James Brown, whom Maceo describes as ''like being at university;'' jumping aboard the mothership with George Clinton; and serving as a fixture in Prince's tours. He winds his way through the history of funk as one golden thread.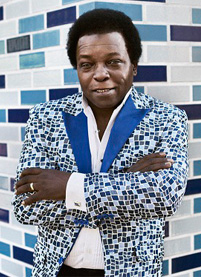 Lee Fields
Wednesday, March 1
Show Starts at 8:00PM
Buskirk-Chumley Theater
Apologies to the late, great James Brown, but you'd be hard pressed to find another singer who's ever worked as hard as Fields, a man who's been making soul and funk anthems since 1969.
Sometimes nicknamed "Little JB" for his physical and vocal resemblance to James Brown, Fields has toured the world with musical legends, including Kool and the Gang, Sammy Gordon and the Hip-Huggers, O.V. Wright, Darrell Banks, and Little Royal. And after 47 years on stage, he's found a new, younger audience and become even more prolific as the years transpire.
Important Tax Information
Tax statements for 2016 will be mailed by January 31, 2017.
• IRA FMV Statement (Fair Market Value)*
This is an annual statement showing the December 31, 2016 balance of your IRA/ESA account. This information will be sent as a separate form. If you are 70 1/2 or older, your RMD (Required Minimum Distribution) will also be listed on this form.
• Form 1099-INT (Dividend Income)*
In most cases, IU Credit Union will issue 1099-INTs by Social Security number instead of account number. For example, if you have two different account numbers with the same Social Security number, you will only receive one 1099-INT reflecting the total dividends earned for both accounts.
You will only receive a 1099-INT if your total dividends earned in 2016 are at least $10.00.
• Form 1098 (Mortgage Interest Statement)
You will receive a separate 1098 for each mortgage loan at the IU Credit Union.
If the IU Credit Union pays your real estate taxes, the total amount paid in 2016 will appear on the 1098.
• Form 1099-R (Distributions from IRAs)
A separate form will be mailed for each IRA plan held at the IU Credit Union.
Each form sent will show the total distribution amount for 2016 from the IRA, regardless of whether the distribution is taxable.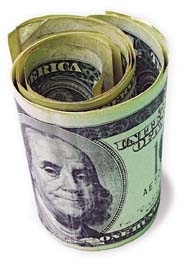 • Form 1099-Q (Distributions from Coverdell Education Savings Accounts—ESAs)
A separate form will be mailed for each ESA plan held at the IU Credit Union.
This form will show the total distribution amount for 2016 from the ESA. This includes rollover and transfer distributions.
• Form 5498 (IRA/ESA Contribution Information)
Form 5498 for Traditional IRAs, Roth IRAs and Coverdell ESAs will be mailed by May 31, 2017 due to the later (Apr. 15) contribution deadline.
• Form 1042-S (Foreign Person's U.S. Source Income Subject to Withholding)
Form for certain nonresident alien individuals used to report $10.00 or more in dividend income. The 1042-S form must be mailed by March 15, 2017.
Investment Services