In Your Interest
Keep up with happenings at IU Credit Union with In Your Interest, our quarterly member newsletter.
Celebrating our 60th Anniversary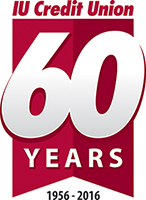 February 15, 2016 marks 60 years of IU Credit Union history. It all started when seven employees of Indiana University, with the support of Herman B. Wells, decided to form a credit union. Since the charter's approval in 1956, we've grown from a small operation in the back offices at Indiana University to a full-service financial institution with five Bloomington branches, three Regional Campus branches and two Greenwood branches with one more slated to open January 11.
To celebrate this notable anniversary with our members, cookies and snacks will be served at each of our branches on Monday, February 15th. We will also be randomly selecting 60 members from our database to be awarded a $60 MasterCard gift card! We will have 10 winners each week over six weeks. Be sure to follow us on Facebook for other events, prizes and winner information (first name, last initial, city and state). Winners will also be notified by phone or mail.
Greenwood's US 31& Smith Valley Road Branch to Open Mid-January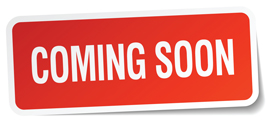 We are excited to open the second of our new Greenwood branches, US 31 & Smith Valley Road. The branch will be opening on January 11th and will feature a walk-in lobby, drive thru and an ATM. Be sure to follow us on Facebook and check our website for more info about our upcoming Open House.
New Mortgage Information Tool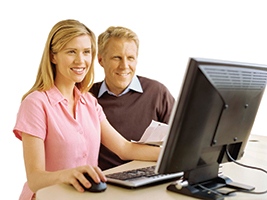 We have expanded the amount of mortgage information available on our website. The new "myMortgageInfo" link allows members to access more information regarding their mortgage loan.
Some key features are:
View loan details
View the history of all monetary transactions
View prior year and YTD interest information
View tax and insurance information
Make a payoff request
Make online payments
Check out the link on our homepage under the "eServices" drop down menu to get started today!
$30,000 in Scholarships Available

The IU Credit Union is offering scholarship opportunities to high school seniors and continuing Indiana University and Ivy Tech students. Applications can be found on our Scholarships page.
High School Scholarships
High School scholarships are available for graduating seniors who intend to enroll full time at an accredited university or college. The amount of the scholarship is $1,000, which is split between the two upcoming semesters. High School applications must be postmarked by April 8, 2016.
Scholarships are available to graduating students from Bloomington North, Bloomington South, Center Grove, Edgewood, Eastern Greene,Greenwood, The Academy of Science & Entrepreneurship and Owen Valley.
There are also two available to members who attend a high school other than one of the aforementioned.
Continuing Student Scholarships
Continuing Student scholarships are available for members planning to attend Indiana University or Ivy Tech as either full-time or part-time students. Award amounts are based on student status and the school that will be attended. Applications must be postmarked by February 12, 2016.
Click here to learn more about our scholarship program »
Student Loan Seminar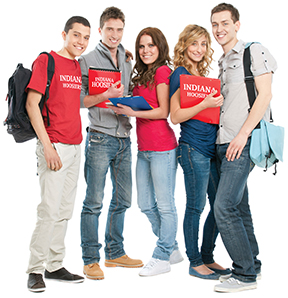 Join us on February 23rd for a Student Loan Seminar presented by Credit Union Student Choice. The event, to be held from 6-8 p.m. at our Winslow Branch, will cover:
Cost of attendance
Scholarships and Grants
Work Study
Federal Loans
Private Loans
Budgeting and more!
Snacks and beverages will be provided.
Home Sellers, Prepare for Picky Shoppers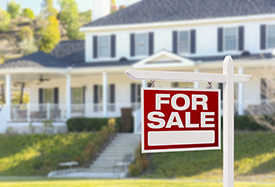 When selling a house, Rule No. 1 is don't turn off your buyers. And yet sellers do just that day after day, often without realizing it.
You might think that, in a better housing market, you can get away with the bare minimum in preparation. Choose that route and it will cost you time and money—more time on the market and less money in incoming offers.
The editors of Home & Family Finance Resource Center recommend you first make sure your home is spotless. Then go through the house and notice all the low-cost fixes or changes you could make that would appeal to a buyer: a new shower curtain, updated knobs on kitchen and bath cabinets, a new welcome mat by the front door, trimming or removing overgrown shrubs at the front of the house, for example.
Eliminate issues that send prospective buyers running, says real estate agent Brendon DeSimone. In his book, "Next Generation Real Estate," he details common turnoffs and how to handle them, which takes daily discipline:
Pets—Accept the fact that not only must your pets be gone whenever the house is being shown, so must their equipment: bedding, toys, crates, bowls and dishes, food, and litter boxes. It might be easiest on everyone if a friend or family member can take custody of the animals while the house is on the market.
Kids—You can't farm out your kids until you sell your house, but minimize their presence as much as possible. Stow toys and equipment. Plan to spend a good 20 minutes packing up baby items before a showing.
Odors—If your house fails the sniff test, you've lost buyers before they ever tour the property. Pet odors top the list of offensive smells, and cooking odors come in second. After cooking, boil some cinnamon in water to freshen up the house. Plug-ins and sprays can make the problem even worse for people sensitive to smells or allergic to the fresheners. And DeSimone says, "If you're a smoker, seriously, get the whole house painted."
Stuff—You know you must declutter closets, basements, and garages, but don't look past all the stuff that becomes invisible in daily life: too many kitchen counter appliances, grooming tools and potions in bathrooms, for example.
Dirt—Prospective buyers will spot every crumb and dab of toothpaste. One of the hardest parts of having a house on the market is not just getting the house clean, but keeping it clean—for weeks or months on end. The payoff of an always-neat home: You're more likely to get a higher price, DeSimone says.
Closed MLK, Jr. Day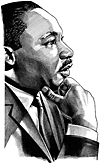 All branches will be closed Monday, January 18 in observance of Martin Luther King, Jr. Day.
Remember that your debit card, Online Banking, Mobile Banking and Bank-by-Phone are available 24/7. Plus, you have surcharge-free access to your account at thousands of ATMs nationwide in the Alliance One and CO-OP ATM networks.
You're Invited to our Annual Meeting
This year's annual meeting will take place at the Winslow branch, Wednesday, March 30 at 5:30 p.m. Meet Credit Union members and staff, and join us for the 2016-2017 Scholarship Presentation.
Board and Supervisory Committee Nominations
The IU Credit Union Nominating Committee has selected candidates for four open Board positions and two open Supervisory Committee positions to be filled this spring. Nominees for the Board are Bradley Heim, Scott Smart, Timothy Thrasher and John Whikehart. The nominees for the Supervisory Committee are Dennis Cromwell and Vivian Winston.
IU Credit Union members can file a petition to be included on the election ballot for the Board of Directors or Supervisory Committee. To qualify, request the appropriate petition from any branch, obtain 500 member signatures, and return the petition to any branch by February 12, 2016. If no petitions are received by the due date, the Nominating Committee's candidates will be appointed.
Election results will be announced at the Annual Meeting, to be held on Wednesday, March 30 at 5:30 p.m. at the Winslow Branch.
Members of the Board of Directors are responsible for establishing the strategic direction of the Credit Union, providing oversight of progress toward the organization's goals, and carrying out fiduciary responsibilities customarily performed in accordance with federal and state regulations.
The primary objective of the Supervisory Committee is to determine that members' assets are adequately safeguarded. Members of the Board and Supervisory Committee volunteer their time to the Credit Union.
Board Nominees
Bradley Heim is an Associate Professor in the School of Public and Environmental Affairs at Indiana University. Prior to joining Indiana University in 2010, Heim was a Financial Economist in the Office of Tax Analysis at the U.S. Department of the Treasury and was given the Performance and Special Act Awards. He was responsible for analyzing proposals related to housing and retirement savings. Heim has also been an Assistant Professor of Economics at Duke University and is Co-editor of the Journal of Policy Analysis and Management and the Economics Bulletin. Heim completed his undergraduate studies at John Hopkins University majoring in Economics and Mathematical Sciences and holds a Ph.D. in Economics from Northwestern University.
Scott Smart presently serves as Chair of the Board of Directors and has been a member of the Board since 2010. Smart previously served on the Supervisory Committee beginning in March 2003 and has served as Chair. He is the Whirlpool Finance Faculty Fellow at Indiana University and has been a member of the Finance Department since 1990. Smart is the Associate Chair of the MBA Program at the Indiana University Kelly School of Business. Smart formerly served as President of the Board for Habitat for Humanity of Monroe County. Originally from Texas, Smart completed his undergraduate studies at Baylor University, majoring in economics and finance. He earned a masters and Ph.D. in economics from Stanford University and has co-authored three textbooks.
Timothy Thrasher presently serves on the Business Development, Operations and Technology Committee. He has been a member of the Board since 1993 and previously served as Chair of the Board. He has served on all Board Committees and the Supervisory Committee. Thrasher received an MBA from the Indiana University Kelley School of Business in 1970 and is a Certified Public Accountant. Following service in the United States Army, he was employed by the Monroe County Community School Corporation in 1972. He currently serves as the MCCSC's Director of Business Operations. Thrasher was awarded the Lifetime Achievement Award by the Franklin Initiative for outstanding dedication and commitment to the field of education.
John Whikehart presently serves as Chair of the Business Development, Operations and Technology Committee. He has been a member of the Board since 2007and previously served as Chair of the Board. He was named Chancellor Emeritus of Ivy Tech Community College-Bloomington upon his retirement in 2014, and has been associated with the college for 25 years, most recently serving as honorary chair of its "Here We Grow Again" campus expansion fundraising effort. Prior to joining Ivy Tech, he was Chief of Staff for then Indiana Senate Minority Leader Frank O'Bannon, and he served as Deputy Mayor of Bloomington for one year after leaving his Ivy Tech position. He has recently served on Mayor-elect John Hamilton's transition team.
Supervisory Committee Nominees
Dennis Cromwell presently serves on the Supervisory Committee and is the Associate Vice President, Client Services and Support, in the Office of the Vice President for Information Technology at Indiana University. He is responsible for providing university-wide leadership for the development and management of services that enhance the use of IT in higher education, and for improving the support of technology for the IU community. Cromwell has served Indiana University since 1990 in a variety of technology management positions. He has more than 30 years of experience in information technology, including work for two major software firms and has significant expertise in leading organizations through technology change. Cromwell is a graduate of Indiana University.
Vivian Winston presently serves as Chair of the Supervisory Committee. Winston holds an MBA from Indiana University's Kelley School of Business. She is a Certified Public Accountant and employed by Indiana University as a lecturer in the Accounting Department in the Kelley School of Business. In the past, she has worked in public accounting, was business manager of Indiana University Radio and Television Services, and an internal auditor at Indiana University. In addition to her service to the Credit Union, Winston is on the Finance Committee of Stone Belt.
Buskirk-Chumley Theater Presents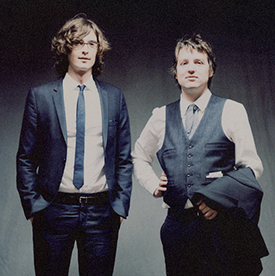 IU Credit Union is a Premier Plus sponsor of the Buskirk-Chumley theater for the 2016 season. Check out the following upcoming show and for more information and tickets, please visit their website at
www.buskirkchumley.org.
The Milk Carton Kids
Thursday, May 26
Doors Open at 7:30 p.m.
Buskirk-Chumley Theater
Grammy-nominated harmony duo The Milk Carton Kids released their third album, Monterey, in May. The two years since the release of their last album, The Ash & Clay, have been significant ones for the group. In addition to a Grammy nomination for Best Folk Album, The Milk Carton Kids won Duo/Group of the Year at the Americana Music Awards in 2014.
While the band's accolades often reference a specific genre, generally "folk," the duo quickly transcends labels with clear inflections of jazz, classical, and modern "alternative."
Kids: Sharpen Your Savings Skills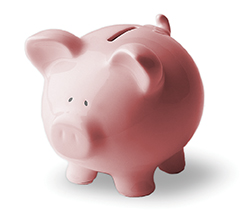 Learning to save money takes practice. By saving, you can spend money on what's important to you—whether that's a new video game, a trip to the movies, a used car, or even a college education.
It's a great time to get started. It's a new year and time to form new good habits—perhaps with cash you received during the Holidays!
Elementary school:
Ask your parents to help you open your own savings account at the credit union. Keep track of how much money you put in and take out. That way you can see how close you are to meeting your savings goal.
If you're saving up for something special, like a new bike or toy, hang a picture of it on the wall. This will remind you of your savings goal every day until you reach it.
Middle school:
Ask your parents if you can plan a family event, like a trip to the zoo or an afternoon at a waterpark. List all the things that will cost money—like tickets, food, and souvenirs. Set a budget, and encourage everyone to stick to it when the big day arrives.
Make a list of things you want to spend your money on. Put the list in order, starting with the things you want the most. This will help you figure out what you really want to save up for.
High school:
Consider taking on a part-time job. Earning your own money can help you save for big goals, like car or college expenses.
Talk to your parents about opening a checking account at the credit union. Learn how to use a debit card responsibly and track transactions. Those skills will come in handy when you leave home.
Parents:
Stop into IU Credit Union to open an M3 or Elements account for your kid or teen today.

Important Tax Information
Tax statements for 2015 will be mailed by January 31, 2016.
• IRA FMV Statement (Fair Market Value)*
This is an annual statement showing the December 31, 2015 balance of your IRA/ESA account. This information will be sent as a separate form. If you are 70 1/2 or older, your RMD (Required Minimum Distribution) will also be listed on this form.
• Form 1099-INT (Dividend Income)*
IU Credit Union will issue 1099-INTs by Social Security number instead of account number. For example, if you have two different account numbers with the same Social Security number, you will only receive one 1099-INT reflecting the total dividends earned for both accounts.
You will only receive a 1099-INT if your total dividends earned in 2015 are at least $10.00.
• Form 1098 (Mortgage Interest Statement)
You will receive a separate 1098 for each mortgage loan at the IU Credit Union.
If the IU Credit Union pays your real estate taxes, the total amount paid in 2015 will appear on the 1098.
• Form 1099-R (Distributions from IRAs)
A separate form will be mailed for each IRA plan held at the IU Credit Union.
Each form sent will show the total distribution amount for 2015 from the IRA, regardless of whether the distribution is taxable.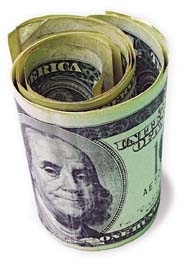 • Form 1099-Q (Distributions from Coverdell Education Savings Accounts—ESAs)
A separate form will be mailed for each ESA plan held at the IU Credit Union.
This form will show the total distribution amount for 2015 from the ESA. This includes rollover and transfer distributions.
• Form 5498 (IRA/ESA Contribution Information)
Form 5498 for Traditional IRAs, Roth IRAs and Coverdell ESAs will be mailed by May 31, 2016 due to the later (Apr. 15) contribution deadline.
• Form 1042-S (Foreign Person's U.S. Source Income Subject to Withholding)
Form for certain nonresident alien individuals used to report $10.00 or more in dividend income. The 1042-S form must be mailed by March 15, 2016.
Investment Services