In Your Interest
Keep up with happenings at IU Credit Union with In Your Interest, our quarterly member newsletter.
Great Rate on Purchases

Open a new IU Credit Union Platinum Rewards MasterCard and receive a special 2.99% introductory annual percentage rate on purchases!
Consolidate high-interest debt
Think of how much money you can save by consolidating high-interest debt. There are no fees to transfer balances and you will pay a low 2.99% APR for up to 12 months.*
Earn Rewards
Earn one point for every dollar spent in net retail purchases. The points you earn can be exchanged for awards from a wide assortment of merchandise and travel items. ScoreCard makes it easy to reward yourself! Choose from name-brand electronics, home furnishings, sporting goods and more. Or opt to use your points on an upcoming vacation. Use them for airline tickets, rental cars or hotels.
*2.99% APR or annual percentage rate on balance transfers are effective from the credit card account open date and continues through the 12th monthly billing cycle. Offer ends December 31, 2015.
$31,000 in Scholarships Available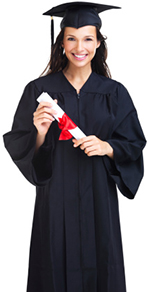 The IU Credit Union is once again offering scholarship opportunities to high school seniors and continuing Indiana University and Ivy Tech students. Applications can be found on our Scholarships page under "Student Services."
High School Scholarships
High School scholarships are available for graduating seniors who intend to enroll full time at an accredited university or college. The amount of the scholarship is $1,000, which is split between the two upcoming semesters. High School applications must be postmarked by April 3, 2015.
Scholarships are available to graduating students from Bloomington North, Bloomington South, Brown County, Lighthouse Christian Academy, Edgewood, Eastern Greene, Bedford North Lawrence, New Tech, Owen Valley and Martinsville High School.
There is also one available to members who attend a high school other than one of the aforementioned.
Continuing Student Scholarships
Continuing Student scholarships are available for members planning to attend Indiana University or Ivy Tech as either full-time or part-time students. Award amounts are based on student status and the school that will be attended. Applications must be postmarked by February 13, 2015.
Click here to learn more about our scholarship program »
Win Tickets for Sister Act!

IU Credit Union is a proud sponsor of IU Auditorium's Sister Act, which will be presented on January 27th and 28th. Enter to win a family four-pack by emailing your name and daytime phone number to marketing@iucu.org. Make sure to add "Sister Act" to the subject line. All entries must be received by 5:00 p.m. January 21st.
Closed MLK, Jr. Day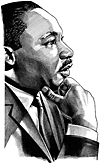 All branches will be closed Monday, January 19 in observance of Martin Luther King, Jr. Day.
Remember that your debit card, Online Banking, Mobile Banking and Bank-by-Phone are available 24/7. Plus, you have surcharge-free access to your account at thousands of ATMs nationwide in the Alliance One and CO-OP ATM networks.
You're Invited to our Annual Meeting
This year's annual meeting will take place at the Winslow branch, Wednesday, March 25 at 5:30 p.m.
Meet Credit Union members and staff, and join us for the 2015-2016 Scholarship Presentation.
Board and Supervisory Committee Nominations
The IU Credit Union Nominating Committee has selected candidates for four open Board positions and one open Supervisory Committee position to be filled this spring. Nominees for the Board are Bruce Jaffee, Larry Polley, Emily Springston, and Melanie Hart. The nominee for the Supervisory Committee is Roy Elkes.
IU Credit Union members can file a petition to be included on the election ballot for the Board of Directors or Supervisory Committee. To qualify, request the appropriate petition from any branch, obtain 500 member signatures, and return the petition to any branch by February 6, 2015. If no petitions are received by the due date, the Nominating Committee's candidates will be appointed.
Election results will be announced at the Annual Meeting, to be held on Wednesday, March 25 at 5:30 p.m. at the Winslow Branch.
Members of the Board of Directors are responsible for establishing the strategic direction of the Credit Union, providing oversight of progress toward the organization's goals, and carrying out fiduciary responsibilities customarily performed in accordance with federal and state regulations.
The primary objective of the Supervisory Committee is to determine that members' assets are adequately safeguarded. Members of the Board and Supervisory Committee volunteer their time to the Credit Union.
Board Nominees
Bruce Jaffee has served on the IU Credit Union Board since 2003 and has held all offices including Chair of the Board. Prior to joining the Board, Polley chaired the Supervisory Committee for six years. He is the President and CEO of Financial Management Services Consulting and previously the Controller of Dynamic Medical Practice Services. He held a variety of positions at Indiana University for more than 20 years. Prior to his career at IU, he served as corporate controller for companies in Ohio and Indiana. Polley has a bachelor's degree from the IU Kelley School of Business and a master's degree from the IU School of Education.
Larry Polley presently serves as Chair of the Board of Directors and has been a member of the Board since 2010. Smart previously served on the Supervisory Committee beginning in March 2003 and has served as Chair. He is the Whirlpool Finance Faculty Fellow at Indiana University and has been a member of the Finance Department since 1990. Smart is the Associate Chair of the MBA Program at the Indiana University Kelly School of Business. Smart formerly served as President of the Board for Habitat for Humanity of Monroe County. Originally from Texas, Smart completed his undergraduate studies at Baylor University, majoring in economics and finance. He earned a masters and Ph.D. in economics from Stanford University and has co-authored three textbooks.
Emily Springston has served on the IU Credit Union Board since 2012. She is currently Indiana University's Chief Student Welfare and Title IX Officer. Prior to that role, she served as an Associate General Counsel in IU's Office of the Vice President and General Counsel. Before coming to IU in 2008, Springston practiced environmental law for seven years at Sidley Austin, LLP in Chicago. Prior to law school, she worked at several national non-profit organizations in Washington D.C. focusing on anti-hunger and anti-poverty policy and advocacy. Springston received her B.A. in political science from Binghamton University in New York and her J.D. from IU's Maurer School of Law.
Melanie Hart is currently the President of TASUS Corporation, the North American subsidiary of Tsuchiya Company of Nagoya, Japan. During the 20 years of her presidency, Hart has established four additional Tsuchiya companies in North America. Hart is currently a Dean's Council Member of Indiana University's School of Public and Environmental Affairs and a gubernatorial appointed member of the State of Indiana Workforce Innovation Council. She also serves as President of the Japan America Society of Indiana. Hart previously served as Chair of the Board for Greater Bloomington Chamber of Commerce and Board Member for Monroe County Community Foundation. Hart holds a degree from Cornell University's School of Industrial and Labor Relations.
Supervisory Committee Nominees
Roy Elkes, CPA, has served on the IU Credit Union Supervisory Committee since 2012. He is currently a Professor of Accounting at Ivy Tech Community College. He served as Controller of the South Central Community Action Program for fifteen years. Elkes is a member of the American Institute of CPAs and the Indiana CPA Society. He is the site coordinator for the Volunteer Income Tax Assistance program at Ivy Tech. He holds a B.A. in Russian language and history and an M.A. in history, both from Indiana University.
Visit Us at the MCBA Home Show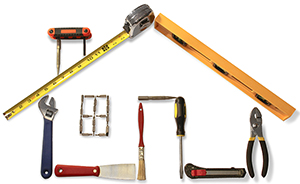 Visit our booth at the MCBA Home Show, February 6th through 8th. The event, held at the Bloomington Convention Center, features over 100 vendors and family activities. Be sure to check it out!
Important Tax Information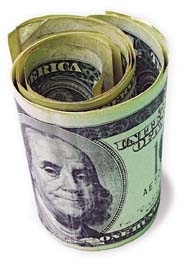 Tax statements for 2014 will be mailed by January 31, 2015.
IRA FMV Statement (Fair Market Value)*
This is an annual statement showing the December 31, 2014 balance of your IRA/ESA account. This information will be sent as a separate form. If you are 70 1/2 or older, your RMD (Required Minimum Distribution) will also be listed on this form.


Form 1099-INT (Dividend Income)*
IU Credit Union will issue 1099-INTs by Social Security number instead of account number. For example, if you have two different account numbers with the same Social Security number, you will only receive one 1099-INT reflecting the total dividends earned for both accounts.

You will only receive a 1099-INT if your total dividends earned in 2014 are at least $10.00.


Form 1098 (Mortgage Interest Statement)
You will receive a separate 1098 for each mortgage loan at the IU Credit Union.
If the IU Credit Union pays your real estate taxes, the total amount paid in 2014 will appear on the 1098.


Form 1099-R (Distributions from IRAs)
A separate form will be mailed for each IRA plan held at the IU Credit Union.
Each form sent will show the total distribution amount for 2014 from the IRA, regardless of whether the distribution is taxable.


Form 1099-Q (Distributions from Coverdell Education Savings Accounts—ESAs)
A separate form will be mailed for each ESA plan held at the IU Credit Union.

This form will show the total distribution amount for 2014 from the ESA. This includes rollover and transfer distributions.


Form 5498 (IRA/ESA Contribution Information)
Form 5498 for Traditional IRAs, Roth IRAs and Coverdell ESAs will be mailed by May 31, 2015 due to the later (Apr. 15) contribution deadline.


Form 1042-S (Foreign Person's U.S. Source Income Subject to Withholding)
Form for certain nonresident alien individuals used to report $10.00 or more in dividend income. The 1042-S form must be mailed by March 16, 2015.
*Please note that the 1099-INT (Dividend Income) and the 1098 (Mortgage Interest Statement) forms may be included in the same mailing envelope.
Investment Services