In Your Interest
Keep up with happenings at IU Credit Union with In Your Interest, our quarterly member newsletter.
$31,000 in Scholarships Available

The IU Credit Union is once again offering scholarship opportunities to high school seniors and continuing Indiana University and Ivy Tech students. Applications can be found on our Scholarships page.
High School Scholarships
High School scholarships are available for graduating seniors who intend to enroll full time at an accredited university or college. The amount of the scholarship is $1,000, which is split between the two upcoming semesters. High School applications must be postmarked by April 4, 2014.
Scholarships are available to graduating students from Bloomington North, Bloomington South, Brown County, Lighthouse Christian Academy, Edgewood, Eastern Greene, Bedford North Lawrence, New Tech, Owen Valley and Martinsville High School.
There is also one available to members who attend a high school other than one of the aforementioned.
Continuing Student Scholarships
Continuing Student scholarships are available for members planning to attend Indiana University or Ivy Tech as either full-time or part-time students. Award amounts are based on student status and the school that will be attended. Applications must be postmarked by February 14, 2014.
Click here to learn more about our scholarship program »
Win Tickets for Beauty and the Beast!

IU Credit Union is a proud sponsor of IU Auditorium's Beauty and the Beast, which will be presented on March 6th and 7th. Enter to win one of two family four-packs by stopping by our Eastland, Winslow, or Whitehall branches, or by emailing marketing@iucu.org. Make sure to add the subject line "Beauty and the Beast" to electronic entries.
Closed MLK, Jr. Day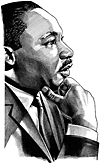 All branches will be closed Monday, January 20 in observance of Martin Luther King, Jr. Day. Remember that your debit card, Online Banking, Mobile Banking and Bank-by-Phone are available 24/7. Plus, you have surcharge-free access to your account at thousands of ATMs nationwide in the Alliance One and CO-OP ATM networks.
You're Invited to our Annual Meeting
This year's annual meeting will take place at the Winslow branch, Wednesday, March 26 at 5:30 p.m.
Meet Credit Union members and staff, and join us for the 2014-2015 Scholarship Presentation.
Board and Supervisory Committee Nominations
The IU Credit Union Nominating Committee has selected candidates for three open Board positions and two open Supervisory Committee positions to be filled this spring. Nominees for the Board are Hannah Buxbaum, Doris Sims, and Don Weaver. The nominees for the Supervisory Committee are Peggy Hite and Greg Udell.
IU Credit Union members can file a petition to be included on the election ballot for the Board of Directors or Supervisory Committee. To qualify, request the appropriate petition from any branch, obtain 500 member signatures, and return the petition to any branch by February 7, 2014. If no petitions are received by the due date, the Nominating Committee's candidates will be appointed.
Election results will be announced at the Annual Meeting, to be held on Wednesday, March 26 at 5:30 p.m. at the Winslow Branch.
Members of the Board of Directors are responsible for establishing the strategic direction of the Credit Union, providing oversight of progress toward the organization's goals, and carrying out fiduciary responsibilities customarily performed in accordance with federal and state regulations.
The primary objective of the Supervisory Committee is to determine that members' assets are adequately safeguarded. Members of the Board and Supervisory Committee volunteer their time to the Credit Union.
Board Nominees
Hannah Buxbaum previously served on the IU Credit Union Board of Directors from 2003—2012. During that time she was a member of the Business Development, Executive, Finance and Technology committees. She served as Board Chair in 2009. Buxbaum is the John E. Schiller Chair in Legal Ethics at the Maurer School of Law, Indiana University, and served as interim dean of the school from January 2012 to December 2013. Before joining Indiana University's faculty, she practiced law at the firm of Davis Polk & Wardwell in New York and Frankfurt. She holds a bachelor's degree in English from Cornell University, a law degree from Cornell Law School, and a master's degree in international law from the University of Heidelberg, Germany.
Doris Sims has served on the IU Credit Union Board of Directors since 2011. During that time she has served on the Business Development, Executive and Finance committees. Sims is the Human Resources Director with the City of Bloomington. She received both her bachelor's and master's degrees from Indiana University's School of Public and Environmental Affairs. Sims has served as Training Coordinator with Ivy Tech Community College and Region 10 Director with the Indiana Department of Commerce. Sims has served on various community boards including: Bloomington Housing Authority, Planned Parenthood of Indiana and Kentucky, Monroe County Sheriff Merit Board and the Monroe County Branch of the NAACP.
Don Weaver has served on the IU Credit Union Board of Directors since 1964 and has held every office. Weaver has served on various other boards throughout the community including the Boys and Girls Club of Bloomington, Faith Lutheran Church and the Salvation Army Advisory Board. Weaver retired in 2003 as the Assistant to the President for State Relations at Indiana University, after more than 40 years of service. He received a bachelor's degree from Indiana University, where he has also done graduate work. Weaver is a recipient of the Sagamore of the Wabash designation, a special award bestowed by Hoosier governors.
Supervisory Committee Nominees
Peggy Hite has served on the IU Credit Union Supervisory Committee since April 2013. Hite is a Professor in the Department of Accounting at the Indiana University Kelley School of Business who has taught tax courses in the undergraduate and graduate programs. After receiving her CPA designation and working in public accounting, she received her Ph.D. from the University of Colorado. Hite has served on the editorial boards of The Journal of the American Taxation Association, Advances in Taxation, Accounting Enquiries, Issues in Accounting Education, and Accounting Education: an International Journal. Her research interests include taxpayer compliance, tax preparer-client relationships, professional ethics, and progressivity preferences. Hite has published more than 50 papers in numerous journals and has won several teaching awards at the department, school, and university level.
Greg Udell has served on the IU Credit Union Supervisory Committee since 2012. Udell is the Chase Chair of Banking and Finance at the Kelley School of Business, Indiana University. Udell received his B.A. in economics from DePauw University and his Ph.D. in finance from Indiana University. He has authored two textbooks on banking and is published extensively in academic journals on banking and bank regulation. Udell has worked with a variety of national and international organizations including the Federal Reserve Board, the Federal Reserve Banks of Chicago and San Francisco, the Bank of Japan, the Peoples Bank of China, the Swedish Central Bank and the World Bank. Prior to his academic career he was a commercial loan officer in Chicago.
Make SMART New Year's Resolutions
Everyone—regardless of age—can take steps to shape up their finances.
As you decide on your New Year's resolutions, think SMART—financial goals that are specific, measurable, adjustable, realistic, and time-oriented.
Here are some examples of financial goals for different generations: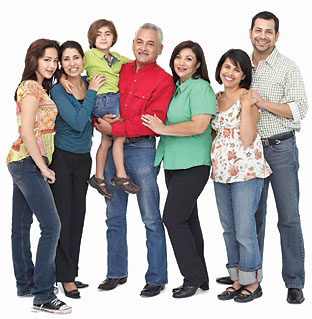 Youth
Collect your change. Each time you buy something, save the change you get back. Deposit the change in a container at the end of every day. Over time it could add up to a significant amount of money.
Save your allowance. Whether you want to buy something you've been eyeing for months or you want to start saving for college, the only way you are going to do it is by putting your allowance away. Deposit at least part of your allowance in a savings account at the credit union.
Gen Y
Open a Roth IRA (individual retirement account) and start saving. Make savings a habit and invest at least 10% of every paycheck for retirement. The longer you have to save with a Roth IRA, the more you save on taxes. Although contributions aren't tax-deductible, your money grows tax-free and comes out tax-free as long as you meet certain requirements.
Put your credit card away. Use credit cards only when you know you have the funds set aside to pay the bill in full when the bill comes. Don't leave a balance on your credit card or you'll be charged interest.
Baby Boomers
Put your debts in priority order. Make a list of all your liabilities and organize them by the annual interest rate. Pay off those with the highest rates first, while still making at least minimum payments on all the others. Set a specific, realistic date for when you plan to achieve your goal of paying off all debts.
Determine your net worth. Calculate your assets minus liabilities each year—preferably on Dec. 31—so you quickly can see whether you're gaining ground or falling behind. Your net worth should be increasing each year. If it's not, make a plan to improve it, such as pay down a specific debt or put more money into a retirement account.
Seniors
Evaluate your estate plan. Establish or review your will, advance directives, and powers of attorney, and make sure they reflect your preferences and current situation. Make sure all of your intended beneficiaries are on file for all your financial accounts.
Check all insurance policies. For example, know what is covered in your homeowners policy and verify your liability coverage. Call your insurance agent if you have any questions.
We're here to help! If you have any questions about your accounts or the products and services we offer, give us a call at 812-855-7823 or toll free 888-855-MYCU (6928).
Important Tax Information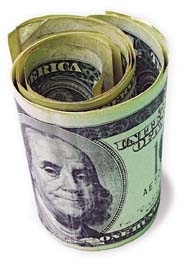 Tax statements for 2013 will be mailed by January 31, 2014.
IRA FMV Statement (Fair Market Value)*
This is an annual statement showing the December 31, 2013 balance of your IRA/ESA account. This information will be sent as a separate form. If you are 70 1/2 or older, your RMD (Required Minimum Distribution) will also be listed on this form.


Form 1099-INT (Dividend Income)*
IU Credit Union will issue 1099-INTs by Social Security number instead of account number. For example, if you have two different account numbers with the same Social Security number, you will only receive one 1099-INT reflecting the total dividends earned for both accounts.

You will only receive a 1099-INT if your total dividends earned in 2013 are at least $10.00.


Form 1098 (Mortgage Interest Statement)
You will receive a separate 1098 for each mortgage loan at the IU Credit Union.
If the IU Credit Union pays your real estate taxes, the total amount paid in 2013 will appear on the 1098.


Form 1099-R (Distributions from IRAs)
A separate form will be mailed for each IRA plan held at the IU Credit Union.
Each form sent will show the total distribution amount for 2013 from the IRA, regardless of whether the distribution is taxable.


Form 1099-Q (Distributions from Coverdell Education Savings Accounts—ESAs)
A separate form will be mailed for each ESA plan held at the IU Credit Union.

This form will show the total distribution amount for 2012 from the ESA. This includes rollover and transfer distributions.


Form 5498 (IRA/ESA Contribution Information)
Form 5498 for Traditional IRAs, Roth IRAs and Coverdell ESAs will be mailed by May 31, 2014 due to the later (Apr. 15) contribution deadline.


Form 1042-S (Foreign Person's U.S. Source Income Subject to Withholding)
Form for certain nonresident alien individuals used to report $10.00 or more in dividend income. The 1042-S form must be mailed by March 16, 2014.
*Please note that the 1099-INT (Dividend Income) and the 1098 (Mortgage Interest Statement) forms may be included in the same mailing envelope.
Investment Services