In Your Interest
Keep up with happenings at IU Credit Union with In Your Interest, our quarterly member newsletter.
Branch Manager Announcements
Kyle East, Ellettsville Branch Manager
IU Credit Union is pleased to announce the promotion of Kyle East to Ellettsville Branch Manager. East has worked for IU Credit Union since 2006 and has served in several leadership positions including Member Service Support Team Lead, Branch Supervisor, and most recently, Winslow Assistant Branch Manager. East has an AS degree from Ivy Tech Community College.

East replaces Santiago Sotomayor who is transferring to Eastland Branch Manager. Sotomayor replaces Donita King who is transferring to the Risk Management department after more than 32 years of service in the branch network.
Mandee Ferris, 17th Street Branch Manager
IU Credit Union is pleased to announce the promotion of Mandee Ferris to 17th Street Branch Manager. Ferris has worked for IU Credit Union since 2006 and has served in several leadership positions including Branch Supervisor, Contact Center Team Lead, and most recently, Eastland Assistant Branch Manager. Ferris has represented IU Credit Union in the Habitat for Humanity Women's Build. Ferris replaces Kim Vint, who retired as Branch Manager after more than 30 years of service.
Welcome New Compliance Officer
Charles King, Compliance Officer
IU Credit Union is pleased to announce Charlie King has joined our team as Compliance Officer. King previously served as Chief Risk Officer/Corporate Attorney for Hoosier Hills Credit Union. He also served as Senior Vice President, Administration and Compliance Officer during his career at the credit union. King has a JD degree from Indiana University Maurer School of Law and a BS degree from University of Evansville. King earned the Credit Union Enterprise Risk Management certification from CUNA and the Certified Anti Money Laundering Specialist designation from ACAMS. He was previously a member of the Board of Directors of the Bedford Area Chamber of Commerce and he was an inaugural member of the Indiana Credit Union League's IGNITE Program.
Welcome New Vice President of Business Services
Amy Doan, Vice President, Business Services
IU Credit Union is pleased to announce that Amy Doan has joined John Miller and Sarah Rogers as Vice President of Business Services. Doan previously served as Vice President, Commercial Lending for Salin Bank and Trust and First Financial Bank, NA. She also worked in commercial and mortgage lending at Old National Bank. Doan is a graduate of the University of Evansville and her community involvement includes serving as President of the Greater Greencastle Chamber of Commerce and President of the Putnam County United Way Board.
Holiday Closings

All branches of the IU Credit Union will be closed Monday, September 4th in observance of Labor Day.
Remember that your debit card, Online Banking and Mobile Banking are available 24/7. Plus you have surcharge-free access to your account at thousands of ATMs nationwide in the CO-OP and Alliance One ATM networks.
Scholarship Winners
This year IU Credit Union offered ten $1,000 scholarships to graduating high school seniors. Scholarships were offered to students at Bloomington North, Bloomington South, Center Grove, Eastern Greene, Edgewood, Greenwood, The Academy of Science & Entrepreneurship and Owen Valley. A winner was selected from each school in which applications were received.
Two additional $1,000 scholarships were awarded to seniors not attending a high school listed above.
Winners include:
Sarah Sackmann
Bloomington HS North

Lucia Davila
Bloomington HS South

Isaac Young
The Academy of Science & Entrepreneurship

Kaitlynn Hudson
Eastern Greene HS

Karlee Bland
Edgewood HS

Hannah Kiefer
Owen Valley HS

Allison De Vries
Crown Point HS

Alexandra Parramore
Franklin HS
Click here to learn more about IU Credit Union Scholarships »
Keep Your Finances Safe While Traveling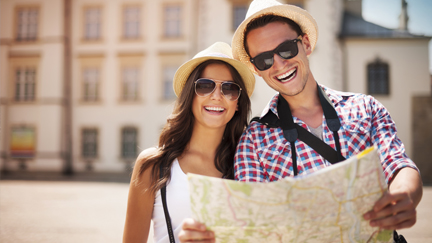 Before leaving:
• Make a photocopy or scan the information on your cards. It could take a long time to find contact information for your accounts if you lose your wallet. Keep copies (in a secure place) of the fronts and backs of cards so that you can cancel your accounts quickly when needed.
When accessing your accounts or paying bills online:
• Use a secure network with up-to-date antivirus software and a firewall.
• Don't access your personal information from a public computer.
• Fully log out of your account when finished.
When using an ATM:
• Convert your personal identification numbers (PINs) to four numeric digits (not your birth date)—the standard for ATMs in most foreign countries.
• Be aware of your surroundings when entering your PIN and receiving cash.
• Make an effort to use ATMs that are indoors, such as inside a financial institution.
More money management tips are available from our free Financial Resource Center. Browse other financial topics here.
Investment Services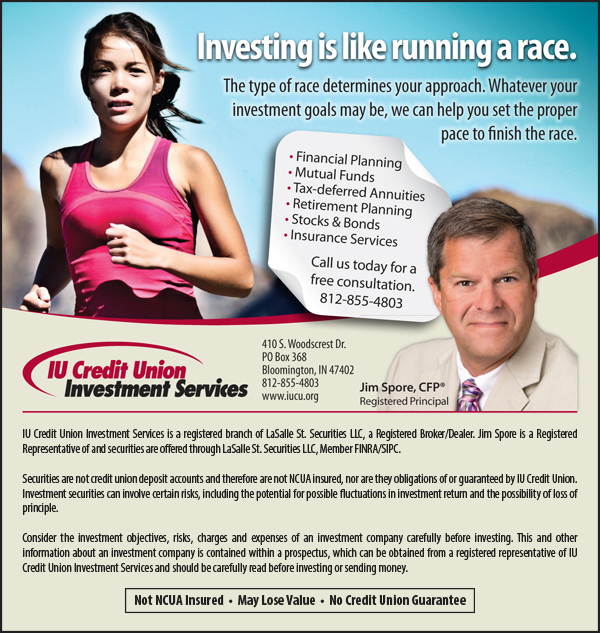 Same Day ACH Debits Coming Soon - Effective September 15, 2017
The Automated Clearing House (ACH) is an electronic network for financial transactions, connecting banks and credit unions in the United States. This is how you receive your paycheck through Direct Deposit or pay your credit card payment online. Beginning September 15, 2017, Same Day ACH will be available for debit entries, enabling the same-day processing of virtually any ACH payment. Currently, most ACH payments are settled on the next business day. All consumers, businesses, government entities and financial institutions that use the ACH Network to move money between financial institution bank accounts will benefit from this option to move ACH payments faster.
How will this impact you?
You will need to be aware that any payments you make by writing a check, making a telephone payment, or authorizing a payment on a biller's website could potentially clear your IUCU designated checking (or savings) account on the same day you write the check or authorize the payment.
What are the benefits to you?
You will have expanded ability to make easier on-time payments on many billers' websites. Additionally, the U.S. Treasury has committed to participating in Same Day ACH beginning September 15, 2017, in a phased implementation. This means the Treasury will be able to receive tax and non-tax Same Day ACH credits. Talk to your accountant for more information in regards to Treasury payments options.
Will my Direct Deposit posting time be affected?
No, your existing Direct Deposit arrangements will continue to be credited to your account based on the Effective Entry Date in your payroll file. Our system will first post ACH credits then ACH debits. Be aware, however, that your payroll credit may arrive in a later ACH file than a Same Day ACH payment item, which could result in an overdraft situation if you were depending on your ACH credit to cover the item.
CU at the Fair

IU Credit Union will have a booth at both the Johnson County Fair, July 16th through 22nd, and the Monroe County Fair, Thursday, July 27th through Saturday, August 5th. Stop by so we can thank you for being a member. Chat with Credit Union employees and see what "fair" deals we can offer you!
Boost Curb Appeal to Help Sell Home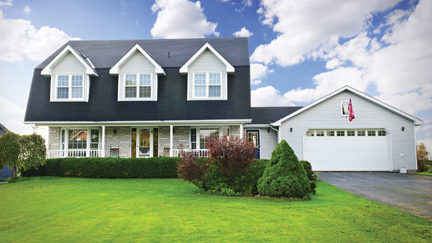 If you're trying to sell your house, boosting its curb appeal can help make—or break—a sale. Tackling outdoor projects may seem daunting, but starting with these tasks can help make your yard look fresh and inviting.
Mulch. A fresh layer of mulch provides visual contrast and makes foliage and flowers more eye-catching. Mulch also keeps water in the soil and provides nutrients as it breaks down, keeping your plants healthier all year long.
For a large project, you'll need more than a few bags of mulch from your neighborhood home center. Consider having a local landscape supply company deliver mulch to your home instead. Since this mulch will be local, there will be less chance that it will introduce invasive diseases or insects into your garden. Bagged mulch often comes from hundreds of miles away.
Using a garden spade, cut a clean edge around your beds, then use a wheelbarrow, pitch fork, and rake to lay at least a two-inch thick mulch bed.
Seal decks and fences. All outdoor woodwork needs protection from elements. Seal with stain. Paint requires first scraping and sanding every time you need to refresh the area. Invest in premium oil-based stain—it will soak into the wood and minimize prep work for your next coat. Purchase stain that contains UV (ultraviolet) blockers to prevent sun damage to the wood.
Before staining, use a wood cleaner and a soft-bristled brush to remove dirt and mildew, or use a power washer, which you can rent for about $50 to $100 per day.
Touch up paint. Peeling paint makes your house look neglected and lets UV light damage wood siding—making more paint come off and leading to a more extensive, expensive project.
It's tempting to skimp and buy cheaper paint ($17 to $22 a gallon). Instead, splurge and purchase a more expensive paint ($30 to $48 a gallon). The high-quality pigments and binders in top-of-the-line paint make it last five or more years longer than economy products. Use water-based paint—it's easier to use and more environmentally friendly than oil-based products. But purchase oil-based primer to make the paint stick better.
If your house exterior has more than just a few spots that need touching up, you probably need a full-blown paint job. House painters typically won't do touchups unless they're fixing a previous paint job of their own. A handyman can help with touch-up painting.
Doing these jobs yourself can save money. If working outdoors isn't your forte, find a handyman to do these jobs at a reasonable cost.
Once you complete the bigger projects, make sure to mow and edge the lawn on a regular basis, trim hedges and plants. If your yard doesn't look well-maintained, buyers will assume your home isn't either and drive on by.
If you're looking for a new home while trying to sell your current one, IU Credit Union can help with all your financing needs. Stop by or call us today at 812-855-7823.
Cash Rewards Credit Card $100 Bonus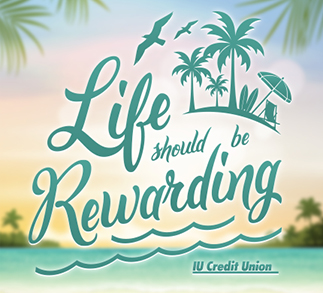 Life should be rewarding! If you're looking for a credit card that earns 1% cash rewards on purchases, look no further than the IU Credit Union Mastercard Cash Rewards Credit Card.
Plus, if you spend $1,000 with your IU Credit Union Mastercard Cash Rewards Credit Card between July 15 and September 30, you'll receive a $100 Cash Reward Bonus!*
*Applicable on purchases made with your IU Credit Union Mastercard Cash Rewards Credit Card. Points are nontransferrable. Balance transfers and cash advances do not qualify for the promotion. Offer ends 9/30/17. Cash Rewards Bonus will be paid out by 10/31/17.
Bloomington Blues & Boogie Woogie Piano Festival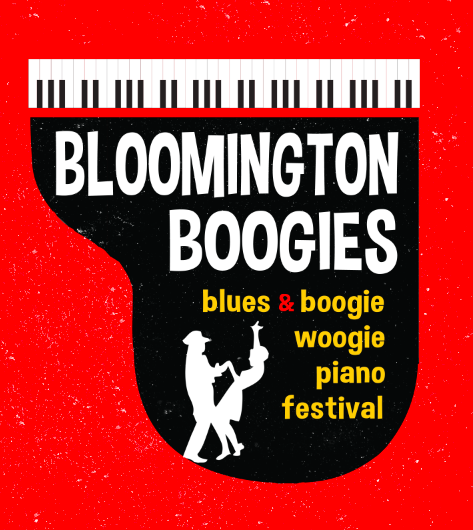 The IU Credit Union is a sponsor of the 3rd annual Bloomington Blues & Boogie Woogie Piano Festival, Sunday, August 13, 2017, featuring acclaimed musicians and dancers, food, beverages and more, at the Ivy Tech John Waldron Arts Center beginning at 1 pm. Additional performances will be at Malibu Grill on the Square at 8 pm, and free concerts and educational activities will be offered at Fairview and Templeton Elementary Schools on Aug. 14. The festival includes Bob Seeley, considered by many to be the best boogie woogie pianist in the world, along with many other guest artists.
Information about the festival and about tickets is available at bloomingtonboogies.com.
The Lease is Up—Should You Buy the Car?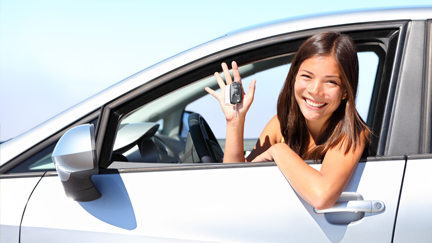 Your auto lease gives you a right to buy the vehicle for a fixed price at the end of the lease. But should you? If you have less than three months remaining on a lease, now's the time to decide. So, find your lease and read on.
Do you like the car?
If it's performed well with a minimum of unexpected costs and repairs, then it might be good to renew the lease.
Will it still fit your needs?
If you're driving a 2-door sports coupe but are expecting a baby, you probably need a new car.
What is your lease-end buying price?
You'll find the purchase option price in your lease. Let's assume it's $14,000.
What is your vehicle actually worth?
Check websites such as Kelley Blue Book (kbb.com) and Edmunds.com Let's assume your highest wholesale value is $15,000.
How does your vehicle's wholesale value compare with its lease value?
If it's higher than the lease value, then it's a good deal. In our example, your lease says you can buy for $14,000. You've confirmed wholesale value is $15,000. You're buying a car you know and like for $1,000 less than its wholesale value. Buy the car.
What if the wholesale value is less than the lease value?
If it's a lot less, don't buy the car. It doesn't make sense to buy the car if your lease's buy-out price is $14,000, and the car's wholesale value is only $11,000.
What's the bottom line?
If your lease car is a good friend, and you can buy it for no more than $1,000 over wholesale value, that's a smart buy. Your next smart decision is to finance it at IU Credit Union.
IUCU Credit & Debit Cards Available on Mobile Wallet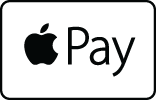 A mobile wallet is a way to carry your credit or debit card information on your mobile device. Instead of having to use your physical plastic card to make purchases, you can simply pay with your smartphone, tablet or smartwatch! Your IUCU debit and credit cards are compatible with Apple Pay, Android Pay and Samsung Pay.
Member Benefit: Discount Tickets to the Indianapolis Zoo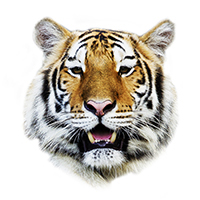 Summer is here and your children may be getting restless. If you're looking for a nearby family adventure, be sure to check out the discount ticket prices to the Indianapolis Zoo; available to IU Credit Union members!