In Your Interest
Keep up with happenings at IU Credit Union with In Your Interest, our quarterly member newsletter.
Holiday Closings

All branches of the IU Credit Union will be closed Monday, September 5th in observance of Labor Day.
Remember that your debit card, Online Banking and Mobile Banking are available 24/7. Plus you have surcharge-free access to your account at thousands of ATMs nationwide in the CO-OP and Alliance One ATM networks.
Monroe County Energy Challenge

The IU Credit Union is proud to be a Workplace Partner with Monroe County Energy Challenge! We are sharing their energy tips with the employees of IU Credit Union, but we also wanted to share them with our members! The MCEC is a community wide effort to reduce energy use in order to win the $5 Million Georgetown University Energy Prize.
Every household in Monroe County is already included in the competition. This means your household is eligible for a free home energy assessment to help MCEC reach its goal and also cut your energy costs! Here are a few basic steps to reduce your energy use provided by MCEC:
Set the thermostat appropriately and dress for the season. Heating and cooling account for about 43% of energy consumption in the average U.S. home, according to the Department of Energy. By turning your thermostat up during the summer and down in the winter, you can save big! Increase the set temperature in the summer when you're not home, and lower it in the winter when you're out or sleeping.


Combat phantom loads. Even when you think something is off, it can still draw power. These "phantom loads" can cost consumers up to $200 a year. To find the phantom loads in your home, turn all the lights off in a room and look for anything glowing–TVs, computers, chargers, digital clocks, etc. Where practical, unplug these items or plug them into a power strip that can be turned off when items aren't in use. You can even buy smart power strips that turn themselves off.


Close your curtains. Curtains can help keep heat out in the summer and in in the winter–and they're much cheaper than new windows. See here for more information.


Don't use your dryer and check your fridge temp. After heating and cooling, dryers and refrigerators are two of our biggest energy consumers. When the weather allows, hang your clothes outside–your grandmother would be proud. Make sure your refrigerator is set at the right temperature. The recommended setting for your fridge is 40 degrees F, and 3 degrees F for the freezer. If you have it set colder than this, you may be wasting energy!
For more information on reducing your energy use and to schedule your assessment, visit www.mocoenergychallenge.org.
Scholarship Winners
This year IU Credit Union offered ten $1,000 scholarships to graduating high school seniors. Scholarships were offered to students at Bloomington North, Bloomington South, Center Grove, Eastern Greene, Edgewood, Greenwood, The Academy of Science & Entrepreneurship and Owen Valley. A winner was selected from each school in which applications were received.
Two additional $1,000 scholarships were awarded to seniors not attending a high school listed above.
Winners include:
Joy Brown
Bloomington HS North

Chalane Miller
Bloomington HS South

Sy Hutchison
The Academy of Science & Entrepreneurship

Clair Byers
Eastern Greene HS

James Vladoiu
Edgewood HS

Brooke Swope
Owen Valley HS

Not Pictured:

Morgan Lambrecht
Bedford North Lawrence HS

Shelby Sharp Hoyert
Valparaiso HS
Click here to learn more about IU Credit Union Scholarships »
Students: Crash Course in Personal Finance
College years are the time when many people establish financial habits that will carry them for the rest of their lives.
Pay attention to these items to get off on the right financial foot:
Spending plan: Get a clear idea about how much money is available for college expenses. Create a workable monthly spending plan that balances income, loans, and gifts with anticipated expenses.


Records: Use an app to track expenses or monitor expenses online. Tally the running balance daily and balance financial statements every month. Tracking expenses might reveal some surprises and provide opportunities to change direction.


Credit cards: Commit to paying credit card bills in full and on time each month. Using credit wisely teaches you how to live within your means while creating a positive credit record that could help when buying a car, renting an apartment, obtaining insurance, and even landing a job.


Organization: Keep all financial records, bills, and account statements in one location. This will help you pay bills on time, avoid late fees, and keep an unblemished credit score.
To read the rest of this article from our Home & Farmily Finance center, click here.
Investment Services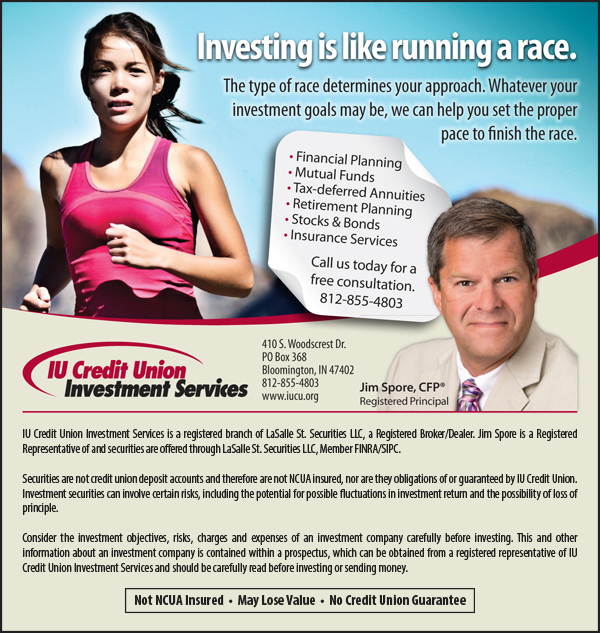 CU at the Fair

IU Credit Union will have a booth at both the Johnson County Fair July 17th-23rd and the Monroe County Fair, July 23rd-July 30th. Stop by so we can thank you for being a member. Chat with Credit Union employees and see what "fair" deals we can offer you!
Business Services is Moving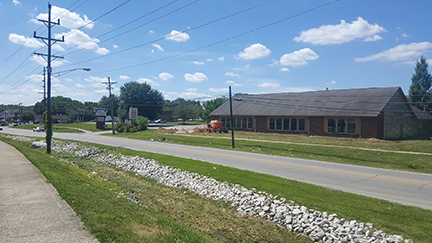 Our Business Services Department is moving! We recently purchased the former White House Flowers building, located in the Winslow Plaza, and will be moving our commercial loan operations this fall. The location will allow much needed space for our growing business membership. Look for updates in our next In Your Interest and on social media.
Coming Soon–A New Look for our Website
We are in the process of upgrading our website! The new, sleek design will allow better performance across all devices and platforms while still containing all the information you need. Look for the new enhanced design this fall.
Bloomington Blues & Boogie Woogie Piano Festival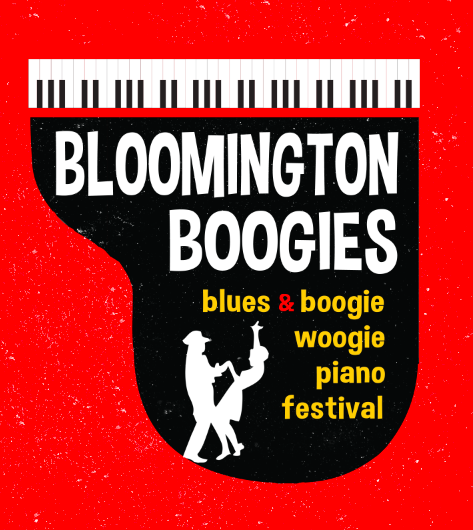 The IU Credit Union is a proud sponsor of the Bloomington Blues & Boogie Woogie Festival! The event, occuring August 14th at the Ivy Tech John Waldron Arts Center, will feature two shows–the first at 2 p.m. and the second at 5:30 p.m. Tickets may be purchased in advance through the Buskirk-Chumley Theater box office.
Click here for more info and artist listing.
Three Things to Know Before Buying a New Car
There are many things to consider before purchasing ANY car, but a NEW car might spark particular questions. There are pros and cons to buying new cars, just as there are pros and cons to buying used cars.
First off, when purchasing any vehicle, ask yourself "Why am I buying this car?" Is it for daily use, will you need a lot of storage space, seating space? Make sure the makes and models you narrow your search down to are practical reflections of how you will use the car.
You may love the look of a larger vehicle, but if you don't have five children, you might not need that much space and that particular car may not be right for your daily commute and errands.
After you've considered the personal aspects of which car to buy, move on to the less subjective parts of the process:
1. Depreciation
Most cars depreciate at about 15% per year. With new cars, there is a 20% depreciation rate as soon as you drive off the lot. You want to consider this before you decide to buy a new car, especially if you can't put much money down as a down payment. Chances are you'll be upside down on your car loan almost immediately if you're financing the entire cost.

Note: Guaranteed Asset Protection (GAP) is insurance designed to cover the difference between the insurance settlement and the loan balance in the event that your vehicle is lost or stolen or totaled in an accident. With GAP, you can protect yourself from financial loss, protect your credit rating and afford peace of mind. Click here for more info.


2. Cost-to-own
Also, consider the true cost to own the car you're eyeing. These costs include insurance, fuel, maintenance, and more. Maintenance costs vary by manufacturer and model. Do your research—some manufacturers have better reputations than others. Some new cars even come with "free" maintenance plans for the first couple of years or for a certain number of miles.

The IU Credit Union also offers affordable coverage beyond the manufacturer's warranty on new or used vehicles financed through us. Compare our Mechanical Repair Coverage (MRC) to dealer programs to see if you can save money while receiving a flexible, easy-to-understand, less expensive coverage.

For your protection, we make available optional Term Life and Disability Insurance. The cost is less than you might pay for similar insurance elsewhere. You can choose one or both types of coverage for your vehicle loan.


3. How much can you afford?
Don't guide yourself solely by what the dealership is willing to lend you. And, don't be blindsided by an attractive low monthly payment—oftentimes tied to a super-long loan term. Consider all aspects of financing—the total amount you are going to end up paying for that vehicle when it's all said and done. That's what matters.

Visit IU Credit Union before you even step on the lot. As a not-for-profit financial cooperative, we can approve you for an auto loan that fits your circumstances—and your budget.
Seven Tips to Avoid ID Theft
Click the image below to view video.