In Your Interest
Keep up with happenings at IU Credit Union with In Your Interest, our quarterly member newsletter.
A Message from the President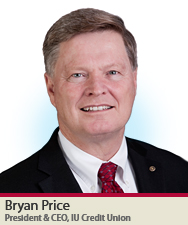 We are pleased to report that 2016 was one of the most remarkable years in the history of IU Credit Union. In addition to record financial performance, we celebrated our 60th anniversary. Like all credit unions, IU Credit Union started with just a handful of members and a good purpose. From these humble beginnings, the Credit Union has grown to nearly $900 million in assets and serves more than 64,000 members. Since our founding in 1956, we have been led by outstanding volunteers who have served on our Board of Directors and Supervisory Committee.

Today, we rank among the largest and strongest credit unions in the state and are well positioned to meet the growing needs of our membership. We accomplished significant and unprecedented achievements in 2016.

IU Credit Union proudly supports our community with scholarships, various sponsorships and financial contributions. In 2016, we committed $30,000 to the Bloomington Boys and Girls Club. IU Credit Union matched its employee donations to the United Way Campaign, once again contributing a total of $40,000. We were honored to accept two distinguished awards in 2016: the United Way Pillar Award and the Bloomington Chamber Large Business of the Year Award.

In 2016, we made significant investments to our facilities. In the Greenwood market, we opened the new 31 & Smith Valley Road branch, which followed the opening of our Center Grove branch at the end of 2015. We consolidated the Fort Wayne offices into a newly renovated space that has been appreciated by members and employees alike. We added our Business Lending Center, providing significant exposure and growth potential.

Other notable achievements in 2016 include reengineering our website, introducing a new loan pre-approval program, and launching instant issue debit cards.

In 2017 we will bring exciting new products and services to our membership, including Apple, Android and Samsung Pay, a Cash Rewards Credit Card option and a Skip-A-Pay program for members with consumer loans.

IU Credit Union achieved a number of record breaking results in 2016. Auto loan balances increased by $17 million, or over 15%. We remained the leader in residential real estate lending, closing the highest number and amount of mortgages in Monroe County. Business loan balances increased nearly $20 million, or 13%, after a similar increase in 2015, resulting in one of the largest business loan portfolios among Indiana credit unions. These increases culminated into record loan growth of $56 million with total balances in excess of $613 million.

Total share balances increased a record $52 million. Our loan to share ratio, an important financial measure, reached 80%—the highest level in 19 years. Net income in 2016 was also at a record level.

Total assets increased by $62 million, or 7.5%. Net worth, a key indicator of safety and soundness, surpassed $115 million, or 13% of total assets.

We thank you for your continued confidence in IU Credit Union and look forward to serving you in the coming year.
"IU Credit Union proudly supports our community."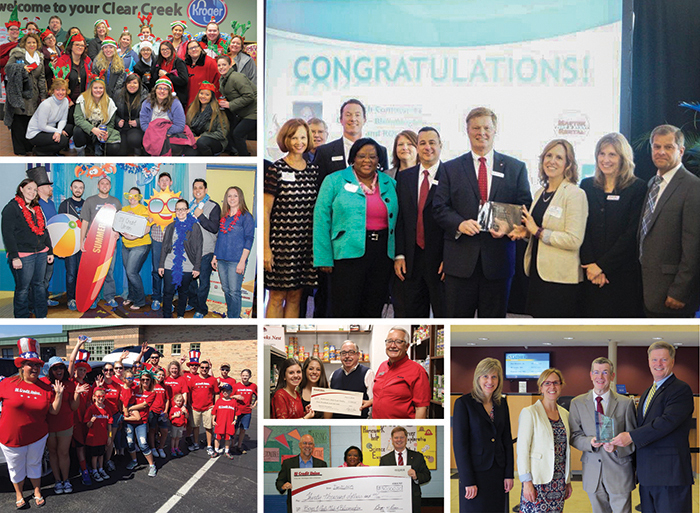 Community matters. In fact, it matters a great deal to IU Credit Union since serving our community is at the heart of what we do. Pictured above is a sampling of our community involvement in 2016.

From top left going clockwise: Our Member Service Support team makes a holiday donation to the Community Kitchen after their annual Supermarket Sweep competition; IUCU leaders accept the Bloomington Chamber of Commerce Large Business of the Year Award; IUCU is awarded the United Way Pillar Award; donations are given to Red Hawk's Nest Food Bank in Gary and to the Boys and Girls Clubs of Bloomington; employees walk in the Greenwood Freedom Festival Parade, and IUCU employees participate in Bowl for Kids' Sake.

We invite you to visit iucu.org and click on Community Matters at the bottom of the home page to learn more.
Read the complete 2016 Annual Report »
IUCU Credit & Debit Cards Now Available on Mobile Wallet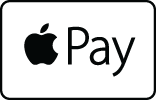 A mobile wallet is a way to carry your credit or debit card information on your mobile device. Instead of having to use your physical plastic card to make purchases, you can simply pay with your smartphone, tablet or smartwatch! This service is now available using Apple Pay, Android Pay and Samsung Pay.
Holiday Closings

All branches of the IU Credit Union will be closed Monday, May 29th in observance of Memorial Day.
All branches will be closed on Tuesday, July 4th in observance of Independence Day.
Remember that your debit card, Online Banking and Mobile Banking are available 24/7. Plus you have surcharge-free access to your account at thousands of ATMs nationwide in the CO-OP and Alliance One ATM networks.
Introducing Our New Cash Rewards Credit Card
Looking for an IUCU card that gives you 1% cash back on all purchases? Meet our new Cash Rewards Credit Card! There is no annual fee and no fees for balance transfers or cash advances. Choose to use your cash rewards as a statement credit or have funds directly deposited into an account.
Our Cash Rewards MasterCard also comes with benefits, such as MasterRental Insurance, Extended Warranty, Travel Accident Insurance, Price Protection and ID Theft Resolution. Learn more about your card benefits here.
Sound like the right card for you? Click here to apply!
Investment Services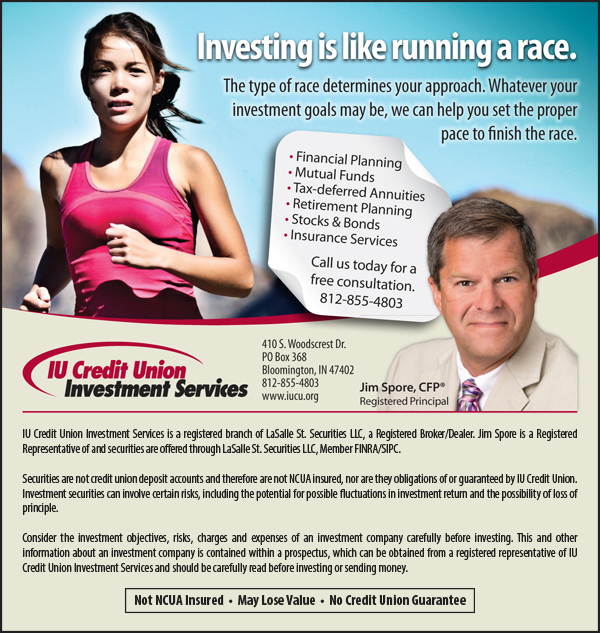 Scholarship Recipients
The IU Credit Union would like to congratulate its Continuing Student Scholarship recipients.
Each year the IU Credit Union awards $20,000 in scholarships to continuing students at Indiana University and Ivy Tech. The applications consist of three short answer and one essay question, which are then judged by outside committees. This year, four graduate students and four undergraduate students from Indiana University as well as four Ivy Tech students received scholarships. The award presentation took place at the Annual Meeting on March 29th.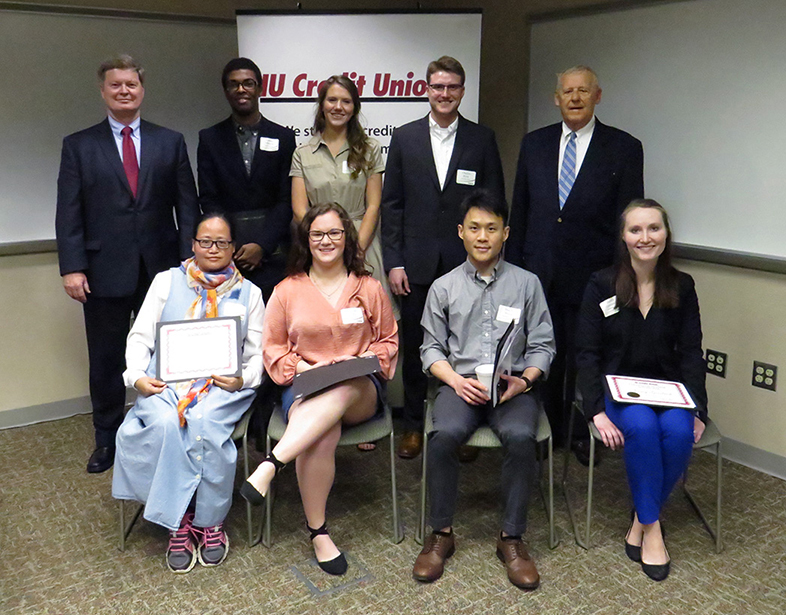 Back row, left to right: IUCU President & CEO, Bryan Price, Joshua Johnson, Danielle Page, Charles Ryan and IUCU Board Representative, Don Weaver

Front row, left to right: Lili Pan, Hannah Willis, Shu-Yi Wang and Nancy Goodrich

Not pictured: Audrey Walts, Zoe Caplan, Anthony Ditzler, Challane Miller and Hye Kim
Lemonade Day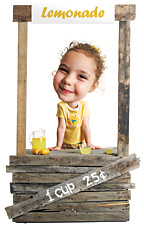 IU Credit Union is proud to once again support Lemonade Day Bloomington on Saturday, May 20th. Lemonade Day Bloomington is a free program designed to help teach kids how to start, own, and operate a business by giving them their own lemonade stand. Kids are paired up with mentors who help guide them through the process and assist them throughout the day.
Children will be given backpacks and workbooks, and will be guided through a workshop before Lemonade Day Bloomington begins. To find locations of Lemonade Day Bloomington stands, visit https://monroecounty.lemonadeday.org/ or follow them on Facebook by clicking here.
Find Us at the Greenwood Freedom Festival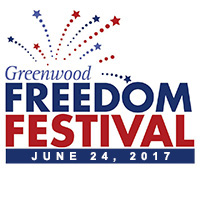 IU Credit Union will be participating in the annual Greenwood Freedom Festival. The event, to be held on Saturday, June 24th in Craig Park, will feature a Freedom Jam, Parade, Food and Booth Vendors.
Get there early to see our group in the parade then stop by our booth so we can thank you for being a member!
Be sure to stay for the fireworks—this year, IU Credit Union is a sponsor of the KORN Country Musical Fireworks!
Member Benefit: Discount Tickets to the Indianapolis Zoo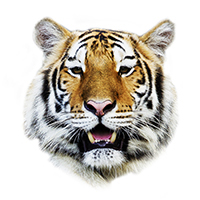 Spring has arrived and you may already be thinking about ways to enjoy the great outdoors. If the Indianapolis Zoo comes to mind, be sure to check out the discount tickets prices that are available to IU Credit Union members!