In Your Interest
Keep up with happenings at IU Credit Union with In Your Interest, our quarterly member newsletter.
A Message from the President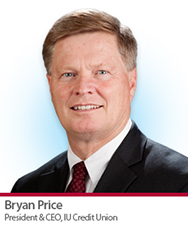 We are pleased to report that 2015 was another outstanding year for IU Credit Union. Thanks to the ongoing support and loyalty of our members and dedicated staff, a number of significant results were achieved.
IU Credit Union remains well positioned for continued strong financial performance. Total assets increased by 6%, ending the year at $827 million. Net worth, a key indicator of safety and soundness, surpassed $108 million, or 13% of total assets.
For the seventh consecutive year, we led the local market in residential real estate lending. Total real estate loan balances increased by 7%, with originations totaling more than $100 million. Business loan growth was equally impressive as total balances increased by 15%. In total, loan balances were up $36 million in 2015. Also of note in 2015, IU Credit Union Investment Services achieved its highest level of assets under management.
Community matters a great deal to the IU Credit Union. In 2015 we invested in education initiatives, the arts, sports and community development and assistance programs. We awarded $31,000 in scholarships to student-members in area high schools, Indiana University and Ivy Tech. IU Credit Union pledged $250,000 to endow a new scholarship for Indiana residents attending IU Bloomington as part of the university's fundraising campaign, For All: The Indiana University Bicentennial Campaign. We donated $25,000 to Ivy Tech's Here We Grow Again campaign for their new student success center and we were proud to be named Ivy Tech Community College Bloomington's Benefactor of the Year.
Our United Way workplace campaign once again raised $40,000 through employee pledges and Credit Union contributions. We sponsored various community programs such as Lemonade Day and Cardinal Stage's IU Credit Union Education Initiative and we received the Community Partner Award from Stone Belt. IU Credit Union remained committed to sponsoring local sports teams and IU Athletics. We thank our members for voting IU Credit Union as the Herald-Times Readers' Choice "Best Bank/Credit Union" in 2015 for the ninth consecutive year.
"Enhancing our members' experience will be a priority in 2016."
Some notable achievements in 2015 include reissuance of our debit and credit cards to more secure chip-enabled cards. We enhanced the use of key platforms, including mortgage lending, resulting in greater efficiencies and an improved member experience. IU Credit Union opened a second branch location in Greenwood in December and a third location in mid-January of 2016, strengthening our presence in that market.
Enhancing our members' experience will be a priority in 2016. We'll upgrade our call center technology to improve call flow, add a lobby tracking system to monitor wait times and enhance member service, and we'll re-engineer our website for easier viewing on all devices and quicker access to the most important information. We'll also introduce instant issue debit chip cards for greater member convenience, and we'll focus on increasing our membership in the Greenwood market.
In 2016, IU Credit Union celebrates its 60th Anniversary. On behalf of our Board of Directors and Senior Management team, we thank you for your continued confidence in IU Credit Union and look forward to serving you in the coming year.
Read the complete 2015 Annual Report »
Holiday Closings

All branches of the IU Credit Union will be closed Monday, May 30th in observance of Memorial Day.
All branches will be closed on Monday, July 4th in observance of Independence Day.
Remember that your debit card, Online Banking and Mobile Banking are available 24/7. Plus you have surcharge-free access to your account at thousands of ATMs nationwide in the CO-OP and Alliance One ATM networks.
Investment Services
Congratulations to IU Credit Union Investment Services, which celebrated its 20th Anniversary on February 22! Investment Services is looking forward to serving you for many years to come.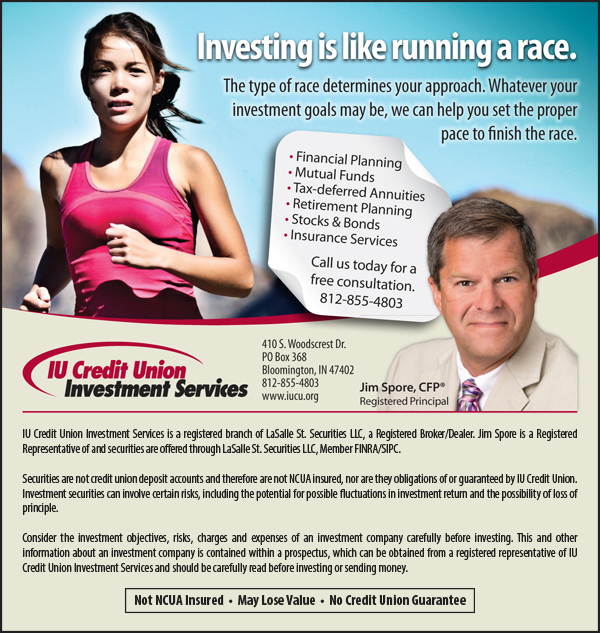 Scholarship Recipients
The IU Credit Union would like to congratulate its Continuing Student Scholarship recipients.
Each year the IU Credit Union awards $20,000 in scholarships to continuing students at Indiana University and Ivy Tech. The applications consist of three short answer and one essay question, which are then judged by outside committees. This year, three graduate students and four undergraduate students from Indiana University as well as four Ivy Tech students received scholarships. The award presentation took place at the Annual Meeting on March 30th.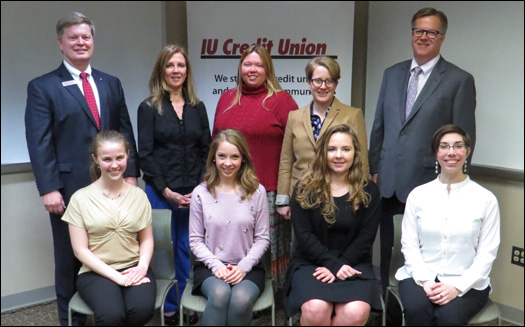 Back row, left to right: IUCU President & CEO, Bryan Price, Mika Van Vooren, Crystal Prince, Kelly Hanson, and IUCU Board Chair, Scott Smart

Front row, left to right: Theresa Spech, Audrey Post, Claire Burdette, and Mary Borgo

Not pictured: Kayla Lockwood, Geoffrey Perry and Caleb Phipps
Lemonade Day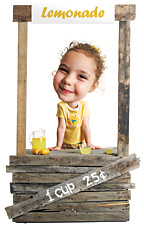 IU Credit Union is proud to once again support Lemonade Day Bloomington on May 21st. Lemonade Day Bloomington is a free program designed to help teach kids how to start, own, and operate a business by giving them their own lemonade stand. Kids are paired up with mentors who help guide them through the process and assist them throughout the day.
Children will be given backpacks and workbooks, and will be guided through a workshop before Lemonade Day Bloomington begins. To find locations of Lemonade Day Bloomington stands, visit www.bloomington.lemonadeday.org/stands or follow them on Facebook by clicking here.
Find Us at the Greenwood Freedom Festival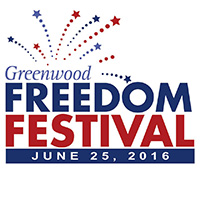 IU Credit Union will be participating in the annual Greenwood Freedom Festival. The event, to be held on June 25th in Craig Park, will feature a Freedom Jam, Parade, Food and Booth Vendors.
Be sure to get there early to see our group in the parade then stop by our booth so we can thank you for being a member!
New Way to Make Your Mortgage Payments Online
The new myMortgageInfo link allows you to access more information regarding your mortgage loan, allowing you to:
Make online payments—Make payments up until the day the payment is due from any financial institution.
View loan details
View the history of all monetary transactions
View prior year and YTD interest information
View tax and insurance information
Make a payoff request
Check out the link on our homepage under the "eServices" drop down menu to get started. You'll need your 10-digit loan number to register, which you can find on your loan documents, loan statement or coupon book.
Member Benefit: Discount Tickets to the Indianapolis Zoo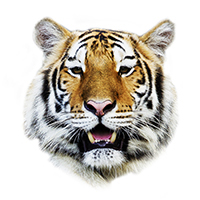 Spring has arrived and you may already be thinking about ways to enjoy the great outdoors. If the Indianapolis Zoo comes to mind, be sure to check out the discount tickets prices that are available to IU Credit Union members!
What Newbie Homebuyers Need to Know
Buying a house is an exciting time and a little scary as well, but your allies at IU Credit Union have your back. We can help you minimize anxiety by being prepared.
If you haven't already, call a loan officer at 888-855-MYCU (6928) and have a conversation about your questions and your goals. Here are some of the things you might talk about: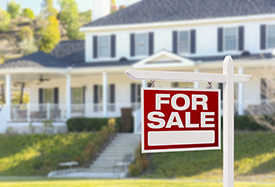 Know your credit report
Go to annualcreditreport.com and get your credit report from all three of the reporting agencies; you get one free report a year from each. Note: Late payments that show on your report may require an explanation.
Your credit score is not included in the free report, but you can pay to have it included. The higher your credit score, the better. Your credit score is one of many factors in determining your rate and a higher rate can make a difference of thousands of extra dollars in the total interest you pay over the life of your mortgage loan.
Know what other documents will be useful
When you talk with an IU Credit Union lender about applying for a home loan, it is helpful to have these documents available (These documents are not required to apply for a mortgage, but needed for approval):
W-2 forms. Make copies from the past two years.
Paystubs. Make copies of a full month's worth of your latest paystubs.
Financial account statements. Collect statements, including those from retirement accounts, for the past few months and be able to show where your down payment will come from.
Information about vehicles you own. Include make, model, and resale value.
Gifts. If any money for your down payment was given to you, identify how much and where it came from. Be prepared to document that it's a gift and not a loan.
Tax Returns
Know what you can afford
Your income and its stability, how much you have for a down payment, and your existing debt level are all elements that come into play. The loan professionals at IU Credit Union will review the amount of debt you have in relation to your income received each month. It is important to be comfortable with your monthly payment and even build in room to pay a little extra to reduce your balance faster.
Think in terms of how much house payment you can handle and still have money for savings, education, childcare, vacations, entertainment, and other priorities.
Know your savings status
Know how much down payment you can afford. Your loan officer can help you learn about options you're eligible for that can bring the numbers within reach.
In addition to a down payment, be prepared for these expenses, which you can't roll into your mortgage:
Closing costs for title search, appraisal fee, loan origination fee, and more
Utility hook-up charges
Prepayment of taxes, interest, and property insurance
Moving expenses
Creating an escrow account for the payment of homeowners insurance and property taxes
You can expect to shell out for paint, window coverings, appliances, and other basics to make your new place move-in ready. Plus, you'll want to keep some cash on hand for the inevitable expenses that arise after you buy a house.
Have questions?
Contact the Lending Center at 812-855-7823 ext. 1700 or toll free 888-855-MYCU (6928) today!
IU Credit Union MasterCard Secured Platinum Credit Card