In Your Interest
Keep up with happenings at IU Credit Union with In Your Interest, our quarterly member newsletter.
Holiday Closings

All branches of the IU Credit Union will be closed Monday, May 25th in observance of Memorial Day.
All branches will be closed on Saturday, July 4th in observance of Independence Day.
Remember that your debit card, Online Banking and Mobile Banking are available 24/7. Plus you have surcharge-free access to your account at thousands of ATMs nationwide in the CO-OP and Alliance One ATM networks.
A Message from the President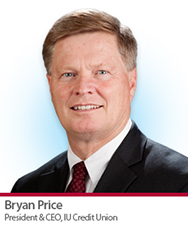 We are pleased to report that 2014 was a successful year for IU Credit Union. Thanks to the ongoing support and loyalty of our members and dedicated staff, a number of significant results were achieved.
Total assets increased by $27 million, or 3.5%, ending the year at $781 million. Net worth, a key indicator of safety and soundness, surpassed $102 million, or 12.9% of total assets. IU Credit Union remains well positioned for continued strong financial performance.
Total loan balances increased $51 million, or 10.8%, in 2014. Auto loan balances increased by more than $18 million, or 19%, while real estate loan balances increased by more than $13 million, or 6%. For the sixth consecutive year, we led the local market in residential real estate lending with more than $75 million in originations. Business loan growth was also solid as total balances increased by more than $14 million, or 11.8%.
Other key achievements in 2014 included the remodeling of our 17th Street Branch and Drive-Up; the implementation of Mobile Deposit, which enables our Mobile App users to deposit checks with their smartphones; and the implementation of eNotices and eSignatures within our Online Banking platform. In addition, an Enterprise Risk Management program was established, designed to identify and mitigate potential risks to the organization.
"IU Credit Union remains well positioned for continued strong financial performance."
IU Credit Union is dedicated to the communities we serve. Each year we award a total of $31,000 in scholarships to students in area high schools, Indiana University and Ivy Tech. Our United Way workplace campaign once again raised $40,000 through employee pledges and Credit Union contributions. IU Credit Union provided financial education and literacy sessions at local schools and volunteered in local agencies such as Hoosier Hills Food Bank. We sponsored various community programs including Lemonade Day, the YMCA Partners with Youth Program and Cardinal Stage's IU Credit Union Education Initiative.
We thank our members for voting IU Credit Union as the Herald-Times Readers' Choice "Best Bank/Credit Union" in 2014 for the eighth consecutive year.
In 2015 we will convert our debit and credit cards to more secure chip-enabled cards. Also, we will enhance the use of key platforms including mortgage lending, resulting in greater efficiencies and an improved member experience. In addition, IU Credit Union plans to open a second branch location in the Greenwood market.
On behalf of our Board of Directors and employees, we thank you for your continued support and confidence in IU Credit Union and look forward to serving you in the coming year.
Read the complete Annual Report »
Investment Services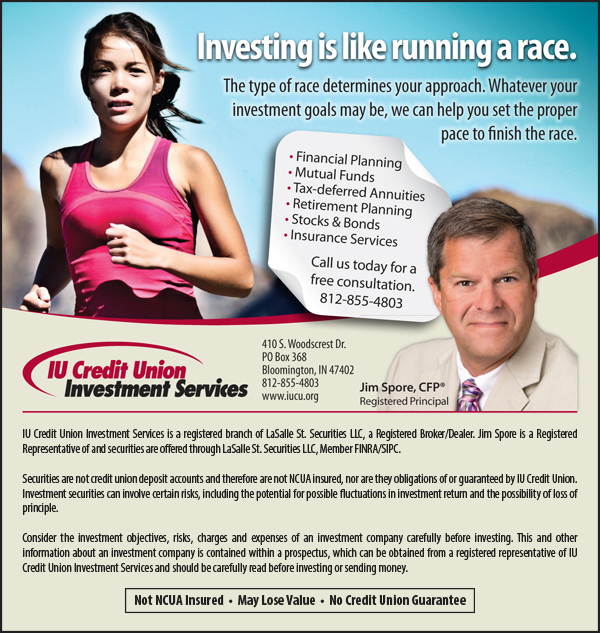 Scholarship Recipients
The IU Credit Union would like to congratulate its Continuing Student Scholarship recipients.
Each year the IU Credit Union awards nearly $20,000 in scholarships to continuing students at Indiana University and Ivy Tech. The applications consist of three short answer and one essay question which are then judged by outside committees. This year, three graduate students and four undergraduate students from Indiana University as well as four Ivy Tech students received scholarships. The award presentation took place at the Annual Meeting on March 25th.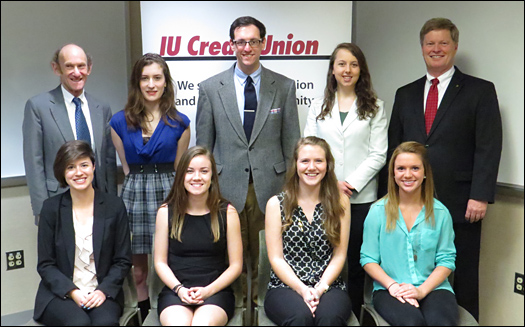 Back row, left to right: IUCU Board Chair, Bruce Jaffee, Anna Sernau, Peter Lista, Katie Griebel, and IUCU President & CEO, Bryan Price
Front row, left to right: Desirae Draluck, Hannah Taylor, Danielle Page, and Livia Deckard
Not pictured: James Wallace, Jr., Bulent Bakkal, Dawn Turner, and Philip Linville
Lemonade Day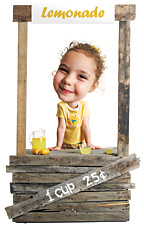 IU Credit Union is proud to once again support Lemonade Day Bloomington on May 2nd. Lemonade Day Bloomington is a free program designed to help teach kids how to start, own, and operate a business by giving them their own lemonade stand. Kids are paired up with mentors who help guide them through the process and assist them throughout the day.
Children will be given backpacks and workbooks, and will be guided through a workshop before Lemonade Day Bloomington begins. To find locations of Lemonade Day Bloomington stands, visit www.bloomington.lemonadeday.org/stands
Five Important Auto Trends in 2015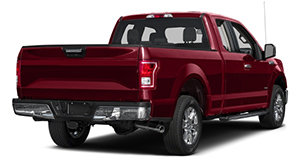 by Jerry Edgerton
Auto company ads are always touting big advances in each new model year. But the 2015 model year is showing some genuine pizazz. From new models to important redesigns, shoppers will find fresh choices. And new technology moves from the WiFi-connected car toward, eventually, the self-driving car.
Four new subcompact SUVs from Jeep, Chevrolet, Honda, and Mazda will greatly expand choices in the previously low-volume subcompact SUV category. The most important redesign is the Ford F-150 pickup switching to a much lighter aluminum cab and bed to increase its fuel economy.
And the introduction of 4G LTE connectivity in General Motors vehicles will not only make your car into a rolling WiFi hot spot but also increase the ability to diagnose problems without visiting the dealer or a mechanic's shop.
Analyst Jeremy Acevedo of Edmunds.com says the likelihood of continuing low gasoline prices will keep sales of pickup trucks and large SUVs strong. But, he adds, "While Americans continue to flock to trucks, the industry continues to push the envelope on fuel economy to meet looming efficiency mandates with electric vehicle and plug-in hybrid technology."
Take a closer look at the five important trends. Click here for the full article »
IU Credit Union Auto/Truck Loan Rates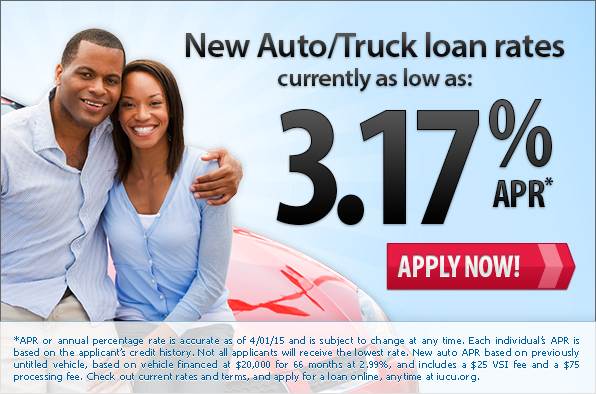 Member Benefit: Discount Tickets to the Indianapolis Zoo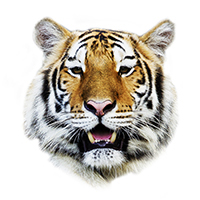 Spring has arrived and you may already be thinking about ways to enjoy the great outdoors. If the Indianapolis Zoo comes to mind, be sure to check out the discount tickets prices that are available to IU Credit Union members!
South Bend Branch Accepting "Pet Refuge" Donations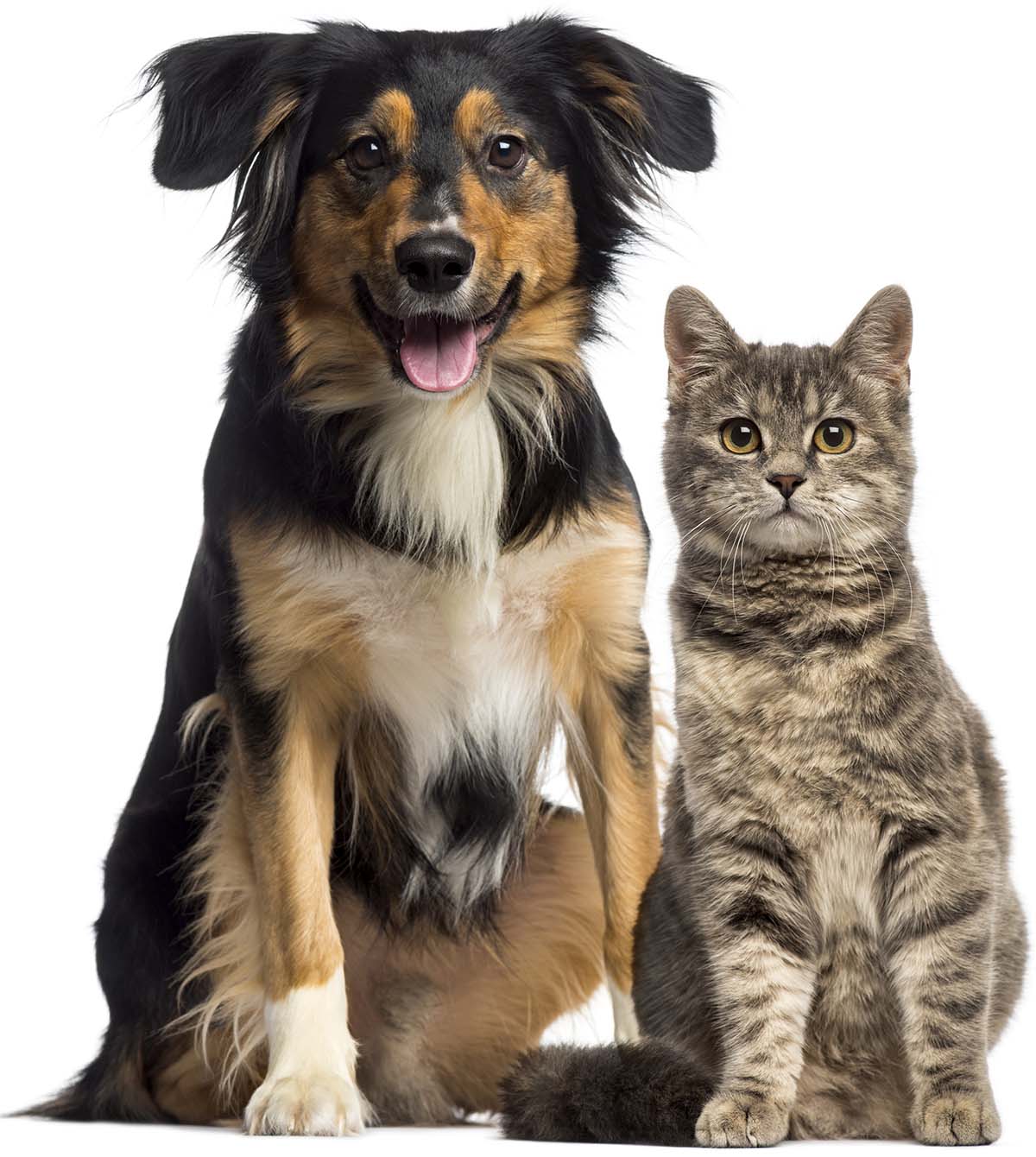 Our South Bend office will be accepting items for the local not-for-profit and "no kill" animal shelter, Pet Refuge. Donations will be accepted through May 1st and can be dropped off at our campus branch located in the Administration Building or at the Bursar's Office.
Wish list items:
Dog Items
Cat Items

Sturdy Toys: Kongs, Nyla-Bones

Soft Treats for Training

Puppy Pads

Dog Beds

Dog/Puppy Shampoo with Oatmeal

Purina One Lamb and Rice

Iams & Pedigree Canned Food

Old Basket, Footballs for Playing

Grooming Supplies

Fancy Feast Kitten Canned Turkey

Iams Kitten and Adult Food

Tidy Cat Scoopable Litter

Litter Deoderizer

Sturdy Cat Toys

Pill Pockets

Purina One Hairball Formula

Purina One Urinary Tract Health Formula

Larger Litter Boxes 18x5x5 inches

Event Items
General/Office

Fleece Blankets

Medium to Large Totes

Small Litter Boxes

Cleaning Supplies

Black Sharpies

Pens

Crates of all sizes

Sturdy Folding Tables and Chairs

Two-Pocket Folders

Paper Towels

Blankets, Sheets, Towels

Flashlights

Swiffer Wet Jet Items

Large Trashbags - 33 gal. Heavy Duty

Foster Volunteers

Cleaning Volunteers
If you would like more info about Pet Refuge or to check out their adoptable animals, check out their website at www.petrefuge.com.
Secure Cards: How to Start Your Credit History
It's a classic Catch-22 of personal finance: You have to have a credit history to qualify for credit. And, you have to have credit to build a credit record.
Similarly, if you've damaged your credit record with bad habits, it's hard to qualify for credit. At least, it's hard to qualify for credit at anything near a reasonable interest rate.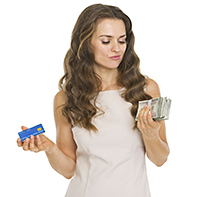 One promising answer to both dilemmas is to apply for and then prudently use a secured credit card.
An IU Credit Union Secured Platinum Credit Card trades access to credit for your commitment to keep a certain amount of money in a savings account, called a Pledge Savings account. Your credit limit is the same as the amount of money in your Pledge Savings account, with a minimum of $300 and a maximum of $25,000. This savings account earns the same dividends as the Membership Savings account.
The obvious benefit to having a secured card is that you have access to credit, which provides some flexibility in your budget. And having an amount pledged in savings means you won't be draining savings to cover unexpected expenses.
Of course, the key is to not fall into a credit trap with your use of the card. No credit card—secured or conventional—works effectively if you use it to falsely raise your standard of living.
Another benefit to using a secured card is that you can build, or rebuild, your credit history. Make payments on time, consistently, and after a period of time, you'll have developed or redeemed your credit record and be eligible to apply for a conventional credit card.
When that day comes, you can move the money from your Pledge Savings account to a regular or Money Market Savings account. You'll have established your credit and bulked up your savings account.
Talk to an IU Credit Union representative to get started today.
IU Credit Union MasterCard Secured Platinum Credit Card