In Your Interest
Keep up with happenings at IU Credit Union with In Your Interest, our quarterly member newsletter.
Holiday Closings

All branches of the IU Credit Union will be closed Monday, May 26th in observance of Memorial Day.
All branches will be closed on Friday, July 4th in observance of Independence Day.
Remember that your debit card, Online Banking and Mobile Banking are available 24/7. Plus you have surcharge-free access to your account at thousands of ATMs nationwide in the CO-OP and Alliance One ATM networks.
Lemonade Day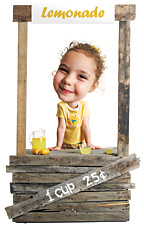 IU Credit Union is proud to once again support Lemonade Day Bloomington on May 3rd. Lemonade Day Bloomington is a free program designed to help teach kids how to start, own, and operate a business by giving them their own lemonade stand. Kids are paired up with mentors who help guide them through the process and assist them throughout the day.
Children will be given backpacks and workbooks, and will be guided through a workshop before Lemonade Day Bloomington begins. To find locations of Lemonade Day Bloomington stands, visit www.bloomington.lemonadeday.org/stands
Scholarship Recipients
The IU Credit Union would like to congratulate its Continuing Student Scholarship recipients.
Each year the IU Credit Union awards nearly $20,000 in scholarships to continuing students at Indiana University and Ivy Tech. The applications consist of three short answer and one essay question which are then judged by an outside committee. This year, three graduate students and four undergraduate students from Indiana University as well as four Ivy Tech students received scholarships. The award presentation took place at the Annual Meeting on March 26th.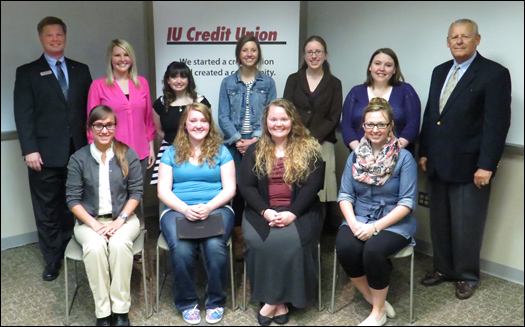 Back row, left to right: IUCU President & CEO, Bryan Price, Chelsey Hayden, Courtney Cruz, Abigail Karcher, Karen Stafford, Maggie England, and IUCU Board Member, Don Weaver
Front row, left to right: Kristina Borich, Emily Hancock, Nicole Van Deventer, and Danielle Burris
Not pictured: Bonnie Chilibeck and Marisa Markovich
Make the Most of Campus Visits: A Guide for Parents and College-Bound Students
by Judy Dahl
You wouldn't buy a car without driving several first, or buy a home without attending open houses, would you? Well, visiting colleges before selecting one for yourself or your child makes just as much sense.
"College is a significant investment, not only of time, but of a family's resources," observes Peter Van Buskirk, a former college dean of admissions and now president, speaker, and consultant for bestcollegefit.com, Lancaster, Pa. "Attending the right one will help a young person develop talents and skills, and prepare for life after graduation."
Start early
It's never too early to start making visits. "Certainly by junior year a student should start planning visits, but it can be useful even for a ninth- or 10th-grader to see a school on a family vacation when you're in the area," says Brennan Barnard, director of college counseling at The Derryfield School, an independent school for grades six through 12 in Manchester, N.H. You can get a sense of different-sized colleges and programs, and different locations."
Another benefit of early visits is getting an understanding of what colleges will expect from students in terms of admissions. "Then you won't get into senior year and say, 'I wish I'd known this,' " Barnard says.
To read the rest of the article, visit our Home & Family Finance online magazine: http://hffo.cuna.org/16991/article/3856/html
Learn more about financial aid »
Smart Refi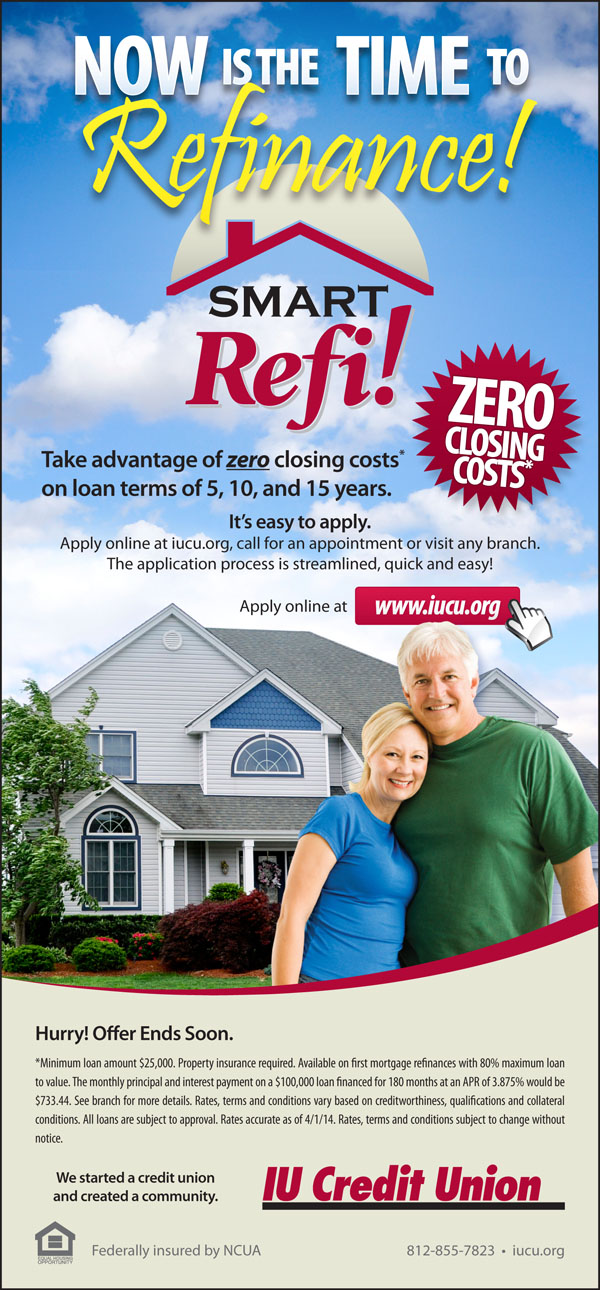 Meet Our New Mortgage Originator
Matt Harding was recently promoted to Mortgage Originator. Matt has been with the IU Credit Union since 2012 and has served as a Lending Center Representative, overseeing mortgage loan documents and assisting in closings. As a Mortgage Loan Originator, Matt can help you navigate through your options.
We offer:
First Mortgages
Investment Properties
Conventional Loans
Construction Loans
Swing Loans
Land Loans
We are:
Local people making local decisions
An organization committed to the community for almost 60 years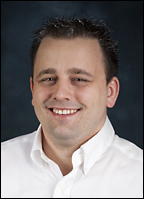 Matt Harding
Mortgage Loan Originator
IU Credit Union
NMLS: 1151315
mharding@iucu.org
812-855-7823 Ext. 1777
Cell: 812-320-8209
Indiana Memorial Union Branch to Close
On May 30, 2014, the IU Credit Union branch located in the Indiana Memorial Union (IMU) on the IU Bloomington campus will close permanently. Closing the branch was a difficult decision and one we did not take lightly.
Member transactions at the IMU branch have declined 50% since 2003 and 33% since 2008. Much of the account activity has transferred to our other full-service locations with more convenient hours and accessibility. Additionally, transactions have increased through online and mobile banking channels.
A full service ATM will remain in the IMU Commons to provide cash and deposit services. All IMU branch employees will continue in their current positions at other Bloomington locations.
We look forward to serving IMU members at our campus branch on 17th Street as well as our Eastland, Winslow, Whitehall and Ellettsville branches.
A Message from the Chairperson and the President
We are pleased to report that 2013 was an outstanding year for IU Credit Union. Thanks to the ongoing support and loyalty of our members and dedicated staff, a number of significant results were achieved.
Total assets increased by $28 million, or 3.8%, ending the year at $754 million. Net worth, a key indicator of safety and soundness, stood at over $93 million, or 12.4% of total assets. IU Credit Union is well positioned for continued strong financial performance.
Total loan balances increased $52 million, or 12.5%, in 2013 after an increase of $53 million, or 14.4% in 2012. In 2013, total retail loan balances increased by more than $25 million, or 7.8%, with residential real estate loan originations totaling more than $100 million. For the fifth consecutive year, we led the local market in residential real estate lending. Business loan growth was equally impressive as total balances increased by more than $27 million, or 28.8%.
"IU Credit Union is well positioned for continued strong financial performance."
Another key achievement in 2013 was the relocation and opening of a new Whitehall Branch to better serve our westside members. Additionally, we converted our debit and credit card processing to market leading service providers while upgrading to the MasterCard brand. Both changes allow us to provide long-term added value and benefits to our cardholders, including rewards programs, travel assistance services, extended warranties and more. We completed a thorough Branch Delivery Analysis to evaluate our overall branch network and future branching opportunities.
IU Credit Union remains dedicated to the communities we serve. Each year we award $31,000 in scholarships to students in eleven area high schools, Indiana University and Ivy Tech. Our United Way workplace campaign raised more than $40,000 through employee pledges and Credit Union contributions. IU Credit Union employees provided financial education and literacy workshops at local schools and volunteered in local agencies such as Hoosier Hills Food Bank and Community Kitchen.
We thank our members for voting IU Credit Union as the Herald-Times Readers' Choice "Best Bank/Credit Union" in 2013 for the seventh consecutive year.
In 2014 we will expand our electronic service delivery offerings with eNotices, eSignatures, and Remote Deposit Capture. In order to improve efficiency, enhance service delivery and ensure application of best practices, we will complete a comprehensive assessment of the retail lending and member service support functions. We will establish a comprehensive Enterprise Risk Management program to address the increasingly complex landscape and heightened regulatory environment.
On behalf of our Board of Directors and employees, we thank you for your continued support and confidence in IU Credit Union.
Read the complete Annual Report »
Investment Services