In Your Interest
Keep up with happenings at IU Credit Union with In Your Interest, our quarterly member newsletter.
IU Athletics Debit Cards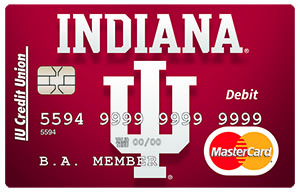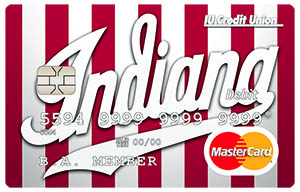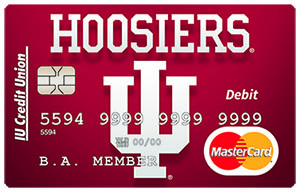 Show off your Hoosier Pride with a new IU Athletics Debit Card!
The cards are issued instantly at all Bloomington locations, as well as our Center Grove branch in Greenwood. Other branch locations will accept orders and the card will be mailed within a few days instead of the two weeks we previously allowed.
You can choose one of three designs for your debit card. They are available for only $10 and the cards are good for three years.
Holiday Hours
Greenwood and Bloomington Branches
| | Nov 23 | Dec 25 | Jan 1 |
| --- | --- | --- | --- |
| Bloomington | Closed | Closed | Closed |
| Greenwood | Closed | Closed | Closed |
Campus Branches
| | Nov 23 | Nov 24 |
| --- | --- | --- |
| Fort Wayne | Closed | Closed |
| Gary | Closed | Closed |
| South Bend | Closed | Closed |
| | Dec 25 | Dec 26 | Dec 27 | Dec 28 | Dec 29 | Jan 1 | Jan 2 |
| --- | --- | --- | --- | --- | --- | --- | --- |
| Fort Wayne | Closed | Closed | Closed | Closed | Closed | Closed | Closed |
| Gary | Closed | 9a-Noon | 9a-Noon | 9a-Noon | 9a-Noon | Closed | Regular Hours |
Coats for Kids: Clothing Drive through November 9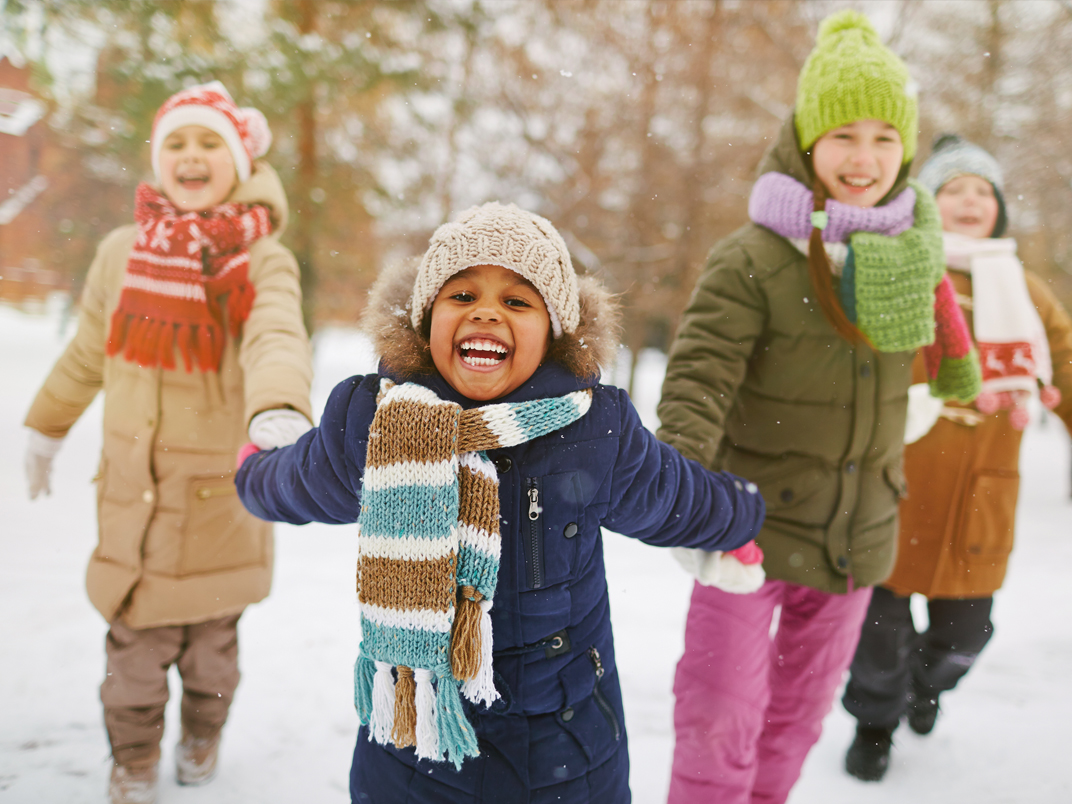 It's the most wonderful time of the year—and also the coldest! The IU Credit Union has once again set up donation boxes for the Spirit95/Salvation Army's Coats for Kids and Those in Need clothing drive. Drop off gently-used coats, scarves, hats and mittens at any of our Bloomington locations from now through November 9 to help ensure a warm holiday season for all.
International Credit Union Day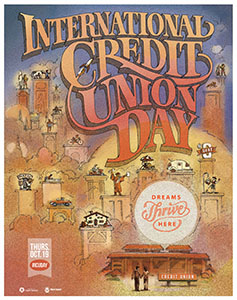 Stop by any of our branches on October 19th for cookies and treats!
When we wish you a Happy ICU Day, know that we're thanking you for belonging to a movement that's helping your neighbors—and people around the world—grow and thrive and follow their dreams.
On October 19, IU Credit Union will, along with more than 56,000 credit unions around the world, celebrate International Credit Union Day (ICU Day), and the philosophy and achievements of the credit union movement.
IU Credit Union celebrates ICU Day because it believes the not-for-profit structure and people-first principles of credit unions make them the ideal financial partners for all people. This year's ICU Day theme is "Dreams Thrive Here," a celebration of how credit unions help people achieve their biggest goals in life.
Please stop by and celebrate with IU Credit Union a worldwide movement that's made helping people its No. 1 priority for more than 160 years.
Thank you for joining us to celebrate International Credit Union Day! One member at a time, we are working to build a stronger community and we look forward to serving you and your family for years to come!
IU Homecoming Parade

Join us in celebrating one of the biggest weekends on the Bloomington campus on October 13th! The parade starts at the Indiana Memorial Union, near the corner of East 7th Street and Woodlawn Avenue at 6:00 pm. Help cheer on the IU Football Team as they prepare to take on the Michigan Wolverines at noon the next day!
Investment Services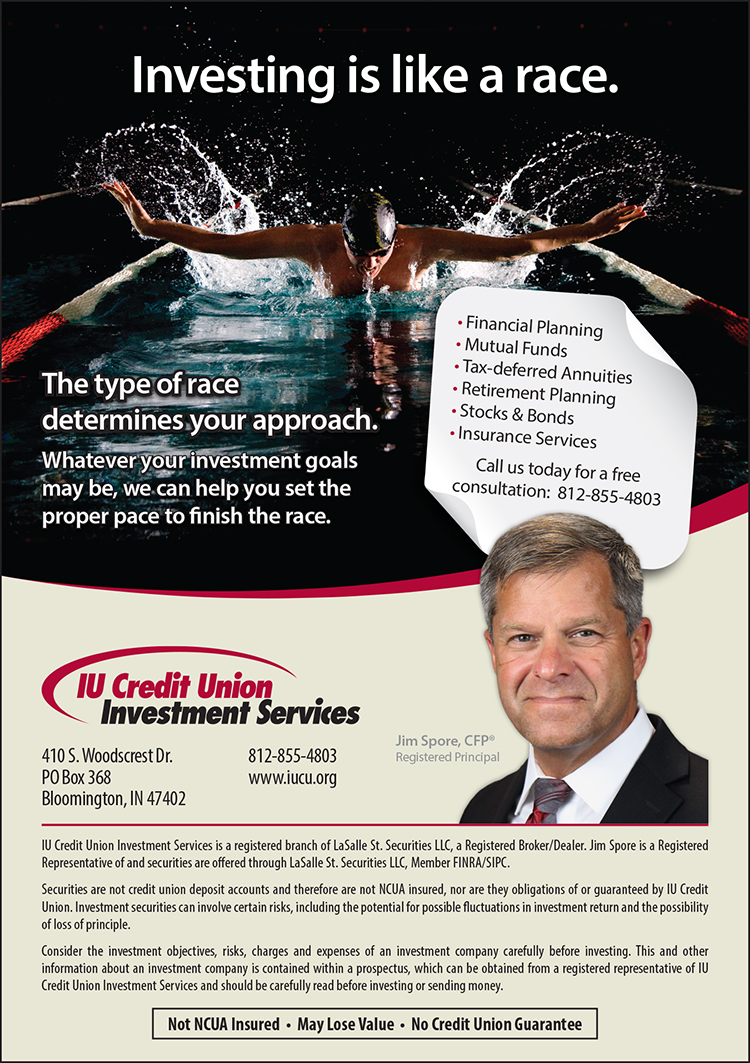 Enroll to Receive eStatements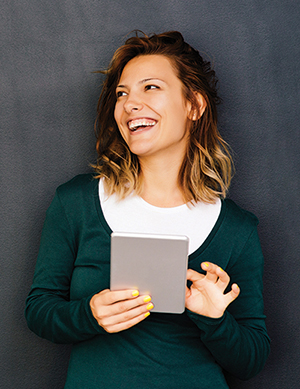 Save paper, money and time with eStatements & eNotices.
Access your monthly or quarterly IU Credit Union statement and your account notices and tax forms electronically through our secure Online Banking site.
Enjoy these benefits:
Your eStatement and eNotices will arrive sooner than mailed paper documents.
You'll have a convenient way of saving past statements and notices - no more filing!
You'll help save the environment by cutting down on paper production, which saves trees and reduces air pollution.
You'll help reduce Credit Union costs by eliminating paper and postage.
It's easy to enroll.
Login to your Online Banking account — call or visit a branch if you do not currently have access.
Click the eStatements & Notices tab.
Agree to the Disclosure and Agreement.
Finally, enter your email address, where we will send an email invitation to view your statement or notices each time a new one becomes available.
Halloween in Greenwood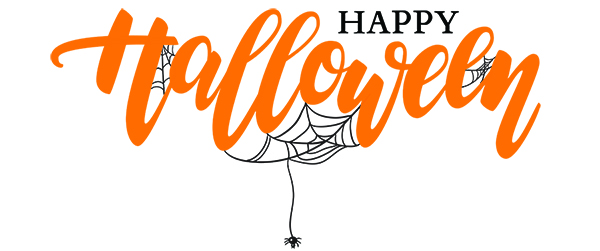 IU Credit Union is sponsoring three Halloween events in Greenwood.
Monster Mash — October 20, 5:30p-8:00p — Greenwood Community Center
Admission is free and costumes are encouraged at this family-friendly event! IUCU will have a table set up along the trick-or-treating trail. There will also be a hayride ($2), food, and music!
Halloween Spooktacular — October 28, Noon-4:00p, — Greenwood Public Library
Come in custume and join IUCU for crafts, trick-or-treating, scary storytellers, and more!
Trunk or Treat — October 31, 6:00p-9:00p, IUCU
Join us for trick-or-treating at our County Line Road Branch! Costumes encouraged, of course.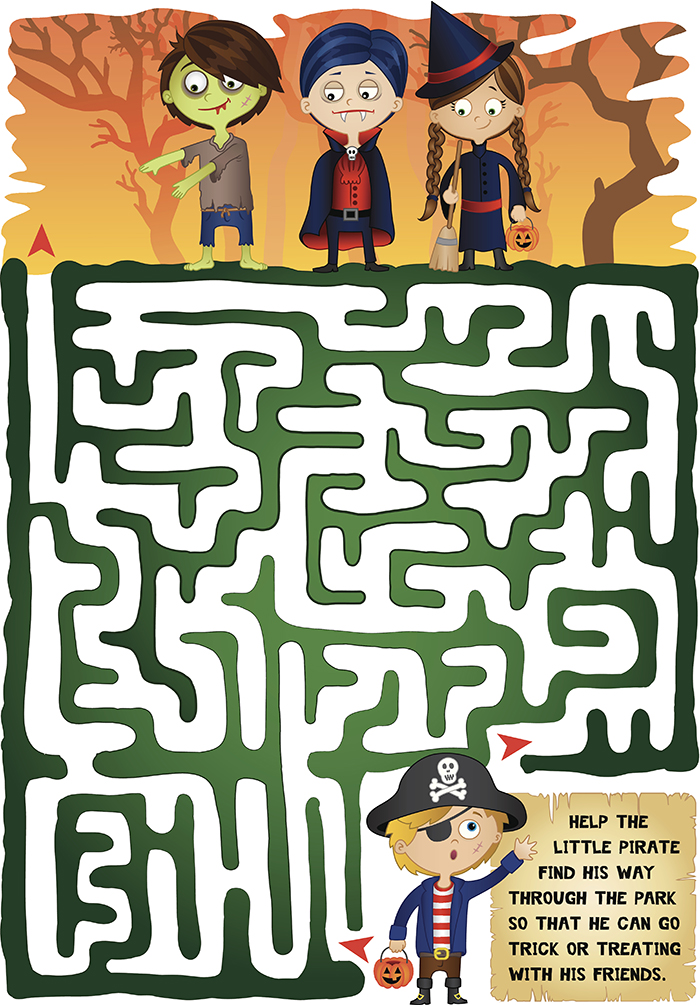 See Peter Pan - On us!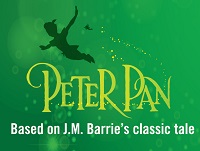 "All children grow up - except one!" Clap your hands and believe this holiday season as Peter, Wendy, and Captain Hook soar to Neverland!
Enter to win a Family Four pack! Four tickets to the showtime of your choice*. Shows run from December 15 to December 30.
*Based on availability. Please email first and second choice to marketing@iucu.org.
Home Equity Loans: Low-Cost, Tax-Advantaged Credit
If credit card payments are eating up your disposable income each month, or if you need cash to remodel your kitchen — or to buy a new car — a home equity loan or home equity line of credit (HELOC) might be your best bet.
Unlike almost any other consumer loan type, the interest on a home equity loan or HELOC of $100,000 or less is likely to be tax-deductible ($50,000 if married filing separately). Check with your tax advisor to be sure.
Home equity loans and HELOCs are two distinct products. With a home equity loan, you borrow a lump sum of money repayable over a fixed term, usually 5 to 15 years, giving you the security of a locked-in rate and a consistent monthly payment.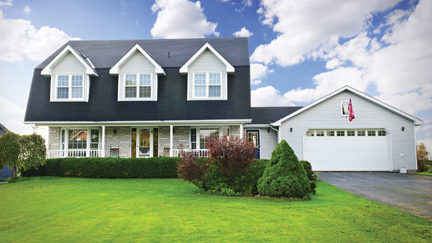 People tend to use home equity loans for large, one-time expenses like a major home-improvement project. You also might use one to start a business, make a big-ticket purchase, or consolidate high-interest credit card debt. This type of loan makes sense if you don't foresee future borrowing needs.
On the other hand, a HELOC is much like a credit card or any other type of open-ended credit. You can borrow money as needed, up to your credit limit. Through Online and Mobile Banking, you can transfer funds from your HELOC to your checking and savings accounts. A HELOC is a variable-rate loan, so your monthly payments will change based on your outstanding balance and fluctuations in the prime rate.
A line of credit offers flexibility and ready access to funds, making it ideal for unexpected expenses like large medical bills. A HELOC also can help finance a child's college education, especially for higher-income families who don't qualify for financial aid.
Since home equity loans and lines of credit use your home as collateral, you could lose your home if you don't make your payments. But if you don't take on excessive debt and you do make timely payments, it's hard to beat the low interest rates and tax-deductible interest of a home equity loan or HELOC.
An IU Credit Union loan officer can explain which type of home equity loan may work for you. Call 812-855-7823 or toll free 888-855-MYCU (6928) for more details.
IUCU Credit & Debit Cards Available on Mobile Wallet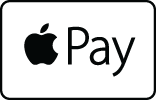 A mobile wallet is a way to carry your credit or debit card information on your mobile device. Instead of having to use your physical plastic card to make purchases, you can simply pay with your smartphone, tablet or smartwatch! Your IUCU debit and credit cards are compatible with Apple Pay, Android Pay and Samsung Pay.
Member Benefit: BOGO IU Men's Soccer & Women's Basketball Tickets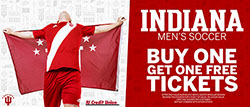 IU Credit Union is a proud sponsor of IU Men's Soccer!
Coupons are valid for the following 2017 season dates (Schedule subject to change):
| Date | Opponent | Time |
| --- | --- | --- |
| 10/3/17 | Evansville | 7:30 pm |
| 10/11/17 | Kentucky | 7:30 pm |
| 10/15/17 | Ohio State | 3:00 pm |
| 10/21/17 | Wisconsin | 7:30 pm |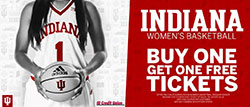 IU Credit Union is a proud sponsor of IU Women's Basketball!
Download your IU Women's Basketball BOGO coupon »
Coupons are valid for the following 2017-2018 season dates (Schedule subject to change):
| Date | Opponent | Time |
| --- | --- | --- |
| 11/6/17 | Gannon University (Exhibition) | 7:00 pm |
| 11/11/17 | Arkansas State | 2:00 pm |
| 11/14/17 | Southern University | 7:00 pm |
| 11/17/17 | Western Kentucky | 7:00 pm |
| 11/20/17 | Chattanooga | 7:00 pm |
| 12/3/17 | Auburn | 2:00 pm |
| 12/5/17 | North Texas | 7:00 pm |
| 12/28/17 | Michigan State | 7:00 pm |
| 1/6/18 | Purdue | 2:00 pm |
| 1/13/18 | Ohio State | 12:00 pm |
| 1/24/18 | Wisconsin | 7:00 pm |
| 1/27/18 | Rutgers | 1:00 pm |
| 2/4/18 | Northwestern | 12:00 pm |
| 2/8/18 | Illinois | 7:00 pm |
| 2/17/18 | Nebraska | 12:00 pm |
New Phone System Coming Soon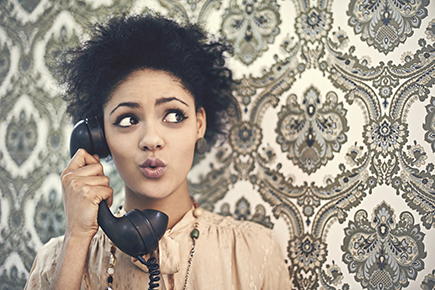 Scheduled for mid-December, IUCU will be converting to a new phone system. The new system will enable advanced features to enhance your experience. When you call the IUCU line, you will hear a different, shorter menu than you have in the past, meaning that you will be connected to the party you are trying to reach faster than you would have been in the past. Be sure to listen carefully to the new menu options. In addition, there will be a period during the transitioning stage that Bank-by-Phone will not be available. Be sure to check our website as we will keep you updated on this when we have more information.
IU Men's Soccer Jersey Giveaway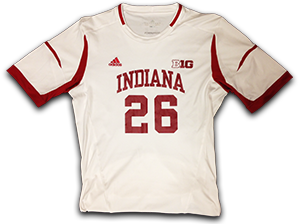 Send an email to marketing@iucu.org by October 31 to get your name in the drawing for an IU Men's Soccer Jersey!
Online Banking to Upgrade Interface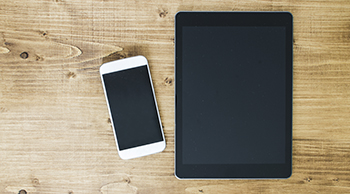 Online Banking users may have already noticed some changes to the menu tabs, as some options were re-ordered to provide more visible access. We are currently in the process of re-ordering a few additional tab options and will soon launch an upgraded user interface. The interface will be responsive, so that no matter which device you choose to log in through—your desktop, iPad or smartphone—Online Banking will display optimally. The new interface will have a slightly different look, but the same functionality. The upgrade will occur by the end of October.