In Your Interest
Keep up with happenings at IU Credit Union with In Your Interest, our quarterly member newsletter.
EMV: What it Means for You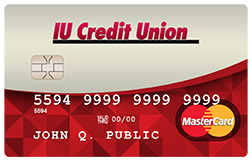 We're pleased to introduce the added security of chip technology to your IU Credit Union Debit MasterCard!
The chip contains your card number, name, and other account information. There is no other personal information stored on the chip. With the added security in the chip, every transaction you make is unique, which makes it extremely difficult for the card to be copied or counterfeited.
When you receive your new re-issued card, the number and PIN will remain the same while the expiration and 3-digit code (CVC) will be updated. You will still be able to make online transactions and since your chip card will still have the usual magnetic stripe on the back, you can continue using your card while merchants are transitioning to new chip card terminals.
For more information on how to use the new terminals and see our Frequently Asked Questions, click here.
Shred Day
If you missed our last Shred Day in July, you have another chance to safely shred your confidential papers. On November 14th from 10:30-noon at our Winslow branch, we will be conducting the final Shred Day of the year.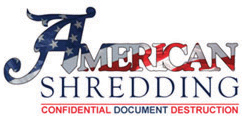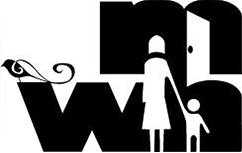 We will once again be partnering with American Shredding and Confidential Document Destruction who will shred up to two brown grocery bags of documents with your donation of non-perishable food items or new unwrapped children's toy. These items will be donated to Middle Way House—which seeks to end violence in the lives of women and children through community activities and programs aimed at achieving individual and social change.
Not sure what to keep and what to shred? Check out our handy chart below to help you decide.
What to Keep for How Long
Credit card receipts and statements: 45 DAYS*
Keep receipts until your monthly statement arrives; if that's correct, shred the receipts. Exceptions: Keep a receipt if you're disputing a bill or to cover a warranty or return period. Keep the statements for seven years if they contain tax-related expenses.
Paycheck stubs: ONE YEAR*
Make sure the information on your paycheck stubs matches your annual W-2 when you receive it, then shred the stubs. If your employer lists vacation/sick leave carryover on your paycheck stub, keep the last one of the year. Notify your employer if the information does not match.
Credit union records: ONE YEAR*
At the end of each year, go through your checking carbons or statements and only keep those related to taxes, business expenses, and housing or mortgage payments.
Tax records: SEVEN YEARS*
The IRS has three years to audit your return, and you have three years to file an amended return to claim a refund if you made a mistake. If you made the mistake of underreporting your gross income by 25% or more on a return, the IRS has six years to challenge it. If you filed a fraudulent return or didn't file one at all, the IRS can catch you on it at any time. Keep a copy of all 1040 tax forms permanently.
Miscellaneous: PERMANENTLY*
Keep these permanently: Updated household inventory, birth and death certificates, marriage license, divorce papers, military records, insurance claims, accident reports and claims, proof of ownership and major debt repayment, IRA contribution records, and legal correspondence.
*Some cases call for longer retention
Holiday Hours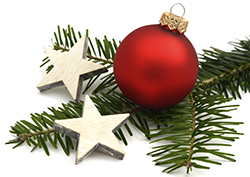 Greenwood and Bloomington Branches
| | Nov 26 | Dec 24 | Dec 25 | Jan 1 |
| --- | --- | --- | --- | --- |
| Bloomington | Closed | 9a-1p | Closed | Closed |
| Greenwood | Closed | 9a-1p | Closed | Closed |
Campus Branches
| | Nov 26 | Nov 27 |
| --- | --- | --- |
| Fort Wayne | Closed | Closed |
| Gary | Closed | Closed |
| South Bend | Closed | Closed |
| | Dec 24 | Dec 25 | Dec 28 | Dec 29 | Dec 30 | Dec 31 | Jan 1 |
| --- | --- | --- | --- | --- | --- | --- | --- |
| Fort Wayne | Closed | Closed | Closed | Closed | Closed | Closed | Closed |
| Gary | Closed | Closed | 9a-Noon | 9a-Noon | 9a-Noon | 9a-Noon | Closed |
| South Bend | 9a-Noon | Closed | 9a-Noon | 9a-Noon | 9a-Noon | 9a-Noon | Closed |
Introducing the New Sound of IU Credit Union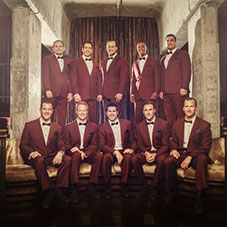 After 6 years of airing our current jingle, we decided it was time for an update. We have really enjoyed hearing the crowd at Assembly Hall sing along to, "We started a credit union, and created a community!" during IU Basketball games. We have also heard reports of classrooms and kids on school buses singing our jingle from beginning to end, so we wanted to stay true to the original.
To create more of a community feel, we were looking for a singing group. Who could be better than the professional a cappella group, originating from the IU Bloomington campus—Straight No Chaser? We are very pleased to announce that they have recorded the latest version of our jingle!
If you're already a fan or haven't had a chance to hear them yet, catch them in concert at the IU Auditorium on December 17—Details about how to enter to Win a Family Four Pack of Tickets to their show is included in this issue of In Your Interest!
Want to hear the SNC version of our jingle? Click here.
Important Notices
Consumer and Business Checking Members: Effective November 11, 2015, the fee for processing a Deposited or Cashed Check - Return Item (a check deposited or cashed at IU Credit Union and returned unpaid) will be $10.
Online Banking Bill Pay Users: Effective November 1, 2015, the maximum payment amount is $5,000.00 per day. Please check your recurring/scheduled payments to ensure they comply with the new daily limits.
Follow Us On Instagram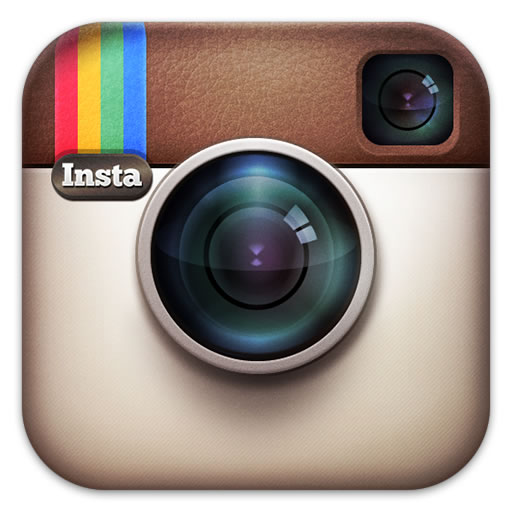 We've added another way to keep up with IU Credit Union happenings—Instagram!
Be sure to follow us @IUCreditUnion so you can be the first to know about upcoming events, contests and IUCU news!
New Greenwood Branches to Open Soon
Two new IU Credit Union branches will open in late fall, one at US 31 & Smith Valley Road and the other in Center Grove (SR 135 & Smith Valley Road). We are excited to expand our presence and provide our membership with more access. Check our website, as well as Facebook, Twitter, and Instagram, for more detailed information as we get closer to our Grand Opening dates!
Stop by for a Treat on International Credit Union Day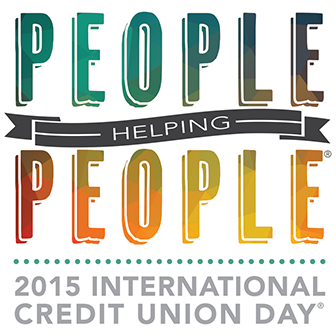 On October 15, 2015, credit unions around the world will celebrate International Credit Union Day (ICU Day).
Since 1948, on the third Thursday of every October, credit unions have celebrated a simple but radical idea—that by working together, people can improve their financial well-being. "People helping people," this year's ICU Day theme, is the foundational philosophy of the credit union movement, going back to the very beginning.
In 1850s Germany, a group of weary workers formed the world's first credit union. Suffering through an economic downturn and tired of loan sharks exploiting them, they banded together to provide affordable credit to each other. Not-for-profit and governed by and for the people who created them, credit unions not only gave working-class people a way to break a cycle of debt that had bled them of any financial gains. It showed them, for the first time, a path to prosperity.
It's no wonder then that when economic times are hard, credit unions flourish. Credit union membership swelled during the Great Depression and again during the recent Great Recession. Today, there are more than 200 million credit union members worldwide—100 million of them in the United States.
Stop by any of our branches on October 15th for cookies and treats!

When we wish you a Happy ICU Day, know that we're thanking you for belonging to a movement that's helping your neighbors—and people around the world—grow and thrive and follow their dreams.
The World Council of Credit Unions, supported by credit unions in the U.S., works to develop credit unions around the world because they believe that every person deserves access to affordable, reliable financial services. As not-for-profit financial cooperatives, credit unions are governed by their members—one member, one vote. In many countries, credit unions offer people their first true taste of democracy.
"Credit unions must do their part. We must share our knowledge, our experience, and our dreams," World Council Board Chairman Grzegorz Bierecki said earlier this year. "It is the duty of free people to support freedom."
At its most basic level, a credit union is people pooling their money to provide each other with affordable loans—a credit union is literally people helping people. This is why we celebrate ICU Day at IU Credit Union. This simple idea empowers people, wherever they are in the world or life, to take control of their own financial future.
Coats for Kids and Those in Need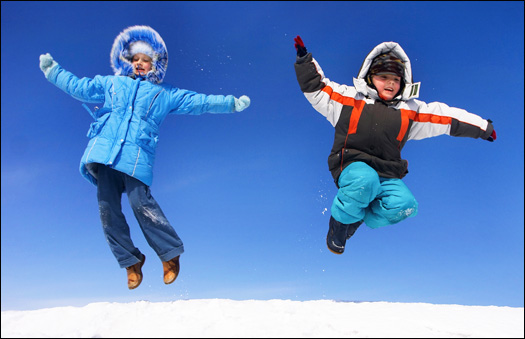 It's the most wonderful time of the year—and also the coldest! The IU Credit Union has once again set up donation boxes for the Salvation Army's Coats for Kids and Those in Need clothing drive. Drop off gently-used coats, scarves, hats and mittens at any of our Bloomington locations from now through mid-November to help ensure a warm holiday season for all.
Introducing Our New Ellettsville Branch Manager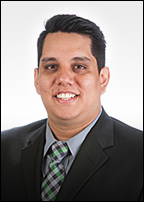 Santiago Sotomayor
Elletsville Branch Manager
The IU Credit Union is pleased to welcome Santiago Sotomayor as our new Ellettsville Branch Manager. Santiago has served as a Licensed Relationship Banker at Chase Bank in Arizona where he was ranked in the top 10% of relationship bankers in the Southwest region. Most recently, he was Assistant Branch Manager at Old National Bank in Bloomington. He has a B.S. in Global Business Management from the University of Phoenix. Earlier in his career, Santiago worked for the Bloomington YMCA for nine years and he looks forward to working in a non-profit setting again.
Win Tickets!
IU Credit Union is proud to support the performing arts. Be sure to register to win a family four-pack to one of the shows listed below:
Cardinal Stage Company

IU Credit Union is proud to support Cardinal Stage Company through the IU Credit Union Education Initiative. This year, we're giving you the opportunity to win a Family Four Pack to Peabody, The Science Fair Affair and to the holiday showing of Mary Poppins!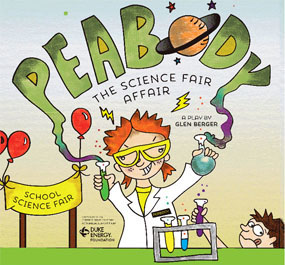 OCT 17 - 25
Various Show Times
Ivy Tech John Waldron Arts Center

11-year-old Alyssa Peabody is a natural born scientist, because she likes asking questions—she can't help herself! And one day after school, waiting once again for her brother to get out of the one bathroom in her house, Alyssa hits upon the question that will launch her Science Fair project.

To enter, send your name and daytime phone number to marketing@iucu.org and use the subject line "Peabody." All entries must be received by October 11th.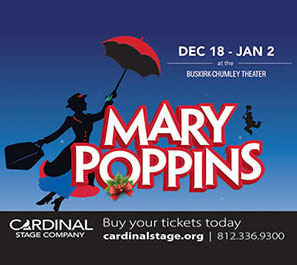 DEC 18 - JAN 2
Various Show Times
Buskirk-Chumley Theater

This supercalifragilisticexpialidocious holiday musical adventure is great for the whole family.

To enter, send your name and daytime phone number to marketing@iucu.org and use the subject line "Mary Poppins." All entries must be received by November 30th.
IU Auditorium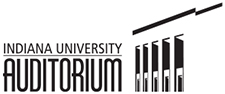 IU Credit Union is a proud sponsor of family friendly shows at the IU Auditorium. You could win a Family Four Pack of tickets to these shows!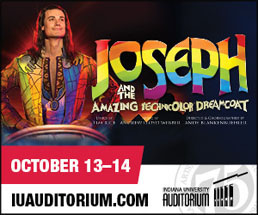 OCT 13 - 14
7:30 pm
IU Auditorium

One of the most enduring shows of all time, Tim Rice and Andrew Lloyd Webber's Joseph and the Amazing Technicolor Dreamcoat, is the irresistible family musical about the trials and triumphs of Joseph, Israel's favorite son.

This energetic new production takes what the show audiences know and love to a whole new level of audio and visual spectacle—full of incredible performances and unforgettable songs including "Those Canaan Days," "Any Dream Will Do," and "Close Every Door."

To enter, send your name and daytime phone number to marketing@iucu.org and use the subject line "Joseph." All entries must be received by October 11th.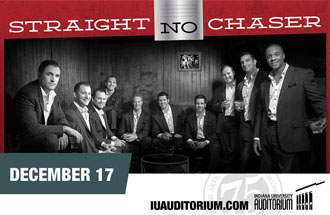 DEC 17
8:00 pm
IU Auditorium

These international superstars are returning to their alma mater for a night of festive holiday favorites, surprising pop arrangements, and vocals that will knock your socks off.

Straight No Chaser is a master of reinventing a cappella on the modern pop landscape. Originally formed in 1996 at Indiana University, the group has reassembled and reemerged as a phenomenon with a huge fan base, millions of viewers on YouTube, and multiple albums with Atlantic Records.

To enter, send your name and daytime phone number to marketing@iucu.org and use the subject line "Straight No Chaser." All entries must be received by December 12th.
Catch Us (and maybe some candy!) at the IU Homecoming Parade

Join us in celebrating Homecoming Weekend! Watch for us in the Homecoming Parade on Friday, October 16th. Parade starts at 5:30 p.m. at the corner of Lincoln Street and Kirkwood Ave. Help cheer on the Men's Football Team as they prepare to take on Rutger's University!
Investment Services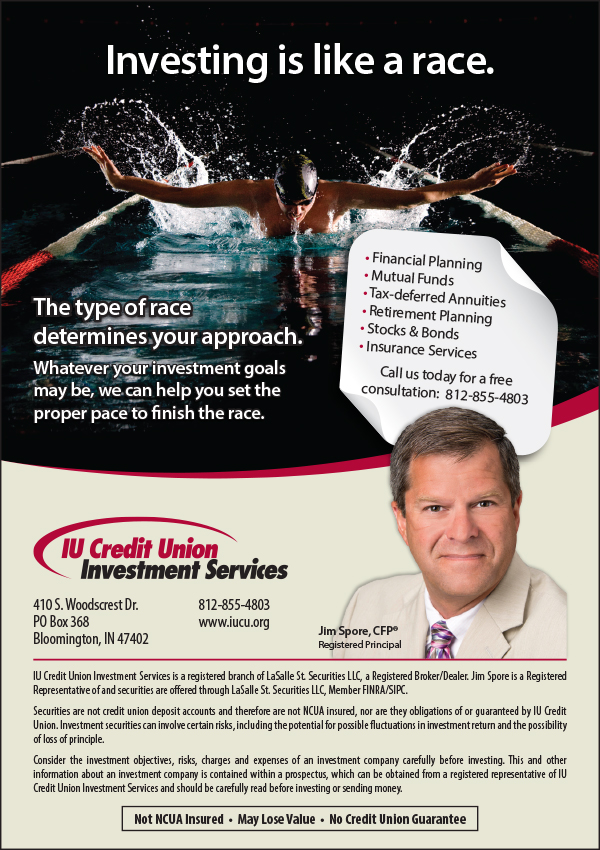 IU Soccer BOGO Coupon
IU Credit Union is a proud sponsor of IU Men's Soccer!
Download your IU Men's Soccer BOGO coupon! Coupons are valid for the following 2015 season dates:
| Date | Opponent | Time |
| --- | --- | --- |
| 10/7/15 | IUPUI | 7:30 pm |
| 10/10/15 | Ohio State | 7:30 pm |
| 10/20/15 | Louisville | 7:00 pm |
| 10/27/15 | Michigan | 7:00 pm |
| 10/31/15 | Wisconsin | 7:00 pm |