IU Credit Union Serving Redbud Hills Retirement Community
Posted: July 8, 2011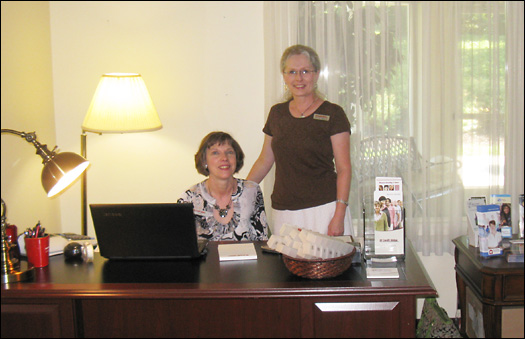 IU Credit Union is happy to serve the residents of Redbud Hills Retirement Community in Bloomington by conducting transactions within the Redbud complex. Residents have already expressed their appreciation for the ease and convenience of conducting their financial business on site. We're happy to help, and look forward to developing great relationships with the residents and staff.
IU Credit Union Parades New M3 Money Club Account
Posted: July 8, 2011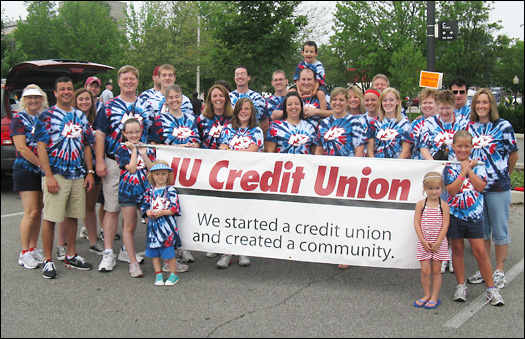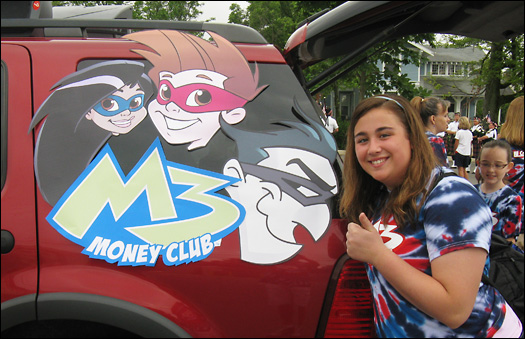 A group of nearly 30 IU Credit Union employees and their families participated in Monday's 4th of July parade in downtown Bloomington. The paraders wore patriotic red, white, and blue tye-died Money Club shirts and passed out fans and candy to the spectators. Fun was had by all!
Kids have a chance to win a cool tye-died shirt of their own by being one of the first 10 to open an M3 Money Club account in July and August. Click here for more information.
---