IUCU Counts in Red Kettle Kickoff
Posted: November 18, 2011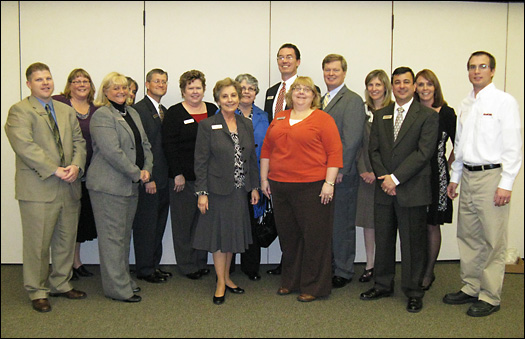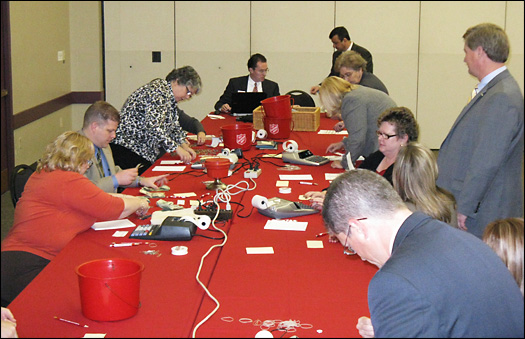 IU Credit Union employees participated in the Bloomington Salvation Army's 2011 Red Kettle Kickoff and helped tally over $33,000 in donations. The Salvation Army's Red Kettle Campaign continues through the Christmas season with a campaign goal of $260,000 to assist in providing food, clothing, shelter, childcare, toys and holiday meals.
For more information about Salvation Army visit http://bloomington.salvationarmyindiana.org or contact the office at 111 N Rogers St.
IU Credit Union Honors Educators
Posted: November 15, 2011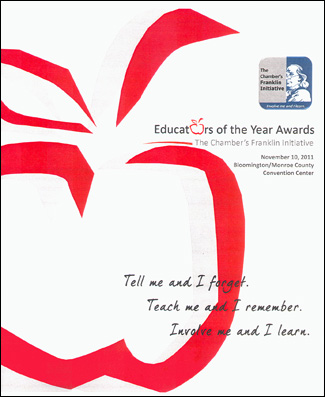 IU Credit Union is proud to serve as an event sponsor of The Chamber's Franklin Initiative Educators of the Year Awards program. Congratulations to this year's winners!
Leading Light Awards – Bloomington High School South Dance Marathon & RBBCSC Information Services Department
Outstanding Educator Awards – Dirk Ackerman, Laura Bonde, Dr. Gale Hill, Kristin Poage, Tamra Ranard, Pat Wilson & Lisa Zorn.
Lifetime Achievement Award – Sara Laughlin
Older Entries »