Coats for Kids!
Posted: October 27, 2017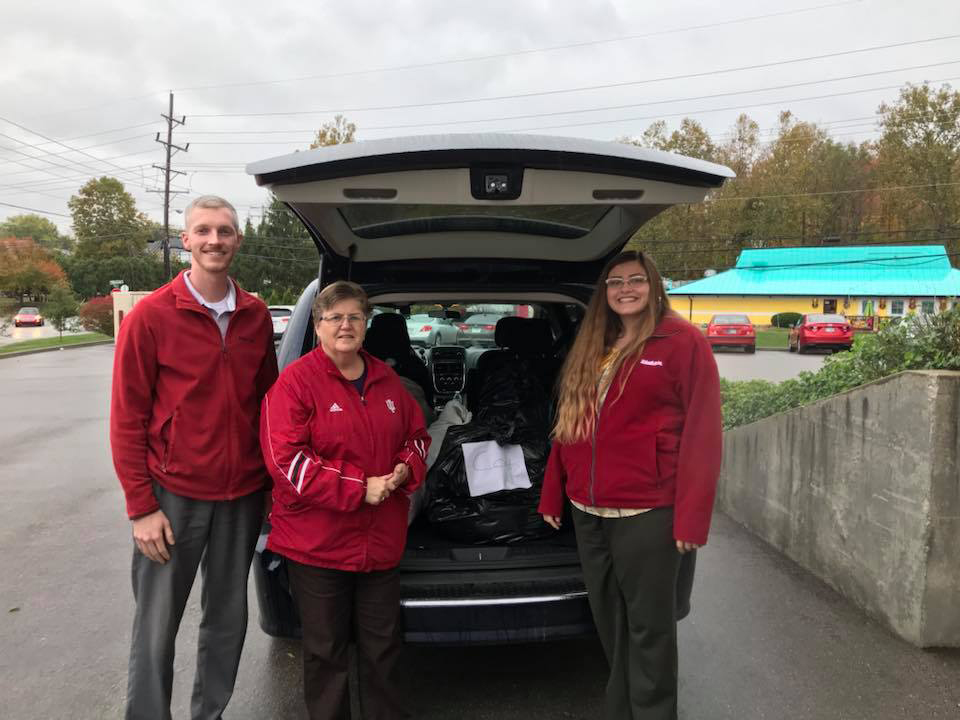 The Salvation Army stopped by to receive the items donated by IU Credit Union members in the 2017 Coats for Kids drive. Thank you for your generosity and kindness!
It's a great start toward reaching their goal of distributing 600 coats this year.
Sports Hall of Fame says "Thanks!"
Posted: October 23, 2017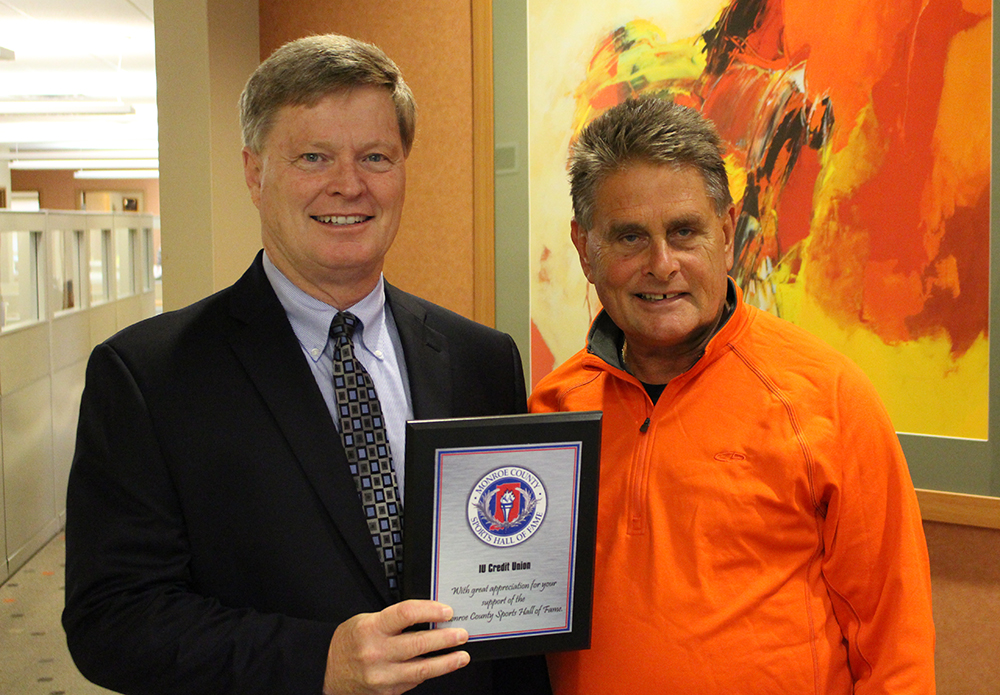 IU Credit Union was recognized for our support of the Monroe County Sports Hall of Fame. MCSHoF Board President Kit Klingelhoffer stopped by our headquarters to present IUCU President & CEO Bryan Price a plaque of appreciation.
Founded in 2009, MCSHoF honors athletes, coaches and contributors who are from Monroe County, Indiana or whose accomplishments and achievements were earned when they were Monroe County residents. Visit the Hall of Fame display in Fountain Square in downtown Bloomington.
It's a Celebration!
Posted: October 23, 2017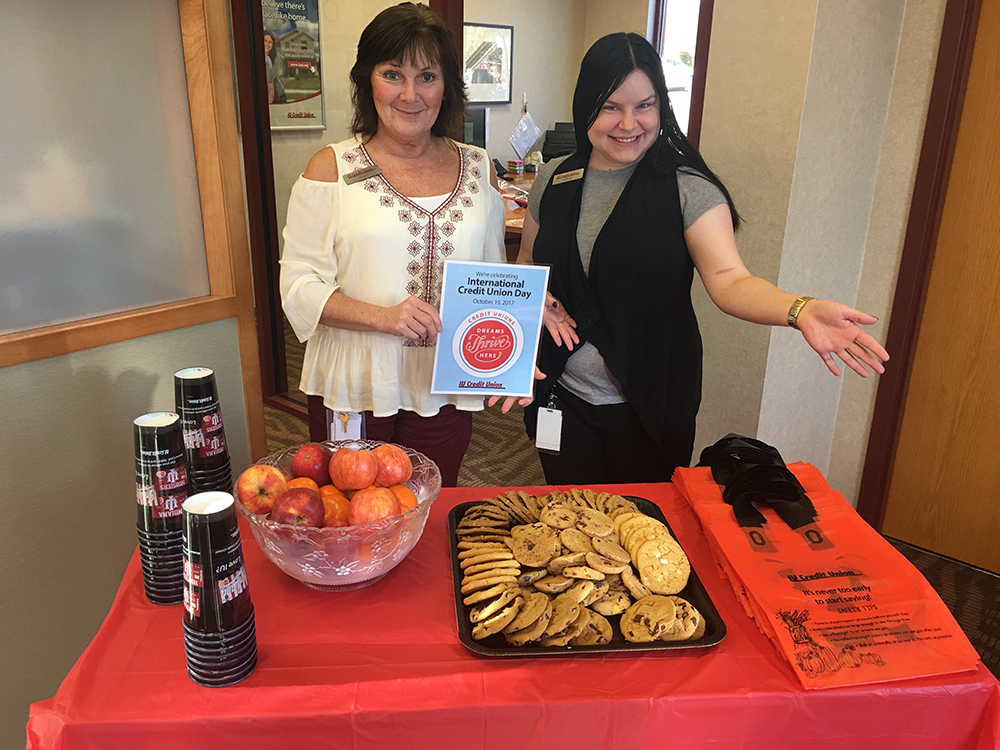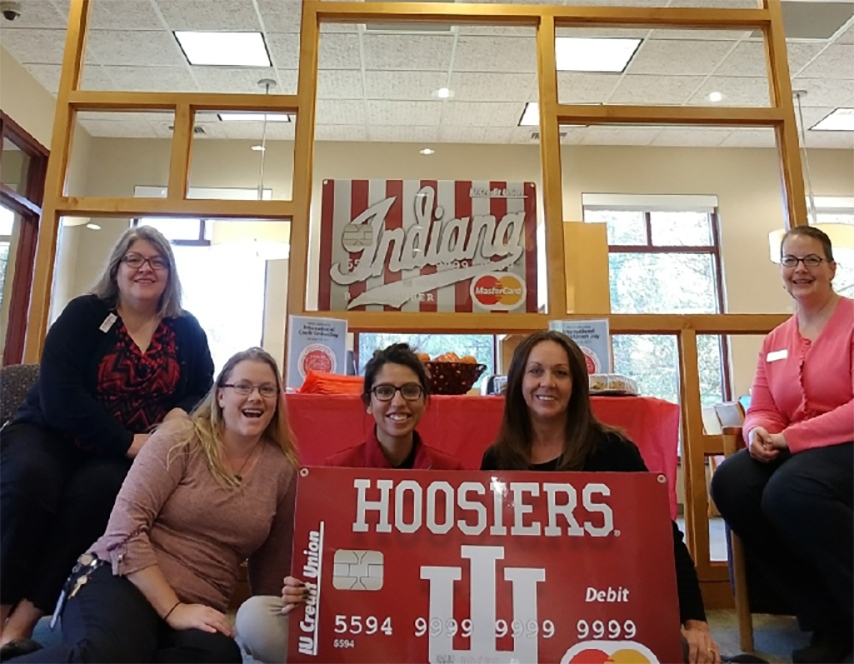 International Credit Union Day has been celebrated on the third Thursday of October since 1948 and 2017 is no exception. IU Credit Union members who stopped in on October 19th were treated to cookies, fruit and safe Trick-or-Treat Halloween bags for the kids.
ICU Day is the one day of every year the worldwide credit union movement bands together to celebrate the cooperative spirit and philosophy of credit unions.
IUCU Supports Ivy Tech Entrepreneurs
Posted: October 23, 2017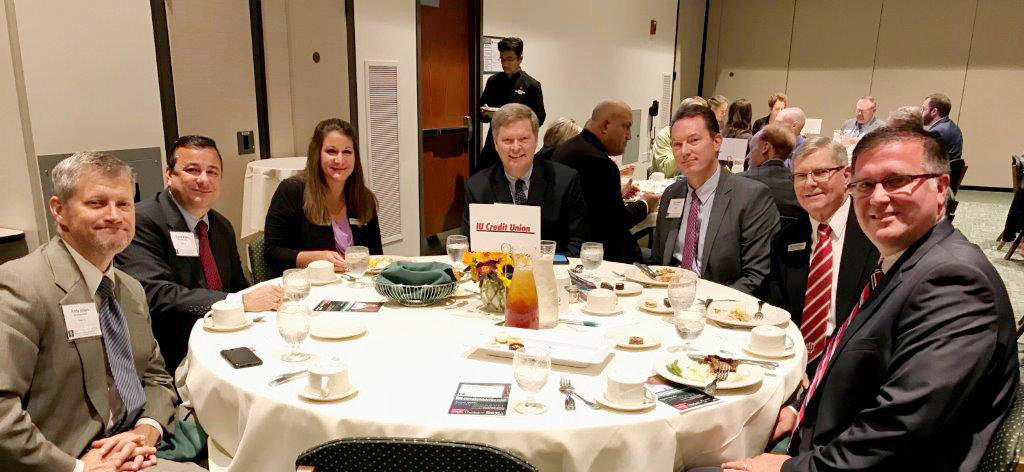 Members of the IU Credit Union Senior Management Team recently attended the 8th Annual Cook Institute for Entrepreneurship at Ivy Tech Community College. The event featured keynote speaker Tony Moravec and generated funding support for entrepreneurial student scholarships and programming to serve Cook Center clients at Ivy Tech.
For more information visit www.ivytech.edu/bloomington/entrepreneurship.
IU Hoosier Homecoming
Posted: October 23, 2017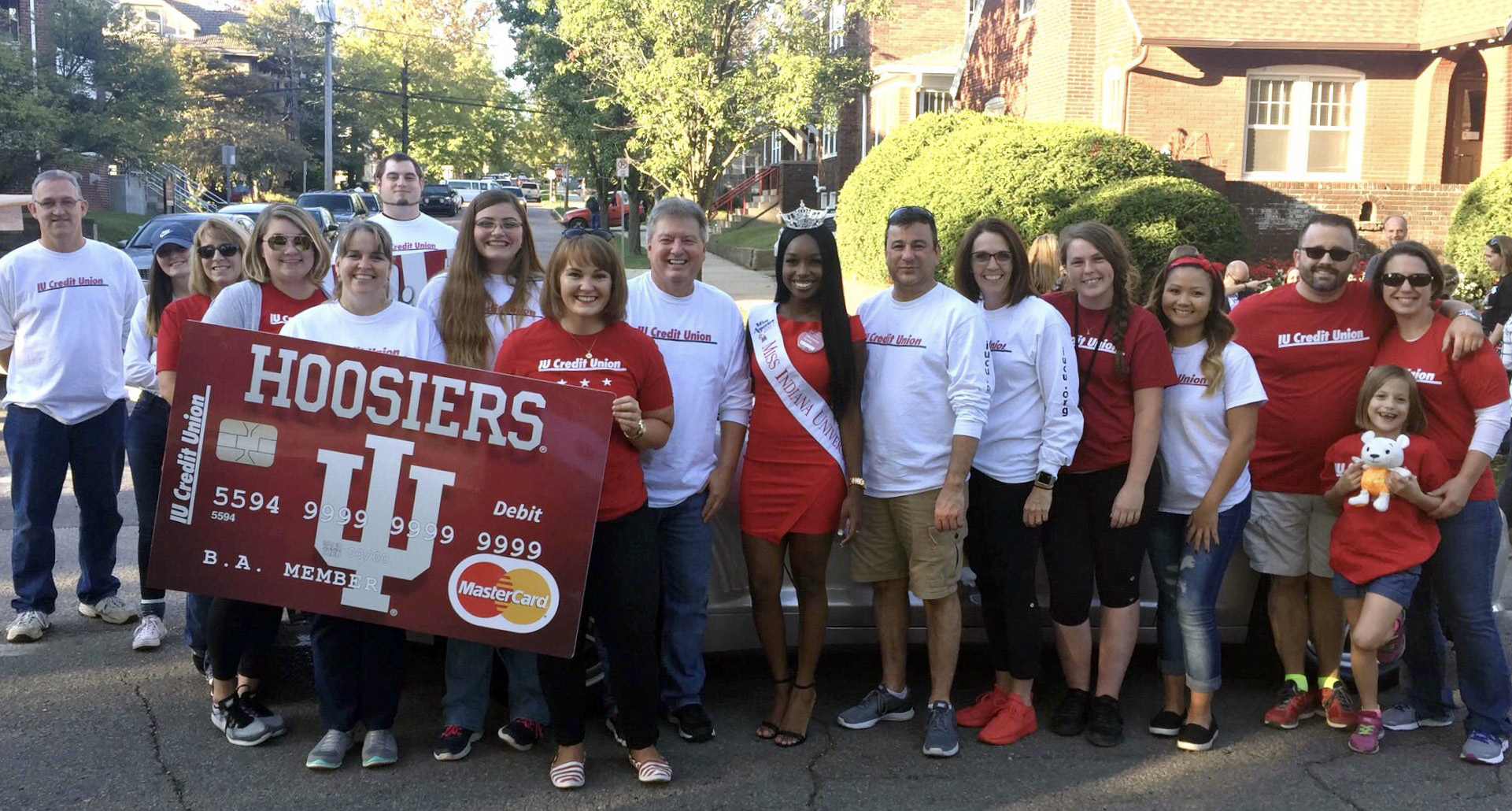 The IU Credit Union team hit the streets for the 2017 IU Homecoming Parade, loaded with treats for nearly all IU alumni, students, family and friends along the parade route. Our thanks to the IU Alumni Association for hosting such a fun event!
Prior to the parade, The IUCU team met with 2017 Miss Indiana University, A'Niyah Birdsong, a senior studying Biology Pre-Med. Your Credit Union is proud to support the Miss Indiana University pageant and the opportunities it provides for articulate young women to be recognized for their accomplishments and to work toward achieving their personal goals.
Older Entries »