IUCU Donates $50k to Habitat for Humanity
Posted: February 28, 2014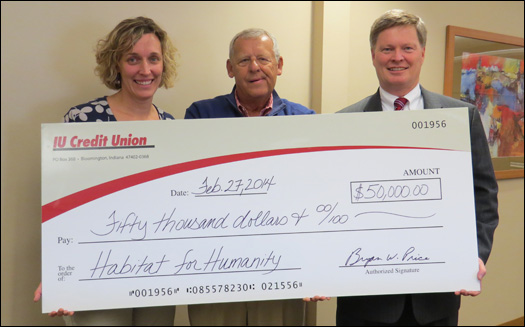 The IU Credit Union Board of Directors approved a $50,000 charitable contribution (paid over three years) to Habitat for Humanity of Monroe County. The contribution will be designated for infrastructure costs of the new B-Line neighborhood.
Educators Honored
Posted: February 20, 2014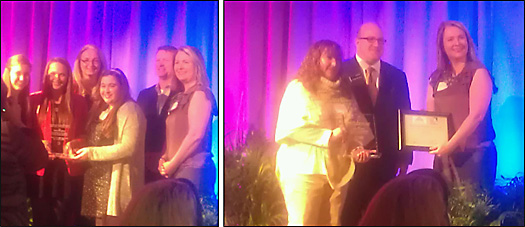 Congratulations to all of the educators recognized at The Chamber's Franklin Initiative 2014 Educator of the Year Awards ceremony.
Leading Light Awards: Neil Rapp, Panther Activity Club
Outstanding Educators: Don Adams, Adam Beaver, Melinda Bunger, Ann Burke, Valerie Long, Kim Rohfling, Becky Rose, Sharon Roualet, Linda Scott and Leslie Skooglund
Lifetime Achievement Award: J. William Atkinson
The Chamber's Franklin Initiative has helped to facilitate career awareness while helping students develop the skills necessary to succeed in employment or in continuing education. The IU Credit Union is proud to support this Greater Bloomington Chamber of Commerce program.
Older Entries »