Taste of the IMU
Posted: August 22, 2012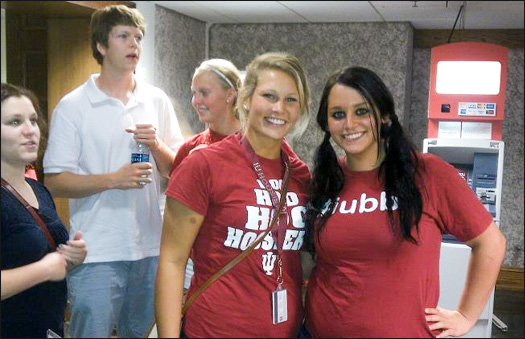 The Indiana Memorial Union is one of the largest student unions in the nation. Each year, incoming students get to explore all the Union has to offer during the "Taste of the IMU." Here, new students learn about the convenience of IU Credit Union's two ATMs and full-service branch in the IMU.
A Long, Long Way From Home
Posted: August 22, 2012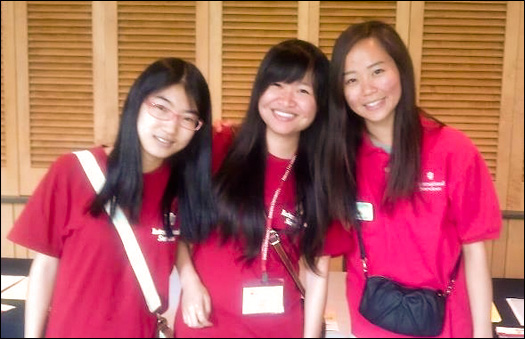 Nearly 1,400 students participated in the annual International Student Orientation Welcome Week events held at the Neal-Marshall Center on the IUB campus. Hosted by the Office of International Services, students from around the world get their first campus experience at these events and learn of the IU Credit Union products and services available to help make their stay in the U.S. more comfortable.
A Fair Deal's a Good Thing Everyday
Posted: August 6, 2012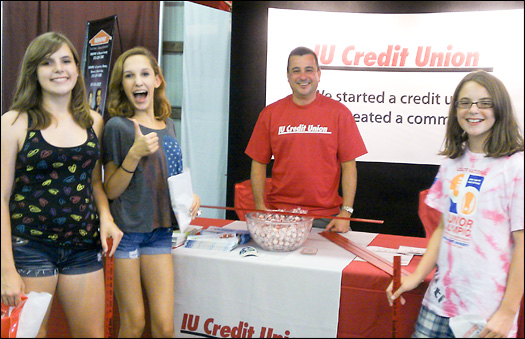 David Sipes, IU Credit Union's Vice President, Marketing and Business Development, invites Monroe County 4-H Fair visitors to pick-up a yardstick at the IU Credit Union booth. The Credit Union is proud to support the fair through corporate sponsorship of the livestock auction and trophy sponsorship for the swine and horse and pony clubs.
---