Community Matters
Community Programs | Board Designated Contributions | Scholarships
Our community is very important to us. We hope this page will serve as a resource about what is happening at IU Credit Union, community outreach initiatives, special promotions, and informative articles to help you make wise financial decisions.
Stone Belt Gifts IUCU With Original Artwork
Posted: December 15, 2017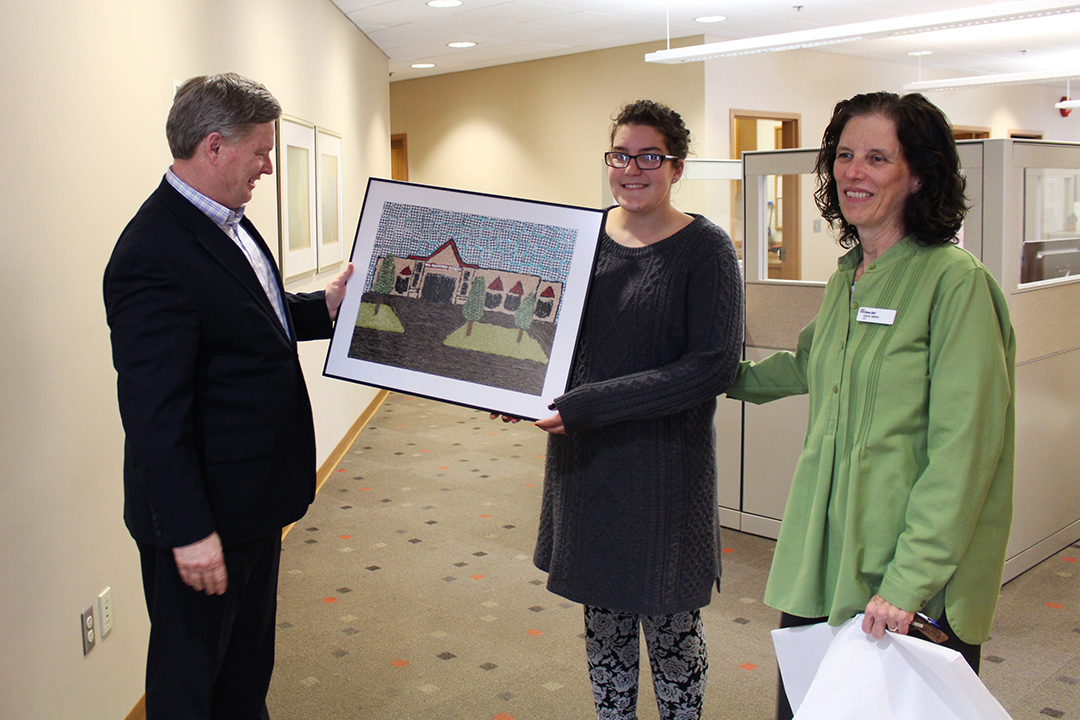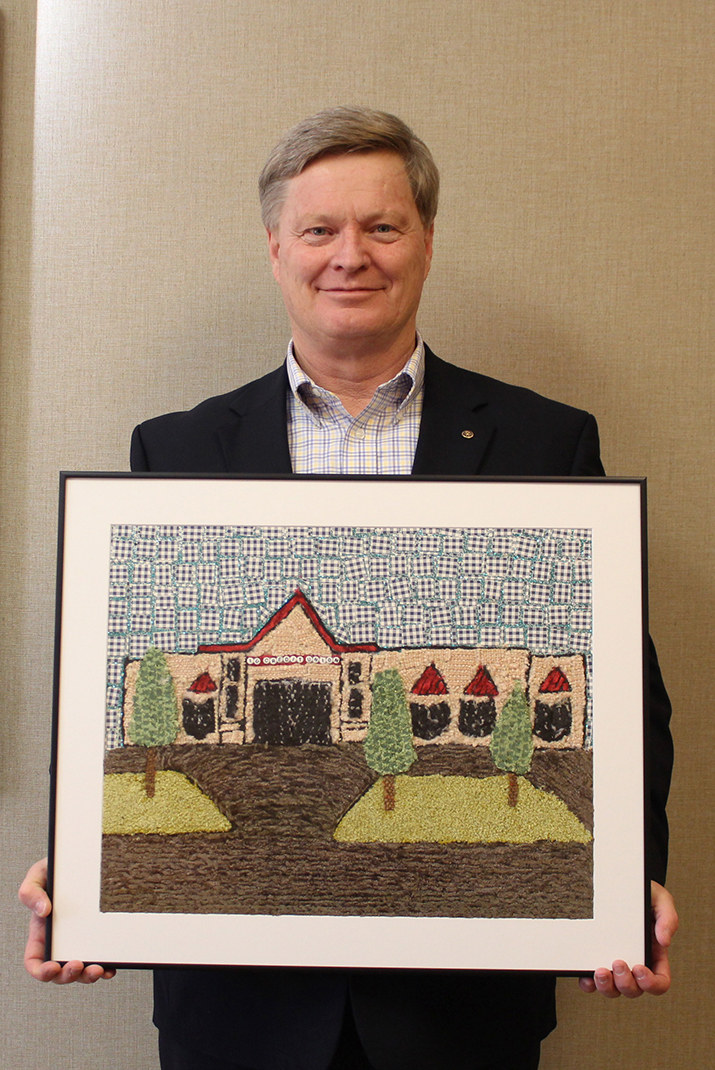 CEO Leslie Green and artist Cheyenne Schlegel of Stone Belt recently gifted this original artwork to our CEO, Bryan Price, as a token of gratitude for our lasting dedication to the organization. IUCU employees have loved seeing this on display!
next page