Business Loans
Our experienced and trusted business services team is ready to work with you. When you need equipment, vehicles or real estate, we have the business loan option to fit your needs.
Business Loans | Business Lending Team | Business Credit Card
Business Loan Options
Business Term Loans:
Equipment
Vehicles
Other fixed assets
Revolving (Working Capital) Lines of Credit
Real Estate Loans:
Owner occupied
Investment property
Construction
As you apply for a Business Loan, please take a moment to also fill out our Personal Financial Statement Form.
Fax or email the completed forms to one of our business lending team members—see below:
Fax: 812-332-7871
Mail:
IU Credit Union Business Lending Center
PO Box 368
Bloomington, IN 47402-0368
Hand Deliver:
365 East Winslow Road
Bloomington, IN 47401
Our Business Lending Team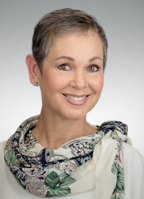 Sarah Rogers
Vice President,
Business Services
812-855-7823 ext. 1230
srogers@iucu.org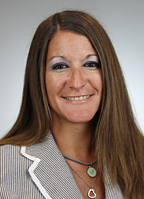 Amy Doan
Vice President,
Business Services
812-855-7823 ext. 1250
adoan@iucu.org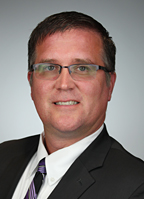 Anthony Rastall
Vice President,
Business Services
812-855-7823 ext. 1260
arastall@iucu.org
Business Lending Center
365 East Winslow Road
Bloomington, IN 47401
Fax (812) 332-7871
Business Lending Center Mailing Address
PO Box 368
Bloomington, IN 47402-0368
For more information about business loans or to make an appointment, call 812-855-7823 ext. 1415 or email one of the above loan officers.
Please note: Your emails are only secure when sent through one of our Secure Email Systems. All emails containing sensitive information (i.e. account numbers, Social Security numbers, tax returns, W-2s, etc.) must be sent by following our Secure Email instructions. To access or learn more about one of our Secure Email Systems, click here.
Business Credit Card
MasterCard

®

Business Credit Card

Rate

8.00% APR*
Variable Rate* of Prime +3%

Annual Fee

None

Credit Limit

Up to $15,000

Cash Advance Rate

Same Variable Rate

Grace Period

25 days

Credit Life and/or Disability Insurance

Optional

Cash Availability through ATMs

Yes

Toll-Free Member Service in the US

Yes

Additional Cards for Authorized Users

Free

International Transaction Fee
Up to 1.0% of the value of a transaction (in U.S. dollars) originating from a non-U.S. ATM or merchant location.
Auto Rental Insurance
24-hour collision/theft coverage
Card Benefits1
Zero Liability2


Protects you if your card is used for purchases without your permission; for details visit mastercard.com/zeroliability.

MasterCard Global Service®


Receive 24-hour assistance with lost and stolen card reporting, emergency card replacement, and emergency cash advance.

MasterCard VAT (Value Added Tax) Reclaim Service


Provides companies doing business in Europe an easy and efficient way to reclaim their VAT.

MasterRental® Insurance


This coverage can provide reimbursement for physical damage to or theft of a rental vehicle.

Extended Warranty


Most manufacturers warranties are doubled for up to one additional year.

MasterAssist® Travel Assistance Services


Can provide emergency travel assistance plus pretrip destination information when traveling more than 50 miles from home.

Master RoadAssist


Can provide emergency road assistance services. You are responsible for any charges that occur.

Travel Accident


Provides Travel Accident Insurance when you use your card to purchase travel tickets.

Purchase Assurance®


Most items purchased with your card are covered if they are damaged or stolen within 90 days of the date of purchase
*Maximum rate will be that allowed by law for State Chartered Credit Unions. Minimum APR for Business Credit Card is 8.00%.
1 Certain terms, conditions and exclusions apply to all the benefits listed.
2 Certain restrictions apply. Please see mastercard.us/zero-liability.html for more details.